Isn't it one of the worst feelings when you take your time to write a comment on an Instagram post and you look back only to see a bunch of typos and words autocorrect wrongly replaced?
You feel ashamed and stupid and illiterate.
So you go back trying to edit it.
But how to edit an Instagram comment?
Well, sadly, Instagram doesn't exactly throw us a bone when it comes to editing comments, so our only choice is to wallow in our own shame.
Or delete.
Yes, delete. Not everyone is aware that you can delete your own comments on Instagram, and even other people's comments if they are under your post.
Now I know it's a hassle and you'd rather edit your comment than delete and write it all over again, but until Instagram decides to give us that option (maybe never), that's the only thing you can do.
So here's how to edit an Instagram comment… by deleting it:
On your smartphone
1. If the Instagram comment you wish to change is under one of your posts, go to your profile by tapping the little human icon in the bottom right corner.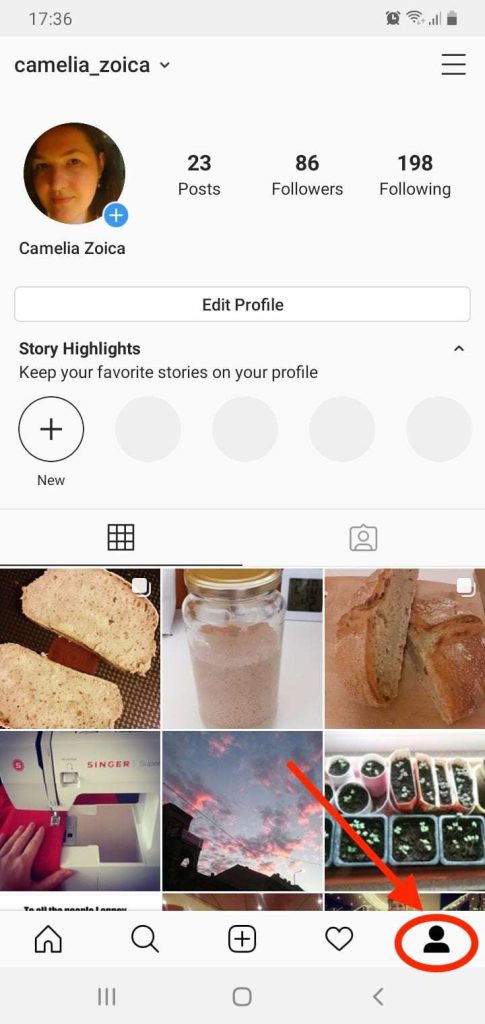 2. Then go to the post you want to edit the comment of, tap the speech bubble and your comment — which will be highlighted in a light blue color — and tap the trash can icon. Be careful, once you press it, you can't go back, it will delete it immediately.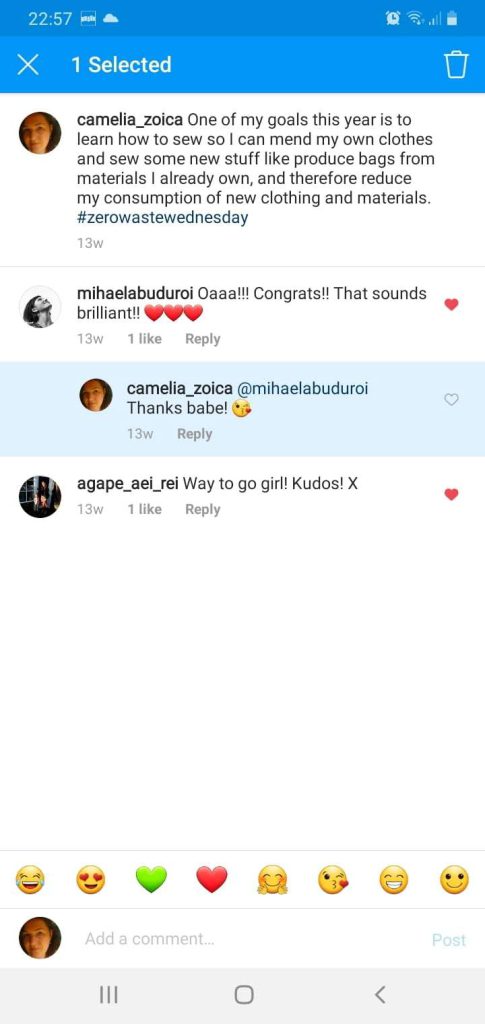 3. Write your new and improved comment and tap on "Post".
4. If the comment you want to edit is under someone else's post, you have to go to that person's profile — by writing their name in the search box or looking for them under the "followers" or "following" tabs in your profile — and search for their post, then tap the speech bubble icon to find your comment.
5. If there are a lot of comments, this might prove a little difficult and time-consuming, but there might be a workaround. If someone has already liked or replied to your comment, you can find it very easily. Just tap the heart icon on the bottom of the Instagram app and you will see all the likes, mentions and replies to your comments and posts. If someone has already liked or replied to your comment, you will find it there.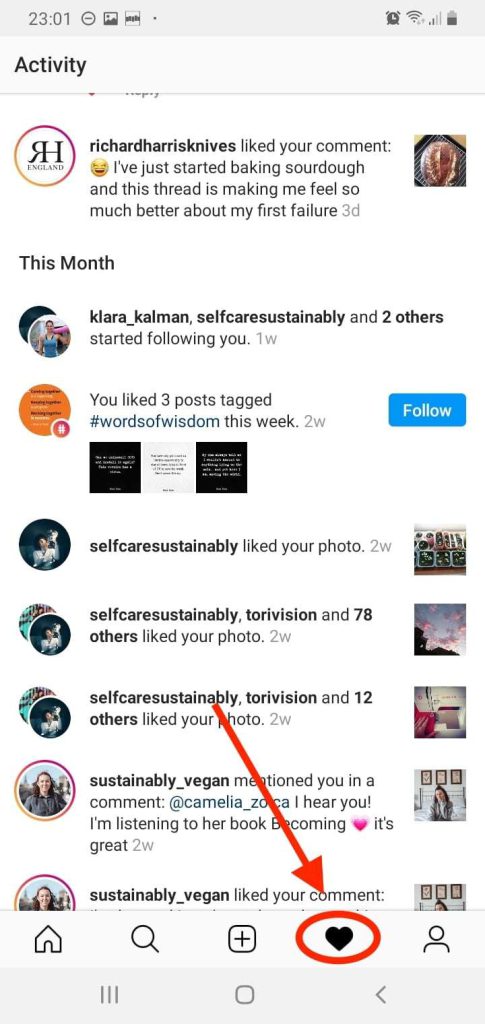 Bonus tip: you can also delete other people's comments the same way if they're under your posts.
On your desktop
If you think not being able to edit your comment without deleting it is a nightmare, think again. In the Instagram application on your desktop, you couldn't even do that before. Now you can and here's how:
1. Go to instagram.com on your desktop and sign in.
2. Go to your profile by clicking on your profile photo in the top right corner, or search for another person's profile in the search box or by going to the "followers" or "following" tabs under your profile name.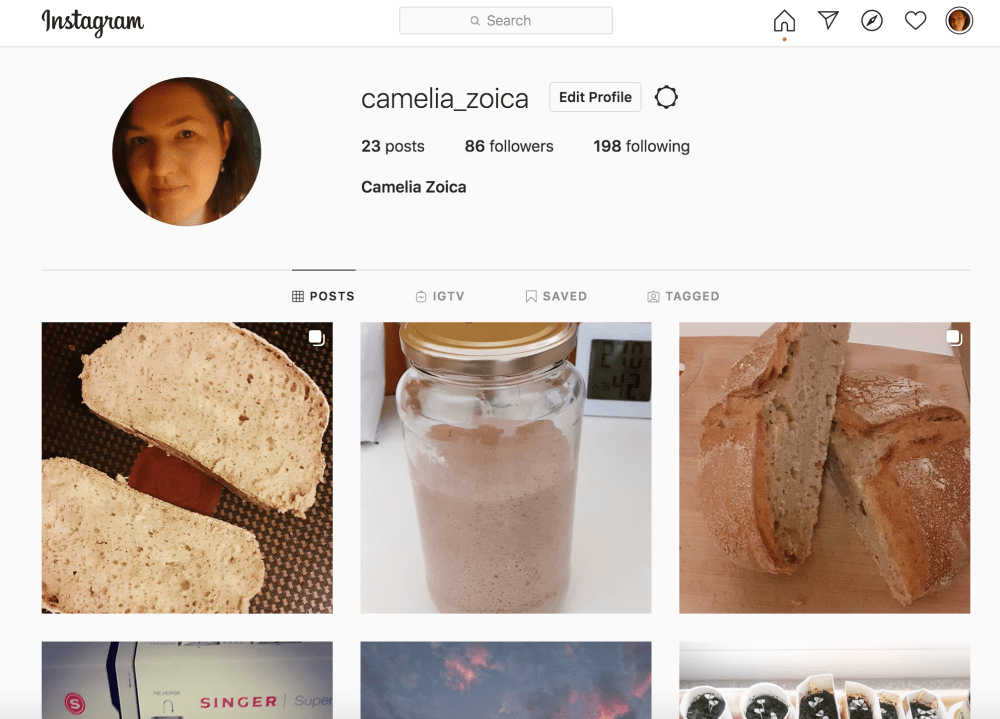 3. Search for the post you commented on.
4. The same goes here as on your smartphone. If someone has liked or replied to your comment, you can find it easier by clicking on the heart icon at the top of the screen.
5. Find your comment and click on the three dots that appear to the right of your comment.
6. Click delete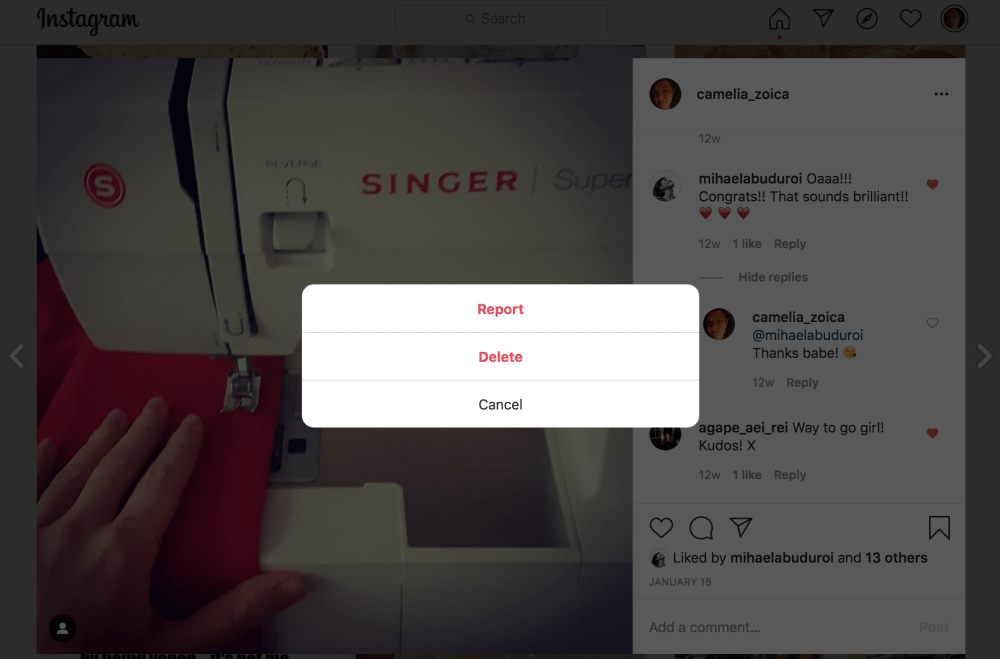 7. BUT FIRST, don't forget to copy-paste your comment before deleting it so that you can actually edit it without having to write it all over again. You can't do that on your smartphone, once you select the comment on your smartphone, you can't select the text, you can only delete it. So if you have the choice, and especially if you've taken the time to write a long comment that you can't fully replicate, edit it on your desktop.
8. Then add your new comment in the comment box and click post.
So there you have it. You can't actually edit an Instagram comment, but you can at least delete it and post it again.
But seriously Instagram, get your marbles together and let us edit our own comments like normal human beings!
I hope this short tutorial on how to edit an Instagram comment has helped you in some way, and if you have a magical workaround for this, do let us know in the comments below. We're hot for new social media tricks!
See also: How do I untag myself from a comment?