Hi, I'm Camelia, and I'm a YouTube addict. Over the years, watching YouTube has become one of my favorite pastimes, and most days, I prefer to watch YouTube over any TV shows. I don't even remember what the world was like before YouTube was launched in 2005. I'm half-joking, I know what it was like and what I was doing (cough cough, watching TV shows), but I'm sure many of you can relate to how engrained YouTube has become in our lives.
That's why I wanted to start a series of YouTube-themed videos. And because I have such a huge inclination for comedy and funny videos, the first in the series had to be a compilation of the funniest YouTube channels out there, or at least the ones I find the funniest.
This is not meant to be an exhaustive list, as I prefer to pick quality over quantity, but if I remember or stumble upon any other funny YouTube channels, I'll make sure to add them to this list.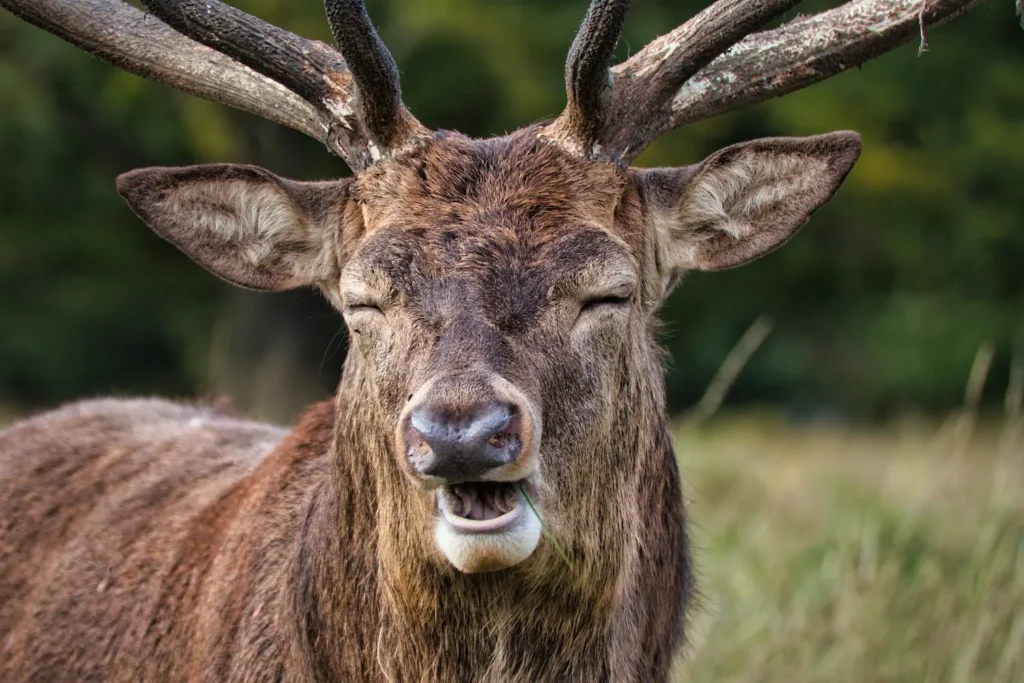 The Funniest YouTube Channels
Charlotte Dobre
Julie Nolke
Liza Koshy
Smosh
CollegeHumor
Funny or Die
Bad Lip Reading
PewDiePie
Whose Line Is It Anyway?
TierZoo
Simon's Cat
Kittisaurus

Funniest Video Compilations
Stand-Up Comedy Compilation
Try Not to Laugh Challenge
Funny Talent Show Auditions
Funniest Comics on Late-Night Shows
Fun & Games With Mr. Bean
Funny Animal Compilations
Charlotte Dobre is a 32-year-old professional actor, comedian, and writer born in Canada to Romanian and Italian parents. Charlotte started her YouTube channel in 2012, but up until April 2020, she had only posted 19 videos overall. However, with the pandemic hitting and quarantine settling in everywhere, Charlotte found herself with some extra time on her hands and started posting frequently on her YouTube channel. In fact, her channel started to grow so rapidly that she even left her job at InformOverload, a trending news channel for which she had been writing and hosting videos since 2016.
Charlotte's channel is mostly a comedy and reaction one, where she's reacting to popular TikTok videos, Reddit posts and social media fails, Facebook drama, and other similar topics. She is best known for her crazy Bridezilla and bad wedding stories, where she reacts to wedding stories and bridezilla request lists posted by others on the Internet. Another popular playlist on her channel is the petty playlist, where she reacts to petty neighbors, revenge stories, breakups, and any other stories that exhibit petty behavior. In fact, her fans love this series so much, that she has recently launched petty-themed merch, selling limited-edition sweaters, hoodies, and bucket hats with the word "petty" on them.
People love Charlotte because she's very funny, gives off very approachable energy, and isn't afraid to make fun of herself. Being a professional actress, she is very good at doing accents and voices. Her followers especially love it when she does a sophisticated English accent, or when she reads Facebook drama stories in a Southern American accent. Many fans call Charlotte "the potato queen", which is a joke that started on the InformOverload channel when Charlotte's co-host called fans potatoes, which surprisingly caught on, and fans actually requested to be called potatoes.
Charlotte currently has 1.38 million subscribers, which is incredible given that she only started posting regularly only two years ago, but it's not that surprising if you take into consideration that she posts daily. That takes a huge amount of work and dedication. If you like women who are not afraid to be themselves or let out a burp on camera, consider subscribing to Charlotte. I believe you will like her. I'll leave you with one of my favorite videos of hers, where she reacts to how men write about women in fiction or social media posts:
---
Julie Nolke is another Canadian comedic genius, but her channel is quite different from Charlotte's, for example. While Charlotte Dobre's channel is great for funny reaction videos, Julie Nolke's channel would be a better alternative for people who like original comedic skits, parodies, and vlogs.
Julie started her channel in 2015 under the name of "Feeling Peckish", where she posted funny cooking videos and blindfolded taste tests. She was then hired by Tastemade, a food and travel-related video network, to create videos and develop ideas for content.
Later, she changed the name of her personal YouTube channel to her name, Julie Nolke. Her channel is currently at 1.07 million subscribers and is best known for the series "Explaining the Pandemic to my Past Self". Julie posted the first video in the series in April 2020, and it quickly went viral because people could relate to the social and political struggles that Julie presents so comically to a past version of herself who is blessed to still be ignorant to the issues happening in present times. The series currently has seven videos, with the first one at over 21 million views, the second one at over 9 million, and the other five ranging from 1.6 million to over 4.5 million. The entire series has over 45 million views in total, which is phenomenal given that Julie's channel has "only" 1 million subscribers.
Julie said that the whole mantra behind her channel is to debunk the idea that women aren't funny. She believes that you can not only be a funny woman, but you can talk about things from a woman's perspective and have it be funny. And I agree. I believe her whole channel is the best representation of just how funny a woman can be. If you like comedy skits and parodies, Julie Nolke's YouTube channel is ideal for you.
---
Liza Koshy is an American actress, television host, and famous YouTuber with 17.2 million subscribers. She first started on Vine, but when the platform closed in 2017, she was already famous on YouTube as well, having started her channel in 2015.
On YouTube, Liza is best known for her comedy series "Liza on Demand", which currently has three complete seasons, and won two Streamy Awards in 2018. Starting from 2016, Liza has actually won quite a few awards, including four Streamy Awards and four Teen Choice Awards, and has been nominated for even more, including a Daytime Emmy Award nomination for producing the TV game show "Double Dare".
Among others, she has also starred in the Hulu series "Freakish" and the comedy horror movie "Boo! A Madea Halloween", and co-hosted MTV's TRL in 2017-2018. In 2019, Liza made it on both the Forbes "30 Under 30" Hollywood and Entertainment list and on Time's "25 Most Influential People on the Internet" and the "100 Next" lists. However, Liza appears to have stayed humble throughout all of this, and people love her for her relatable sense of humor, her off-the-charts energy, and her ability to make fun of herself in public without any shame at all. Many people in the comments of her YouTube videos say they wish they were as brave as Liza.
Liza's channel is best suited for people who love someone energetic with a fun personality — and at just a little over 5 feet (~1.54 m) Liza is like a strong potion packaged in a small colorful bottle — but her videos also approach serious subjects like dealing with anxiety and internet trolls, as well as learning to say no and not letting other people step all over you (like in one of the episodes of "Liza on Demand"). However, many followers have criticized Liza for promoting racial stereotypes in some of her older videos, but she has apologized for it, and unlike other YouTubers like Shane Dawson, she seems to have really meant it. In my experience, all comedians have at some point offended someone, but as long as it's not something unforgivable and completely out of line, like Shane's video about Willow Smith, I believe we can accept that comedy is by nature inherently offensive sometimes and we can move on.
If you love Ikea product names and puns, I believe this video is ideal to start with if you haven't watched any of Liza's videos before. I guess she wasn't called "Queen of Puns" for no reason:
---
Unlike some other channels on this list, which are mainly one-man or one-woman shows, such as Julie Nolke, Charlotte Dobre, or PewDiePie's channels, Smosh has a whole team not just behind, but in front of the cameras as well. Co-founded by Ian Hecox and Anthony Padilla in 2005, the sketch comedy channel became one of the most popular ones on YouTube, and it currently stands at 25 million subscribers. There are a few other channels under the Smosh brand, such as the Spanish-language channel ElSmosh, the variety channel Smosh Pit, and the gaming channel Smosh Games. The main channel has been the most subscribed YouTube channel on three different occasions during its history, the last span being between January to August 2013. The most subscribed YouTube channel is currently T-Series, with 240 million subscribers.
A few of the Smosh members have come and gone, but as of 2019, the channel's cast includes Ian Hecox, Courtney Miller, Damien Haas, Olivia Sui, Keith Leak Jr., Noah Grossman, and Shayne Topp. Some of their most popular videos include Pokemon-themed videos, video game musical parodies, and gaming-themed sketches, and some of their most recent videos include parodies of their cast members interviewing their exes. People seem to have especially loved the one where Shayne Topp interviews his exes, and many fans have said it is some of Courtney Miller's best work:
Smosh have also had quite a few celebrities on their show, but fans particularly appreciated this video where Chris Pratt is invited on a game show. It is great because Courtney is a huge Chris Pratt fan, and she didn't know he would be on the show. In fact, the team had her prepare for another guest just to throw her off even more and maintain the surprise:
However, some users have criticized Smosh for being boring, and have preferred to follow some of the original members on other channels, while others have criticized Anthony for pushing his vegan views too hard and insulting meat-eaters, or Ian for being problematic and making a few self-harm jokes. This is obviously not ideal for all users, but I believe you should watch a few of their videos and make up your mind.
---
CollegeHumor started their comedy sketch channel in 2006, being one of the earliest and most successful YouTube channels. But that's not where they began. CollegeHumor actually started as a website created in 1999 by two high-school friends, Josh Abramson and Ricky Van Veen. The website eventually shut down, but they now post daily content and have 14.6 million subscribers on YouTube.
Contrary to what the channel name might make you think, CollegeHumor is not a series of frat-house pranks and college humor, but rather nerdy comedy sketches that generally appeal to people who also love SNL-style parodies. If you want to make sure their content is to your liking, check out this compilation of their best comedy sketches, as of 2019:
---
Funny or Die is an independent studio in LA creating original comedy with the biggest Hollywood stars. The website and production company is owned by Henry R. Muñoz III and was founded by Will Ferrell, Adam McKay, Mark Kvamme, and Chris Henchy. Their YouTube channel has 3.62 million subscribers and is best known for the series "Between Two Ferns with Zach Galifianakis", which features comedic interviews with celebrities like Brad Pitt, Jennifer Anniston, Charlize Theron, Bruce Willis, Benedict Cumberbatch, President Barack Obama, and many others. Many fans have said the best one was the interview with Bradly Cooper. This video is 12 years old and people still keep coming back to it.
Other fan favorites include the interviews with Charlize Theron and Brad Pitt. But the channel is not all about funny celebrity interviews. It also features satires, comedy skits, and political humor.
---
Launched in 2011, Bad Lip Reading is, many would say, a channel like no other. The channel focuses on wrongfully (but intentionally) lip-reading various clips from songs, movies, political interviews, and public performances. The overlaid text is absurd but so perfectly lip-synced that you would think that's what is actually spoken or sung. That creates an intense comedic effect and is the main reason why people love it so much. With 8.17 million subscribers, it is the best and funniest lip-syncing channel on YouTube. The channel creator is anonymous, but fans strongly believe that whoever is behind it is a comedic genius and has great insights into the necessary ingredients to make great comedy. The channel has made fun of songs by famous artists such as Black Eyed Peas, Taylor Swift, and Michael Bublé, TV shows and movies like "Twilight", "Game of Thrones", and "The Hunger Games", as well as President Barack Obama and Donald Trump's interviews and inauguration speeches. I'll leave you with two of my favorite videos from them – Beyoncé's US national anthem cover from the 2013 inauguration, and a bad lip reading from the royal wedding between Prince Harry and Meghan Markle:
---
If you're a YouTube fan and haven't heard about PewDiePie, you've probably been living under a rock. PewDiePie, run by Swedish creator Felix Kjellberg, is not only one of the funniest YouTube channels but is also the fourth most subscribed YouTube channel, with 111 million subscribers. Actually, for the longest time, from August 2013 to March 2019, PewDiePie was the most subscribed channel. Following a brutal subscriber competition with T-Series in 2018-2019, PewDiePie was eventually surpassed by the Indian record label and film production company.
PewDiePie initially became known for his playthrough "Let's Play" videos, becoming an emblem of YouTube gaming. Over time, however, Felix diversified his content to include vlogs and funny videos like meme reviews, Reddit reviews, and reactions to TikTok videos. Some of his most famous videos include meme reviews and reactions to Dr. Phil's TV show. Unfortunately, at the beginning of 2019, his Dr. Phil videos were claimed and had to be taken down, which upset many of his fans. Those were some of my favorites as well.
In 2015, Forbes listed Kjellberg as the richest YouTube star, with $12 million earned in 2015. In 2016, he was at the top of that Forbes list as well, with $15 million. In 2017, however, following some controversies, his income dropped to $12 million again, making him the sixth highest-earning YouTuber that year.
As you can imagine, with so much popularity, controversy is usually inevitable. In 2017, Felix was criticized for using the word "nigger" in one of his videos, and for paying two Fiverr members to hold a sign that read "Death to all Jews". In 2018, during his subscriber competition with T-Series, Kjellberg launched a diss track called "Bitch Lasagna", in which he used some lines that many Indians were offended by and considered racist. PewDiePie has since apologized for all of this, so it's your call if you want to be in his camp or not. In my experience with YouTube drama, the best option is to try to form your own opinion of a person, so I'll leave you with one of PewDiePie's videos, and you can decide for yourself what kind of person you think he is. Something else I want to add is that Felix's humor is not to everyone's liking, so his channel might not be ideal for you. Many viewers have complained that he uses sudden, very loud noises like honking, which can be very disturbing if you're wearing headphones and you get scared easily. That is honestly one of the main reasons I stopped watching PewDiePie's videos, I couldn't stand the loud noises. But again, I'll let you decide for yourself:
---
"Whose Line Is It Anyway" is an American improvisational comedy TV show adapted from the British show of the same name. The show features a panel of four performers who have to come up with scenes and characters on the spot based on topics prechosen by the audience or the host. The show was aired on ABC from August 1998 to December 2007 and was picked up by The CW in July 2013, where it's been airing ever since. Since November 2016, they've also been posting their best bits on their YouTube channel, where they've gathered 420 thousand subscribers. The show was originally hosted by comedian and actor Drew Carey on ABC, and is currently hosted by actress and comedian Aisha Tyler, who you might know from "Criminal Minds", "Ghost Whisperer", "CSI", or "Friends", where she was Charlie, one of Ross' girlfriends.
The main stars of the show are Ryan Stiles, Wayne Brady, and Colin Mochrie, and each episode features a special guest star who joins the other comics in their improvisational sketches and songs.
If you're a fan of improv comedy, I'm sure you're going to love this channel. The comedians are quick on their feet and have a lot of imagination. Coming up with scenes on the spot is not an easy thing to do, but they do it brilliantly. Here is one of their most popular videos, where they have to come up with scenes for lines like "unlikely things to see or hear in Star Wars":
---
Nerd alert! TierZoo is a very funny YouTube channel, but it's targeted more toward gamers. In fact, if you don't know game world terms like "OP", "meta", "builds", and "stealth", this channel is probably not the best one for you, as you'll have a harder time following and won't find it as funny as a gamer would. But apparently, 3.48 million gamers find it funny, as that's how many are subscribed. Okay, but what is it all about? TierZoo's videos are like documentaries about the animal world but are explained in gamer terminology and visuals. What does that mean? It means that TierZoo analyzes the meta of animals to determine the best current builds, by analyzing their special abilities and weaknesses. As mentioned on the channel's About page, the intention of the YouTuber behind TierZoo is to "get gamers interested in zoology since there's a ton of amazing aspects of life on Earth that go underappreciated". Its most popular video, at 12 million views, was posted four years ago and is titled "Are Humans OP?":
---
If you own a cat and you haven't yet heard about Simon's Cat, you need to watch it. At 5.94 million subscribers, Simon's Cat YouTube channel features animated sketches following the life of a playful and mischievous cat and his owner, Simon. The stories are hilarious and highly relatable to anyone who's a fan of cats, and especially to cat owners. The funny sketches show how a cat sees the world and what it's like to be a cat owner, and the videos range from short-form videos to longer videos over 10 minutes. Here are two of their most popular shorts, at 64 and 23 million views respectively.
---
Since we're on the topic of cats, I remembered Kittisaurus and couldn't help but include it on this list. The creator of Kittisaurus owns a seemingly increasing number of cats, currently 8, that she makes compete in all kinds of challenges and tournaments to see which cat does better in which scenario, and of course for entertainment purposes. For instance, in this older video from 2019, the cats have to figure out an invisible wall made of cling film, while the owner tries to lure them to the other side with toys:
Over time, the challenges have become more and more intricate, with elaborate obstacle courses and tournaments, where the cats have to compete in pairs of two, and the winner moves on to the next round until there is a final winner. The music used and the video editing have also progressed, making the videos higher quality and more enjoyable to watch. You can also see the cat owner set up the obstacles at the beginning of the video. For example, in this more recent video, the cats have to go over water obstacles. The video introduces each feline opponent with an appropriate phrase and a status. For instance, "Genius Cat" Coco's statement is "Knowledge is power" and her status is distracted. It's funny to see how each cat reacts to the challenge:
---
Funniest Video Compilations
In addition to the funniest YouTube channels, I wanted to include a few more categories of funny videos on YouTube from different channels, and one of the most obvious categories to choose was funny video compilations of all kinds, which I'm going to split into a few sub-categories:
Stand-Up Comedy Compilation
One of my absolute favorite types of comedy is stand-up. Nowadays, I find it pretty hard to source good quality comedy movies, and I think stand-up is a great way to get a good laugh without having to sit through twenty minutes of a painfully unfunny movie hoping it'll get better and then eventually giving up. With stand-up comedy, it's easy to figure out quickly if you like the comedian's style and continue watching. And while I enjoy watching a full show, a compilation of the best stand-up comedy moments is great when you have only fifteen minutes to watch something. I hope you'll enjoy the ones I've picked:
---
Try Not to Laugh Challenge
Another popular category of funny videos on YouTube is "try not to laugh" challenges or fail compilations. Why is watching people fall or do stupid stuff so funny?
---
Funny Talent Show Auditions
Talent shows like X Factor, Britain's Got Talent, or American Idol are a gold mine of funny moments from contestants' auditions. Some of them are just fun or funny like these auditions:
And some of them are extremely cringy, with shocking moments from contestants that leave the judges speechless sometimes:
---
Funniest Comics on Late-Night Shows
Late-night shows have produced a lot of funny bits, and some of my favorite ones are from the Graham Norton Show. I love this show because the host and the format encourage guests to be much more relaxed than on other TV shows, which leaves room for unfiltered comedy that we wouldn't otherwise get on a TV show:
---
Fun & Games With Mr. Bean
Mr. Bean is probably not to everyone's liking, but if you've grown up with his comedy skits, you probably enjoy his type of humor. I personally think Rowan Atkinson is a comedic genius that has made so many people's lives better with the laughs he's given us.
---
Funny Animal Compilations
Naturally, you can't have a funny video compilation without animal videos. Cats, dogs, and other animals are unwillingly and unconsciously some of the funniest creatures on planet Earth, providing us with endless amounts of laughter.
I hope you've enjoyed our funniest YouTube channels list. As I was saying at the beginning of this article, I wanted to pick a few select ones that I find truly funny, but I'll be adding more as soon as I discover them, so keep coming back for more, and don't forget to share this article with the friends who share your style of humor! 🙂
See also: How would you do SEO for a video?