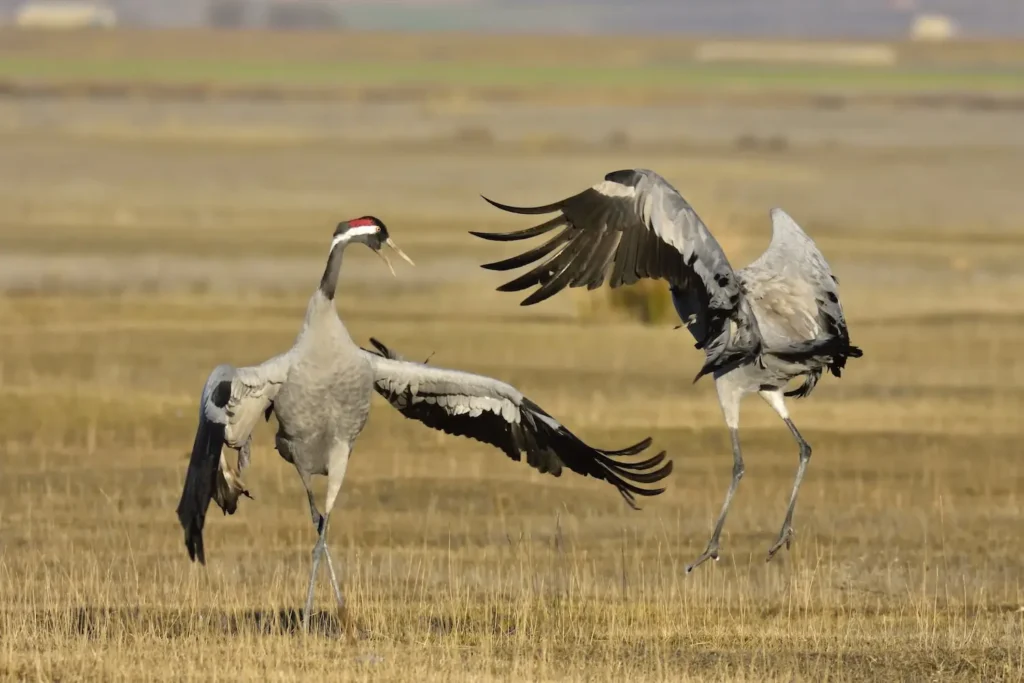 What are some of the most popular TikTok trends?
With so many people following and posting on TikTok, it's no wonder that there are some challenges, video themes, special effects, and background songs that blow up on TikTok and become TikTok trends that everyone uses for weeks or months to come until they get tired of them and move on to the next ones on the list.
So what TikTok trends have people been fond of at the end of 2022, and what is going viral at the beginning of 2023? Of course, there is plenty to go through, so this article does not cover all of them, but we'll check out some of the most interesting trending TikToks.
12 Popular TikTok Trends of 2023
Here are some of the most popular TikTok trends of 2023, in no particular order:
---
The Wednesday Dance
Would it even be a list of the most popular TikTok trends without some sort of dancing? As I've already mentioned in our article on the most-followed TikTok accounts, dancing is the first thing I think about when I hear the word TikTok.
If you don't know what this particular dance trend is about, you probably haven't seen the show "Wednesday", which was resealed on Netflix at the end of November 2022 and was hugely successful. In less than a month, the show about Wednesday Addams had 1.19 billion total hours viewed, breaking streaming records. But Wednesday not only went viral on Netflix but on TikTok as well, with the dance performed by Wednesday at her school's dance party. In the movie, Wednesday dances to "Goo Goo Muck" by The Cramps, but the dance that went viral on TikTok is performed to a sped-up version of Lady Gaga's "Bloody Mary". In fact, Lady Gaga loved it so much that she posted a version of the dance herself:
I love that young people are taking Wednesday as an example because she shows that it's okay to be weird and unique, and you can express yourself in whatever way you see fit without any shame.
---
Why You Asking All Them Questions
This trend is based on a sound called "Why You Asking All Them Questions" where the creator asks all these questions like "Where? With Who? You've been where, with who?" in a very expressive manner, so TikTok users decided to interpret the questions asked just with their facial expressions, without actually saying the words. Obviously whoever can be the most expressive wins this trend. I think this girl does a very good job:
But then there are also these funny newborn pictures that do a very job of expressing the questions:
---
The Butt Wiggle
This trend portrays TikTok creators walking and doing a cute butt wiggle to a sound from the movie "Aristocats" while wearing blankets, usually on their way to get some cuddles or get pampered. For instance, this mother and daughter are headed to bed and waiting for dad to bring them snacks and call them his favorite girls.
As you can see, it's a very cute and cozy trend, but the original scene from the movie is also extremely cute:
I suggest clicking on the sound so you can see more of this trend and have some fun!
---
Fingerprint Drawing
And speaking of cute trends, this one has best friends dipping their thumbs in paint or lipstick, leaving their fingerprints on a piece of paper or fabric, and then drawing faces, arms, and legs on those fingerprints to make them look like themselves. Some also draw little hearts next to the fingerprints or inscribe their names on top. So adorable!
---
Being a Woman
The sound used for this TikTok trend features a woman emotionally exclaiming "How I love being a woman!" with a sad song playing in the background. TikTok creators have taken the opportunity to use this sound to show the world the joys and hardships of being a woman and it is glorious. Some of these videos show girls hanging out together, sharing encouraging and relatable messages to all women out there, or sharing safety advice like leaving a strand of hair and fingerprints in your Uber.
Another popular use of this sound is showing your nightstand in its real form without doing any cleaning first, so people can see what you really keep on your bedside table and just how messy it is. Like this one:
Sorry, I went a bit overboard with the number of videos on this one, but I believe it's an important trend and we should celebrate our womanhood, with good and bad!
---
Livestream Pretend
There's a trend going around where people are pretending to be on livestream and telling lies to get their significant other's attention to what they are saying. For instance, I saw a girl talking about how she manages to stay slim and how well she eats, while her boyfriend was laughing in the background and just lifting his brows in disbelief that she was telling all these lies. Or Meghan from the TikTok account @meghanandjack telling the livestream she was going to take her clothes off to show them something, knowing that she would get her husband's attention:
---
Photo Hacker
When someone hacks your cloud and asks a ransom for your photos, they'd better check out that gallery first. This funny TikTok trend shows users getting hacked and then they show their photo galleries filled with innocent photos that nobody would pay a dime to recover. No risky photos, no Internet shame. The background for this trend is the Greek song "Sirtaki".
---
Smash or Pass
The sound for this TikTok trend comes from a video of famous YouTuber Markiplier, where he plays a game of smash or pass on Pokémon characters. TikTok users took the sound to create their own smash or pass game for Disney characters, sports players, actors, Miss Universe costumes, and even objects like books or design items. If you're not familiar with the game, if you like someone or something you say smash, and if you don't you say pass. This is the original video using the sound.
---
Reasons Why You Should Never…
This trend is all about creators showing why they regret doing something or why they think you shouldn't do something. The videos show the text "Reaons I regret…" or "3 reasons you should never…" continued with what it is they regret, but usually they don't name the reasons and just let the videos speak for themselves. For instance, this video says "Reasons I regret having my bridesmaids choose their own dresses", but doesn't state the specific reasons. However, given how busy and sparkly some of their dresses are, and how close to white some of the pink dresses are, it's not hard to see that the bride kind of gets lost in the equation.
---
Blind
This trend uses SZA's song "Blind" where TikTok creators typically take off their prescription glasses and turn them around so that we can see them through their lenses. The effects are varied depending on the type of prescription, but many of them are mesmerizing.
But however magnetic and charming that is, user @thatghandi takes it to the next level and takes off his sunglasses in the bathroom mirror, and then uses special effects to show us something really special. I don't want to ruin it for you, so I'll let you check it out for yourself:
---
Sexy in Slow Motion
This trend uses a remix combination of Rihanna's song "Where Have You Been" and The Weeknd's "The Hills", which many people use to create sexy slow-motion walks or hair flips using CapCut, a new video editing tool offered by TikTok. The videos suddenly slow down and use a sepia-like dark filter to create a smokey appearance that looks very alluring. These are two of my favorite videos in this trend:
---
He's So Beautiful!
This trend uses a sound where a woman exclaims "He is so beautiful!", which most TikTokkers have adopted to show their love for their significant others. Some of the videos show girls jumping on made-up beds with their boyfriends wrapping around them from under duvets, where they were hidden.
I hope you've enjoyed these popular TikTok trends I've selected for this article. Don't forget to share the fun with all of your friends! 🙂
See also: What is the most popular TikTok meme?