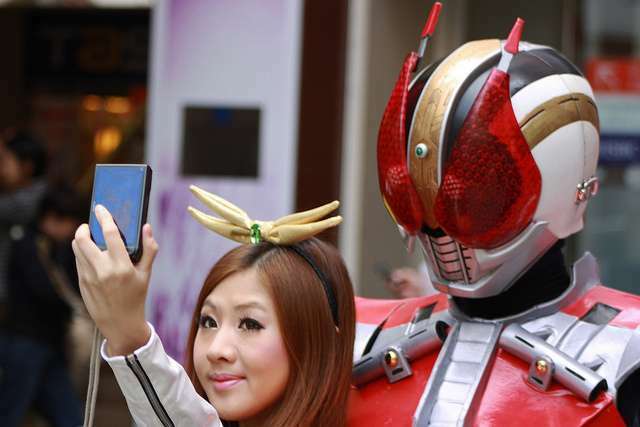 Last spring, Facebook seemed to be taken over by equal signs. People replaced their usual profile pictures with this symbol to show their support for gay marriage. No matter what your personal politics, you couldn't open your newsfeed without being inundated by equal signs.
That was a social movement, but it taught a valuable lesson on the power of avatars. They're the first thing people notice about you on social media, and they set the tone for your account. So how often should you change your social media profile pictures? Here's some advice.
Change With the Season
Nothing screams "we don't update very often" like a Facebook page with the same art month after month, year after year. If you like your avatar too much to change it frequently, why not give it some seasonal flair? There are apps that will add a Santa hat to your Facebook profile picture, giving you an "of the times" feel even if you never reference Christmas on your updates.
Use similar ideas for other holidays. Incorporate a heart into your Twitter profile pic around Valentine's Day. Add a shamrock for St. Patrick's Day. Dot it with red, white and blue for July Fourth. You get the idea. This shows that there is a real person behind your social-media feeds, which makes your business seem more trustworthy and more personal, a great asset when trying to woo customers.
Reflect Your Mission
Say your company started out renting Caterpillar equipment, but now you've broadened your offerings to include other types of heavy machinery. Your old profile pictures with the Caterpillar logo might not be the best way to sell your company any more.
Every few months, take a look at your social media profile pictures and ask yourself if they reflect your company's mission. If you are moving into new areas or providing new services, change your profile pics to reflect that. It always gets attention when you change a picture, and you may engage your customers into asking why, giving you a chance to share your newest offerings.
Don't Go Crazy
All this said, don't go nuts changing your business's social media profile pictures all the time. While once every month or two is a good goal, once a week is too much. It will make your company appear indecisive, suffering from the social-media equivalent of attention deficit disorder.
A good rule of thumb is to limit yourself to changing your profile only when you have a really good reason. A holiday or new mission both qualify as great reasons. If you've recently had professional photographs taken of your products or you have a new CEO, those are also good reasons for a change.
Don't do it on a whim, and don't do it to fit in with the latest Facebook profile pic trend just because. After all, if there are already a bunch of giraffes on Facebook and you change your business's photo just to fit in, you'll be nothing more than a part of the herd, when you really want to stand out.
How often do you change your social media profile pictures?
See also: How to Launch a Social Media Campaign