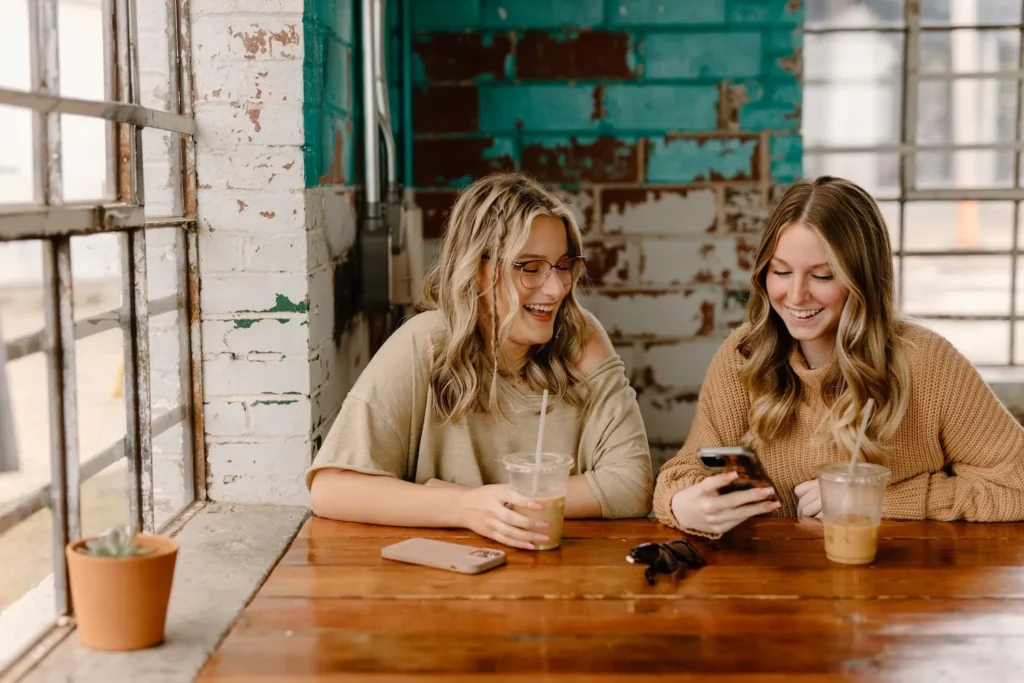 If you're wondering what are the most liked TikToks of 2023, you're in the right place. In this guide, I'll talk about who has the most liked TikTok ever, who are the most popular TikTokers in the world at the moment, and shortly describe each video on the list.
The top 25 most liked TikToks in the world includes, among others, six videos from Khabane Lame, which is not a surprise considering he's won the crown of most followed TikTokker, as I've mentioned in our article about the most-followed TikTok accounts.
However, being one of the most followed TikTokkers does not guarantee you a spot on the list of most liked TikToks of all time. For example, Charli D'Amelio, who was the most followed TikTokker up until June 2022 and is now in the second spot, doesn't have the most liked video or even one included in the top 25. In fact, there are only two people who are both in the top 25 most followed accounts and owners of the most liked TikToks in the top 25. And while Bella Poarch only has one video in the top 25, Khabane Lame has six at the current moment.
But let's dive deeper into the top 25 most-liked TikToks of all time and see what they're all about and how many likes they have right now.
Top 25 Most Liked TikToks of 2023
If you want to watch the videos in a new tab, click on the video link in the table below, or scroll down to see them embedded in the page.
1. Bella Poarch lip-syncing to "Soph Aspin Send" by Millie B (popularly known as "M to the B") – 62.9 million
Bella Poarch is known on TikTok for her lip-syncing and intense facial expressions, which got her the most-liked TikTok in history, at least so far. And at 62.9 million likes, she leads quite detachedly from the rest, so she will probably not be dethroned too soon.
---
2. Jamie Big Sorrel Horse's happy dancing – 52.1 million
Jamie Big Sorrel Horse, known on TikTok as jamie32bsh, started a viral trend on TikTok when he posted a video of himself dancing and lip-syncing to Nelly Furtado's "Say It Right". However, this is not your typical dancing and lip-syncing TikTok video. Jamie is not particularly good at either of them as he's hearing impaired and mildly autistic, but he didn't let that stop him from following his dreams. Jamie has this positive energy that makes your day better and makes you want to get up and dance, and that's what people love about him:
Since he uploaded the video in January 2022, there have been countless TikTok duets featuring his video, including by celebrities like Nicole Scherzinger and Jason Derulo.
---
3. Franek Bielak drawing – 51.6 million
Franek Bielak has impressed many TikTok users with his drawing skills, and this video makes no exception.
---
4. Nick Luciano's lip-syncing parody – 50.6 million
Nick Luciano posts about his life in the countryside but also parodies popular TikTok trends. It's one of those parodies that got him the fourth most liked TikTok, where he lip-syncs to a popular song.
---
5. ToTouchAnEmu's dancing parody – 45.1 million
ToTouchAnEmu posts funny videos filmed with his drone. The one that got him 45 million likes is of him making a dance parody of TikTok's popular dancing trends. People appreciate ToTouchAnEmu's sense of humor and unique dance moves.
---
6. Mona singing to "Suave" – 42.3 million
Mona Gonzalez posts mostly singing and lip-syncing videos on TikTok, and people love her voice. This viral TikTok is of her singing a portion of the song "Suave" by El Alfa:
---
7. Billie Eilish playing with the "Time Warp Scan" filter – 40.8 million
Although she only joined TikTok in November 2020, it's no surprise that one of Billie Eilish's videos has made it on the list of most liked TikToks of all time, as Billie needs no introduction and has a lot of fans all over the world. The video shows Billie using the popular "Time Warp Scan" filter, and having quite a laugh at the results.
---
8. Adrian Chateau Wiles barking at her dog – 40.7 million
Adrian Chateau went viral with her first video on TikTok, which got her 40.6 million likes and 1 million followers. The video uses an original sound by TikTokker Savyy, where he instructs you to bark at your dog. Adrian does that, and her dog's reaction is priceless:
Here is the original video by Savyy, which is also very funny and has 14.5 million likes:
If you want to have more fun with this, I suggest you check out some more videos that use Savyy's original sound. Most of them are very funny and it's incredibly interesting to see different dogs' reactions and personalities.
---
9. Khaby Lame's how to peel a banana – 37.9 million
Khabane (or Khaby) Lame currently owns the most followed TikTok account, with 162.2 million followers, so it's no surprise that he has six videos in the top 25 most-liked TikToks. Or maybe it is a surprise since Charli D'Amelio, who has been the top TikTokker for years, doesn't have any videos in the top 25 most-liked TikToks. But people love Khaby for how relatable he is and how he states the obvious that everyone is thinking when watching stupid TikTok hacks. In this video, Khaby shows how to peel a banana like a normal human.
---
10. British Promise Cats' cute cat – 37.4 million
If you like cute cat videos, you need to follow British Promise Cats. They have a lot of adorable and funny cat TikToks of different cats. This one is of a cat pawing at the camera.
---
11. Khaby Lame's how to open a car door – 36.3 million
You know how when you sit in the back of a car, you don't know when it's safe to get out because you don't have a side mirror to look behind? Well, Khaby shows us how we can easily do it.
---
12. Chipmunks of TikTok – 36.1 million
Okay, if you like adorable animals and chipmunks in particular, I recommend you follow this account: Chipmunks of TikTok. This is a video of a cute chipmunk eating hazelnuts out of someone's hand:
---
13. Khaby Lame's how to open a door – 35.5 million
Sometimes you just can't open a door… when your foot rests on it.
---
14. Daexo's cute video of baby Demi Rose – 35.3 million
If you like cute babies and family-style videos, consider following this account: Daexo. Demi Rose is an adorable little girl, and people love her. I mean, who wouldn't love that happy little face?
---
15. Khaby Lame's how to remove a mask from a cup handle – 34.6 million
However shall you remove your face mask when it's "stuck" inside your cup handle? Which method makes more sense to you?
---
16. Jalapeno's smooth pick-up line – 33.5 million
TikTok users love Jalapeno's funny cooking videos, where he pulls all sorts of pranks and funny one-liners. In this video, he spontaneously comes up with a smooth pick-up line:
---
17. Penguin making the jump of his life – 33.3 million
Derik Munson only has three videos on his TikTok account, but one of them is of a penguin jumping off of a breaking piece of ice. A bit scary and adorable at the same time, no surprise over 33 million TikTok users have liked this video:
---
18. Chipmunks of TikTok – 32.6 million
This is a very similar video to the other one on this list posted by chipmunksoftiktok. It is again the same chipmunk, eating nuts offered by the video creator:
---
19. Khaby Lame's how to grab a glass – 32.5 million
When you want a handle on your glass, you can build one out of plastic. Or maybe how about NOT? Is there any other utensil you could be using to make your glass usable?
---
20. Kitten running to "You Are So Beautiful" by Bug Hall – 32.3 million
This is another account you should follow if you like cats: NinaChristine15. This TikTok portrays a kitten running to the song "You Are So Beautiful", sung adorably in a kid's voice.
---
21. Playing basketball on the street – 31.2 million
Tuvok12 challenges people on the street to play sports and other fun games. This video challenges people to shoot basketball hoops on the street and rates their shots. Some people take on the challenge, while others are reluctant to participate:
---
22. Frog croaking in a unique way – 31 million
If you think a frog can only go "ribbit-ribbit", think again. This is probably the funniest and most unique croaking sound you will ever hear from Jakeswolsky.
---
23. Khaby Lame's how to remove your stuck t-shirt – 30.9 million
I swear some of these 5-minute-craft-style videos are just made for Khaby to make fun of.
---
24. Secret the Dog painting a flower – 30.9 million
Mary posts videos of her dog, Secret, who sadly passed away, but was very intelligent. The videos show how he could do all kinds of tricks, including cooking and playing Jenga. This video is of Secret painting a flower:

---
25. Enbiggen's UP-themed animation – 30.5 million
This video is a 3D animation based on the music and theme of the 2009 animation movie "UP". The video is extremely well done and calming, which is a reason why people love it so much. Another reason is that a lot of people loved that movie and expressed in the comments how emotional this TikTok has made them. If you want to see more similar-styled animations, you should follow David Scott (or Enbiggen) on TikTok.
---
Have you seen any of these TikToks before? What was the one you liked best? If you liked this article, please don't forget to share it with your friends and let them in on some of the TikTok fun!
See also: Is TikTok good for brands?