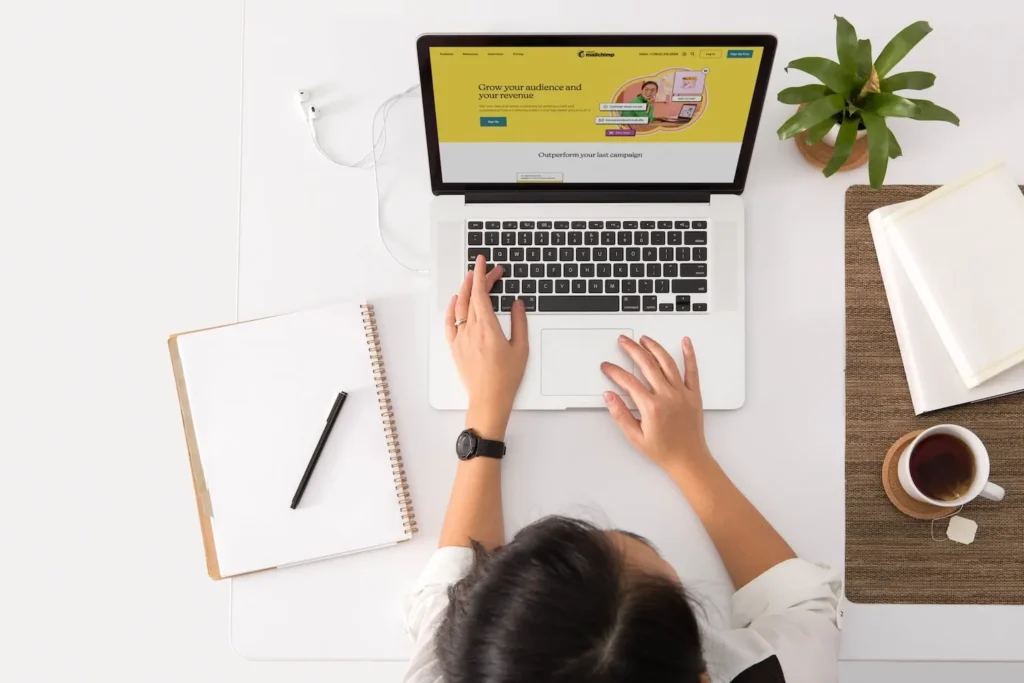 When trying to raise brand recognition and sales, email marketing is a must. This kind of advertising may assist find new sales leads, connect with them, and ultimately turn them into clients. Maintaining and growing connections with both current and potential clients requires sending a variety of emails.
In this post, we'll go through the numerous email formats you may use to maintain reader interest.
It's important in business correspondence to send the right kind of email for the right reason.
Your email marketing approach relies heavily on the many email formats you use to communicate with consumers. Even though it takes time and effort to get email addresses, the ultimate aim is to turn those people into paying clients.
Customers are less likely to unsubscribe from your marketing emails if you provide them with a variety of material. Sending out emails with original content not only increases revenue but also motivates and retains consumers. As a result, you'll be able to provide your consumers with a better-than-expected experience and strengthen your connection with them over time.
7 Email Types To Engage With Your Clients
1. Email of Introduction
2. Newsletters
3. Commercial Email
4. Transactional Email
5. Emails Sent on Special Occasions
6. Announcement Emails
7. Emails for Nurturing Leads

Keeping your readers interested in your email newsletter requires sending them a variety of content kinds on a regular basis. When your email's content is really special, you'll stand out from the crowd and strengthen your connection with your readers. You should be sending your mailing list a variety of emails, including the following ones.
1. Email of Introduction
After someone subscribes to your email list, it's crucial to create a positive first impression by sending them a welcome email. Not only does it express gratitude for the subscriber's interest in your business, but it's also an opportunity to provide them with valuable information and start building a relationship.
To ensure your welcome email stands out, there are several elements to consider:
Aesthetics: The design and layout of your welcome email should be visually appealing and reflect your brand's style. This can include incorporating your logo, brand colors, and imagery that relates to your products or services.
Personalization: Using the subscriber's name in the greeting can make the email feel more personalized and create a stronger connection with your brand.
Value: It's essential to provide the subscriber with something of value in the welcome email. This can include tips and tricks for using your products or services, exclusive offers, or access to resources such as e-books or whitepapers.
Foreshadowing: The welcome email should also give the subscriber a glimpse of what they can expect from future communications from your brand. This can include teasing upcoming product launches, highlighting popular blog content, or sharing testimonials from satisfied customers.
Call to action: Finally, it's important to include a clear call to action in the welcome email. This can encourage the subscriber to engage with your brand further by following you on social media, browsing your website, or making a purchase.
Here are some examples of how these elements could be incorporated into a welcome email:
Dear [Subscriber Name],
Thank you for joining [Brand Name]'s email list! We're thrilled to have you on board and look forward to sharing valuable content with you.
As a welcome gift, we're offering you [Exclusive Offer]. Use the code [Code] at checkout to redeem.
Here are some quick tips to get the most out of our products/services:
[Insert bullet points with tips and tricks]
We're constantly developing new and exciting products, so keep an eye out for our upcoming [Product Launch]!
If you have any questions or feedback, don't hesitate to reach out to our customer support team at [Email/Phone Number].
Thanks again for joining our community!
Best regards,
[Brand Name]
---
2. Newsletters
The frequent distribution of a newsletter by email is a common form of communication with subscribers. These updates often include news about your blog or business as well as anything else you think the reader would find interesting.
A newsletter email campaign's major objective is maintaining touch with readers and increasing traffic to a website or blog. It may increase the number of subscribers who become paying clients. You may achieve these aims by including interesting, useful, and tailored content in your emails.
To ensure your newsletter email campaign is successful, it's important to keep the following points in mind:
Consistency: Newsletters should be sent out on a regular schedule, such as weekly or monthly, to keep your subscribers engaged and interested in your brand.
Relevance: The content you include in your newsletters should be relevant to your audience's interests and needs. This can include sharing news about your business, providing tips and tricks related to your products or services, or sharing industry news and trends.
Personalization: Personalizing your newsletters by using the subscriber's name or including content that is tailored to their preferences can help increase engagement and build a stronger relationship with your subscribers.
Call to action: Including a clear call to action in your newsletters can encourage subscribers to take action, such as visiting your website, making a purchase, or sharing your content with their network.
Analytics: Tracking the success of your newsletter campaign through analytics can help you understand what content is resonating with your audience and adjust your strategy accordingly.
Canva's email newsletter sample provides an in-depth look into Facebook's e-commerce features, such as Facebook Shops.
Canva recognizes that many of its users are independent online retailers in need of simple design tools to create promotional materials like social media posts, banner advertisements, and more.
Canva presents itself as an advantageous and timely resource since it provides information on every aspect of Facebook. Timing is crucial for these kinds of email blasts, so coordinate the distribution of your newsletter with the announcement of a new product or service.
The email is effective because it provides the reader with fresh information, an instant solution, and the possibility to generate further content (posts or stories!) using their platform.
---
3. Commercial Email
Emails sent for promotional purposes often include coupons or other limited-time offers on the company's goods and services. Commercial emails attempt to persuade recipients to make a purchase, increasing the likelihood that they will become paying clients.
Promotional emails are most effective when they cater to the interests and demands of the individual receivers. Remember that the recipients of your promotional email may include both new and former clients and write your message accordingly.
When creating a promotional email, it's important to keep in mind that the email should be personalized, relevant, and engaging. Here are some tips for creating effective promotional emails:
Personalize the email
Keep it simple and concise
Make it visually appealing
Create a sense of urgency
Test and optimize
Remember that the key to a successful promotional email is to make the offer irresistible to the recipient. This means understanding their needs, preferences, and buying behaviors and tailoring the offer accordingly.
For example, if you know that the recipient is interested in a particular product or service, you could offer a discount or bundle deal that is specifically related to that product.
Here's an example of a promotional email that incorporates these elements:
Subject: Get 20% off your next purchase
Dear [Recipient Name],
We hope you're enjoying our products and services. As a valued customer, we're offering you an exclusive 20% off your next purchase. Simply use the code SAVE20 at checkout to claim your discount.
Don't miss out on this limited-time offer. Use your discount today and experience the best that [Brand Name] has to offer.
Thank you for your continued support and loyalty.
Best regards,
[Brand Name]
---
4. Transactional Email
In response to a subscriber's activity, you may send them a transactional email. You may use this kind of communication to alert users of upcoming free trial expirations, confirm subscriptions and payments, and announce account changes.
The purpose of these emails is to provide the necessary information to your audience. These transactional emails have high click-through rates because recipients expect them after a successful action on the part of the sender.
Here's an example of a transactional email:
Subject: Thanks for your purchase, [Customer Name]!
Dear [Customer Name],
Thank you for choosing [Brand Name] for your recent purchase of [Product/Service]. We're thrilled to have you as a new customer and look forward to serving your needs.
Your order has been received and is currently being processed. Here are some important details about your purchase:
[Insert details specific to the purchase, such as order number, shipping information, etc.]
If you have any questions or concerns about your order, please don't hesitate to reach out to us. Our customer support team is here to help you.
As a valued customer, we'd like to offer you a special discount on your next purchase with us. Simply use the code [Discount Code] at checkout to receive [Discount Amount] off your purchase.
Thank you again for choosing [Brand Name]. We appreciate your business and look forward to serving you in the future.
Best regards,
[Brand Name]
Headspace provides a good example of an account verification email by giving all the essential details, such as the expiration date of the verification link, the reason the client has to confirm their account, and the steps necessary to do so.
The most effective emails:
Maintain an upbeat and optimistic tone.
Assure your clients that this procedure will not take too long.
Keep your email's readability in mind.
---
5. Emails Sent on Special Occasions
An email sent on a special occasion is one that takes the time to commemorate a significant event or holiday, such as a birthday or Christmas.
To maximize sales, you shouldn't only send the email on the holiday itself but also a few days beforehand. Therefore, the email's design and content should reflect a joyful, festive mood. Creating a sense of exclusivity for your email list's subscribers is a great way to set your business apart from the competition.
---
6. Announcement Emails
Send out an email to your subscriber list whenever you launch a new product or service, roll out an updated feature for an existing product, or advertise an upcoming event. The point of sending out an announcement email is to get people excited about a new service or product your business is offering.
It's a quick and easy email that may really get people pumped up about what you have to offer. You may improve the effectiveness of an email announcement by including a short explanation of a new product or service offered by your firm or by announcing an upcoming event.
There is no need to introduce Apple. This is likely the reason why this email is so short, including just twenty words. However, you may want to include more copy when designing your own pre-order email.
In the aforementioned case, there are two CTAs, but the Pre-order button is what we'll be focusing on. The second CTA down tells readers how to get more information about the product: Learn more.
---
7. Emails for Nurturing Leads
Users who have visited your site but haven't made a purchase may be nurtured with an email campaign. The objective of these emails is to sell your goods or services by demonstrating their value to the recipient. Your goal should be to turn those who read your content into paying clients.
Understanding and emphasizing the recipient's interests, requirements, and pain areas is crucial for crafting effective lead-nurturing emails. The ability to tailor material to each consumer is what will ultimately bring in the most business.

Here's an example of a lead nurturing email template that incorporates these elements:
Subject: [Recipient Name], we think you'll love this
Dear [Recipient Name],
Thank you for visiting our website and expressing interest in our products/services. We noticed that you haven't made a purchase yet, and we wanted to touch base with you to see if there's anything we can help with.
At [Brand Name], we're committed to providing high-quality products/services that meet the unique needs and preferences of each of our customers. That's why we wanted to share some additional information that we think you'll find useful.
[Insert personalized content here based on the recipient's interests, needs, and pain points. This could include product demos, customer testimonials, case studies, or other relevant content.]
We understand that making a purchase decision can be tough, and we want you to feel confident and informed about your choice. If you have any questions or concerns, please don't hesitate to reach out to us. We're here to help.
Thank you for considering [Brand Name] for your needs. We hope to have the opportunity to serve you soon.
Best regards,
[Brand Name]
Conclusion
In conclusion, email marketing remains a powerful tool for engaging with clients and building long-lasting relationships. By using the seven email types discussed in this article, you can tailor your communications to meet your client's needs, capture their attention, and keep them engaged with your brand.
Remember to segment your email list, personalize your messages, and track your results to continually improve your email campaigns. With a thoughtful and strategic approach, email marketing can be a valuable asset to your business and help you achieve your marketing goals.
See also: Funny email signature ideas