It seems that the ephemeral messages are a thing now and almost every messaging app integrate this feature. It all started with Telegram, then Instagram made it possible to read a message only once, then Facebook introduced the disappearing message – but for this you have to start a new conversation with another user, it does not work within a conversation you already started.
It was high time for WhatsApp to introduce this disappearing message feature as well, as it was Facebook's last DM app that did not have the feature.
WhatsApp introduces ephemeral messages
It seems that this is no news for some users that have seen this feature starting March this year – but it might have been only a test period until now, when the feature is available on Android and iOS as well globally.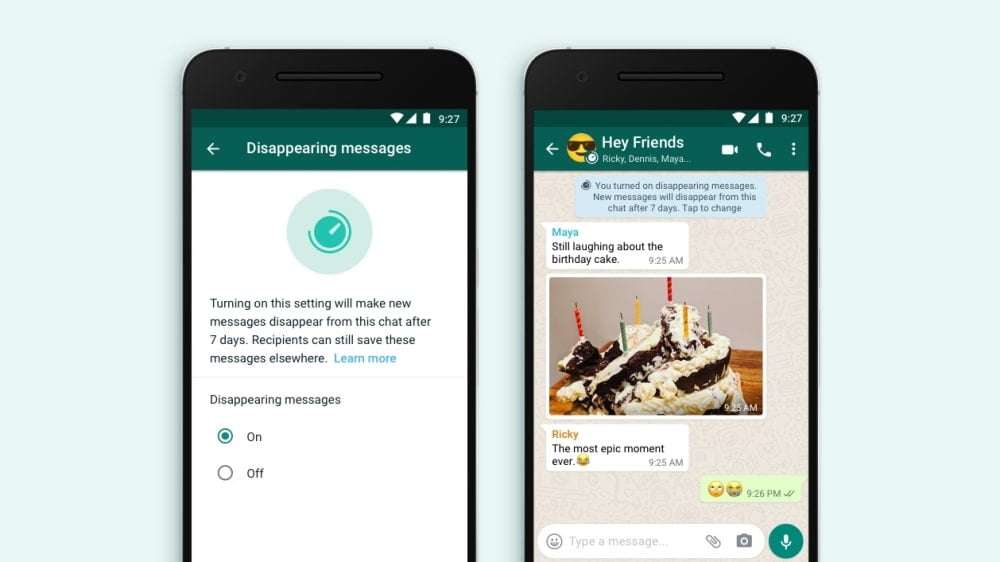 The availability in time for those disappearing messages on WhatsApp is 7 days. Why 7 and no less or no more or, better, let the user decide for how long the message should be available, as it is on Facebook secret message? WhatsApp representatives said that they consider the seven days period as being a comfortable one for the sender – not a long and not a short one for the message to be read.
Another particularity of the feature is that the message gets deleted whether it was read or not. The disappearing clock starts after the message is sent and ends when the 7 days are reached.
But this time frame is not yet decided if it stays or not, WhatsApp representatives say that they are looking for user's feedback in what this is concerned and might input more timeframes in what the availability of the message is concerned.
On one-on-one conversation, any of the two users can select this feature to be available for the chat; but in what groups are concerned, only the admin can make the feature available foe the chat.
What do you think of the new disappearing message feature for WhatsApp? Will you use it?
See also: Where is WhatsApp pay available?