There have been rumors for some time now that WhatsApp, the Facebook-owned app, would allow payments, but only now they have become a reality and only in Brazil for the moment.
Send and receive money through WhatsApp without leaving the chat
Using the Facebook pay method, introduced last year by Facebook, people and small businesses in Brazil will be able to send and receive money through WhatsApp without leaving the chat.
After the introduction of catalogs in WhatsApp, it was only natural for the social network to introduce payments as well, making it easier for users to purchase items they see and like at a store.
And the best thing is that you don't have to reintroduce your cards' details, as WhatsApp will use the same as you do for Facebook, Instagram & Co. So once you have submitted at least one card details, you are safe to continue the online shopping.
If you worry about the security of the payments, you should definitely not. Because, as an extra means of security, WhatsApp has added a fingerprint or a special six digits PIN before the payment is made.
At the moment, when the feature is only working in Brazil, they support both credit and debit cards from several banks there, such as: Nubank, Sicredi or Banco de Brazil and work with both Visa and Mastercard.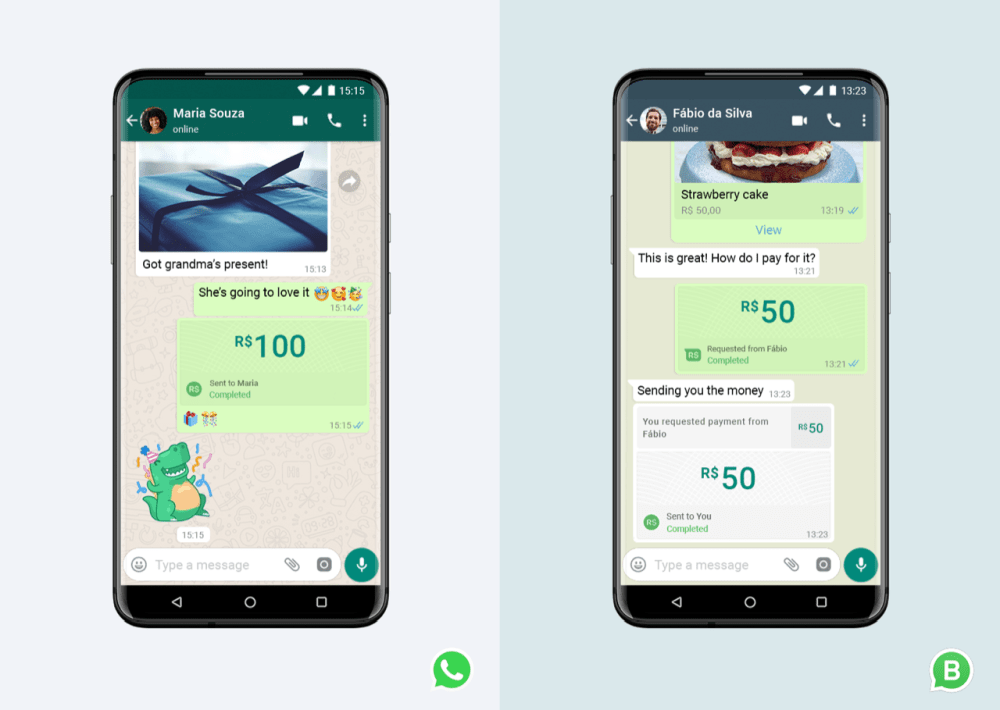 This feature is a free one for people and a fee is only applied for businesses in order to receive the payment for a product or service. So if you are doing transactions with friends, none of you will have to pay anything extra.
Hopefully, the feature will also be available soon enough in other countries as well, especially during those times where online shopping has gained more and more importance and visibility and it would be good for both businesses and regular users to be able to take advantage of it.
See also: WhatsApp increase group calling and video calling limits