It's an easy mistake to make, but we keep to what used to work with posting content on LinkedIn. We stick to what we know and not adopt new methods being given to us. By not adopting to the new post ideas for LinkedIn, we are leaving money on the table.
In this modern age, technology is a key driver of business. Having a strong online presence has become one of the most important strategies for any sized company. Many different metrics define performance of a business.
From revenue figures, profit-to-cost margins, to overall customer satisfaction. Right at the very start of a successful sales funnel lies a process. The process of lead generation and engagement.
Lead generation is often called just a numbers game. Many marketers rely on a fishing technique. A technique whereby you cast a net as far and as wide as possible. Hoping that this wide net will catch enough fish without having too many others slipping away.
Technically, this might seem logical. After all, the wider your reach, the more leads you get. Realistically, it's a whole different game, especially now with users of social networking sites like Facebook and LinkedIn.
Ad fatigue is real and commonplace. Buttons to hide or skip ads have turned into a common knee-jerk reaction for many people. Over-repetitive ads do nothing but to annoy the viewer, rather than make them interested in what you have to offer.
Rather than spending a marketing budget to reach thousands of people. Thousands that will never be interested in your company's products, marketers now have to understand that there is a better way.
A better way is by focusing on generating the right kind of leads who will enter your sales funnel and come out the other side as happy customers. Bragging about the overall number of leads alone is just pure vanity, and becomes just another costly business expense. But how do you generate right leads on LinkedIn? Read on below to find out.
Understand the purpose of LinkedIn
If you wish to capture attention on LinkedIn, you first need to understand how it works. LinkedIn has undoubtedly become one of the most important tools for business in the world today.
Operating much like any other social network, it has grown massively in both user base and functionality ever since it first launched in 2002. Its first adopters being professionals looking to create a virtual business network around them.
Since then, LinkedIn hasn't strayed too far away from its original purpose. Helping people become more connected in their professional career. But with an estimated two people creating an account on LinkedIn every second, it's a tough task for marketers.
Marketers have to create targeted campaigns to attract and generate leads in a vast, seemingly unending sea of different people with different interests.
Why Content Matters
As the saying goes Content is king. There are so many different content types like audio, text blogs and images that can send your message across to as many people as possible.
However, there is one type of content that has been proven to be the most effective. This content type is video and is an under utilized feature on LinkedIn. Video is effective in locking the crucial first few seconds of your viewer's attention span and generate engagement plus getting higher on the newsfeed.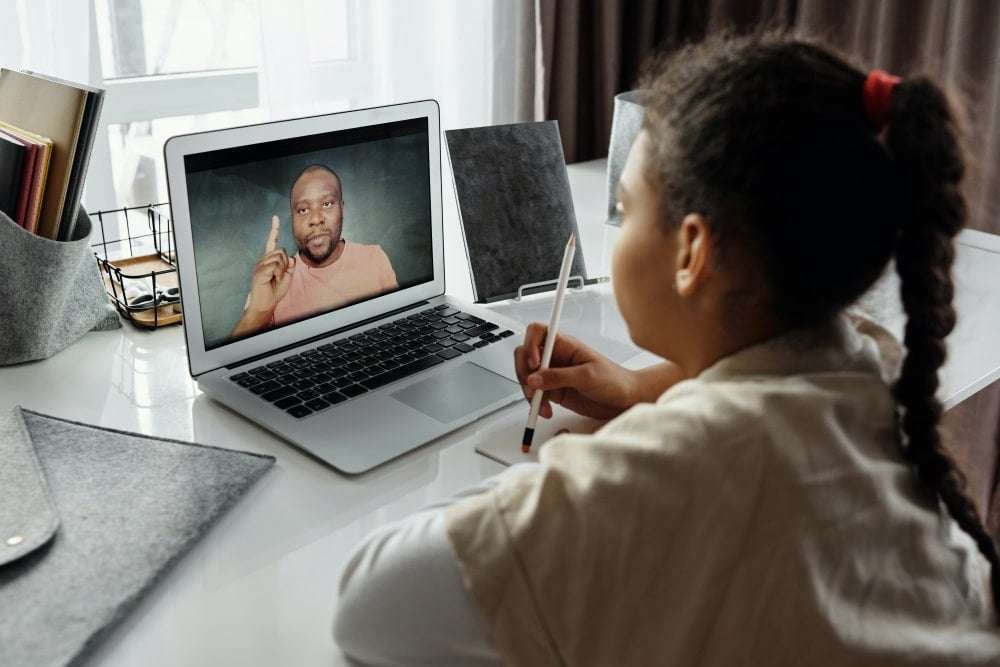 LinkedIn is a never-ending virtual networking event (minus the free coffee and buffet sandwiches). LinkedIn is relentless at pushing out new content from its users every single minute.
Once you start to get lazy at creating high quality videos that are engaging and informative, the gods of LinkedIn (called the algorithm) kick you down to the bottom of the content ladder. Understandably so, as unlike what you'd like to believe – you're far from being the only entrepreneur trying to gain market share on this professional networking giant.
Realistically, the only way to retain your leads and lead them down the funnel is through interesting, entertaining and informative content that adds value. Everything else is only worthy of a scroll through to the next item on their news feed. Unless you have a jaw dropping video – it's hard to skip through those!
How to Create an Effective Content Strategy for LinkedIn
Before you even start creating a content strategy for LinkedIn (to get lead generation and engagement), it is important to first lay out the groundwork for your campaign. Here are a few tips that most content marketing gurus swear by:
1. Create a content roadmap
Always start with a content roadmap, ideally one that lists out tangible goals and engagement targets that you wish to achieve through your LinkedIn page. Once you have all these targets set in place, it will then make it much easier to track your progress through the life cycle of your campaign via the built-in LinkedIn analytics page.
One important thing to note is that these goals have to be realistic. Always make sure you set goals that are challenging yet achievable. Achievable enough is your not chasing the impossible.
2. You must deliver value
In order to meaningfully engage with your professional audience on LinkedIn, you must be able to deliver value to them. It could be in the form of helpful information or inspiring content that makes them feel good.
Alternatively content on particular updates relating to your business that may be of interest to your audience. To provide the most relevant updates, keep yourself informed of the current trends in your industry.
Most importantly, be conscious of what matters most to your audience. Do not underestimate the power of catharsis – if you make your viewers feel good, chances are they are more inclined to choose your services over others. Ultimately. you can turn those leads into happy returning customers.
3. Stay in tune with current trends
With 38% of millennials taking up the 575+ million-strong user base of LinkedIn, it's no question that you'll have to keep up with current happenings in your industry. Technology evolves just as quickly as people's attention spans.
Stay relatable and keep people's attention spans. For example, the use of memes in your content seriously improves your relatability factor with millennials and Xers (and even tech-forward Baby Boomers!). 
Though don't neglect the older crowd and keep that professional approach. Stay professional and don't fall into the trap of treating LinkedIn like Facebook or Twitter. Doing this will never win you any favours.
4. Stand out, don't stick out
For your business or brand to stand out in a sea of content, choose to upload rich media. Rich media such as video to keep your viewers interested in your homepage. Text-only updates are static and do not share the same amount of engagement as video does.
It is estimated that LinkedIn members are 20 times more likely to share a video post on their feeds than a text-based one. Sharing your videos will spread your message across networks which reach far beyond your professional circle.
In order to create great video content that oozes professionalism, you'll need to start with the right equipment. Invest in a high-quality video camera and accessories such as lighting, tripods and microphones.
Alternatively, you could invest that money into hiring a professional to do these videos for you. Hiring a professional will save you time that you could use to work on your business. However, be mindful of the cost that you may incur while hiring a professional or else you might find that they'll start racking up.
Be sure to create videos that are meaningful and attention-grabbing, but not at the expense of your brand reputation. Sure, viral videos are great – but if used incorrectly, all your hard work to get your brand out there will go to waste. Leaving you and your business and remembered for all the wrong things.
Weigh your options carefully before you release anything. If in doubt about the content you have created, think "stand out, don't stick out". This is a good way to gauge if your content is worth releasing or not.
Lead generation post ideas
For a lead generation post, focus on the networks closest to you. For example your friends, family, and small professional network you have. Evaluate what their needs and wants are. From your evaluation your business can establish solutions for the problems in their lives.
Create interesting content regarding your business that you know will be well-received by your existing prospects. Encourage prospects to share your content with their networks.
LinkedIn Analytics tool helps to further filter out those who fit your customer profile. From the results of your searching and filtering the results, do more research on those prospective leads.
Now you have a list of prospective leads, you have to specify what drives, motivates and interests your leads. Take this in depth research into your prospects to then create content that specifically challenges the problems they face in their everyday lives and where your business can step in.
Establish different targeting parameters for different campaigns that you run concurrently. This might sound like a lot of work, but realistically – all you need to do is set up different approaches.
Approaches to targeting your likely customers at the start, and let the automation do the rest. This avoids overloading the targeting parameters into a narrow path, ultimately thinning your audience.
Once you've done that, it's time to think about your professional brand and how you want to be portrayed in your network. For entrepreneurs and founders, it is important that your face is always seen and your voice is always heard.
Whether your voice is heard in the content your business produces or through engagement with your prospects on LinkedIn. This personal touch to the business is crucial in gaining trust among your potential customers.
Content ideas include
Video updates (ie a short introduction to your product or service)
Behind the scenes footage
Day-in-the-life while at work
Funny videos about the problems your customers face (and how you actually solved them)
These ideas are great ways to gain new leads and keep your current ones interested in what you do. Keep your content humorous, entertaining and short – while being professional at the same time.
Engagement post ideas
There's a simple rule that you can follow as a guide to effective content sharing. It's called the 4-1-1 rule. For every piece of content created by your business that you share, follow it up by sharing one update from another related business in your industry, and then share 4 other sources published by others.
This keeps your own content fresh and avoids viewer fatigue, while ensuring that your page is kept up-to-date with information regarding what your audience wants to know.
How do you generate engagement on your posts? One great way is to create a call-to-action on your posts. This could be as simple as asking your audience what they think and asking them to
Post their comments
Share your video
Posting a link to your business page for them to sign up to the mailing list or contacting you directly.
It has been reported that links posted on LinkedIn pages result in 45% more engagement from viewers than those without.
A free consultation, a gift, or even giving out your business product or service as a prize giveaway can be used to create a lot of buzz around your content. This is straight out of the social media content creator textbook – but who's to say this won't work just as well for your business on LinkedIn? After all, the goal here is to engage with as many potential targeted leads as possible to turn them into happy repeat customers for a long time.
Final thoughts
The customer journey is a key benchmark of your business performance. How your customers see and interact with your brand will, in turn, define how you run your business – therefore it is prudent to take into account the shared nature of the customer journey, from prospect to sale.
By effectively using targeting tools such as LinkedIn Analytics and investing in equipment or third-party services to create content that is both impactful and attractive, you can gain more of the right kind of leads – ones you can successfully guide through the sales funnel to become happy customers – leaving you with great reviews that will ultimately help you attract more clients in the future.
See also: What are the best LinkedIn sales tools?