It seems that TikTok is moving way faster than Instagram in which the implementation of web functionalities work. It took many years for Instagram to implement web features for the app, like DM for Instagram Web and not that many for TikTok to do it.
The social media managers that use the social network in their strategies will be happy to hear the news we are going to give.
What's new with TikTok on Desktop?
In the last couple of days, the platform introduced the web login, so whether you want to use the social network from your PC, laptop, or any other Internet browser on any device, you can do it. 
The login button is on the right top of the Trending page, not on the home page, where you would expect it to be.
So what can you do besides logging in?
First of all and one of the most important offered features is the upload one. You are now able to upload your TikTok video directly from your computer. And why is this good? Because those videos that are being uploaded directly from the computer might have better quality and you can edit them as you wish before the upload.
The second feature that has been implemented on the web is analytics. If you have a Pro Account on TikTok you will be able to see the analytics on the web version as well.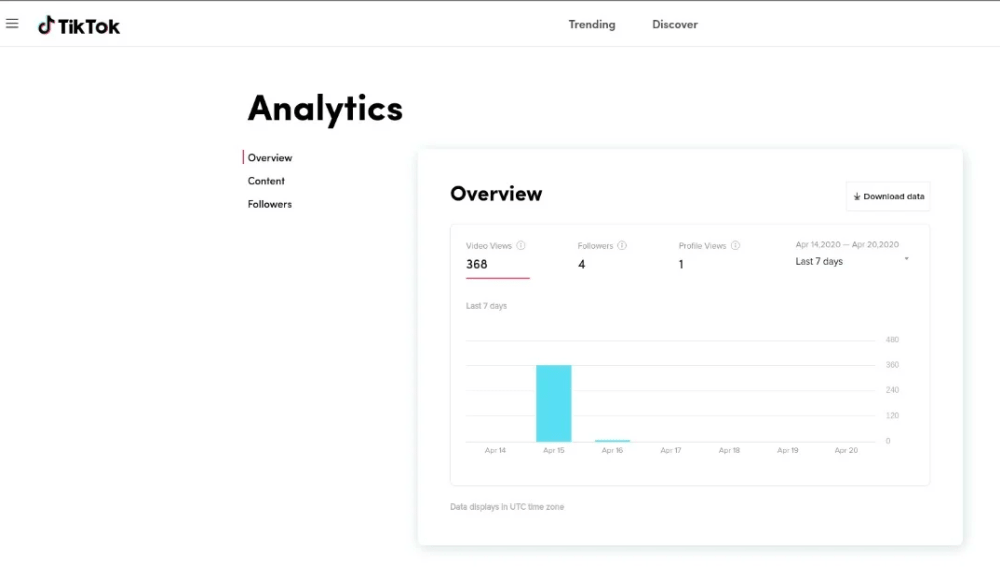 After topping 2 billion downloads, it seems that TikTok is getting more and more serious in what the future of social networks is concerned and of the short-time video type of content as well.
It seems that lockdowns all over the world get more and more people to spend time on different social media apps and an increase in the number of downloads is only natural. What's important to follow is how many of those users will still use all the apps when the lockdowns end.
See also: Is Byte App better than TikTok?