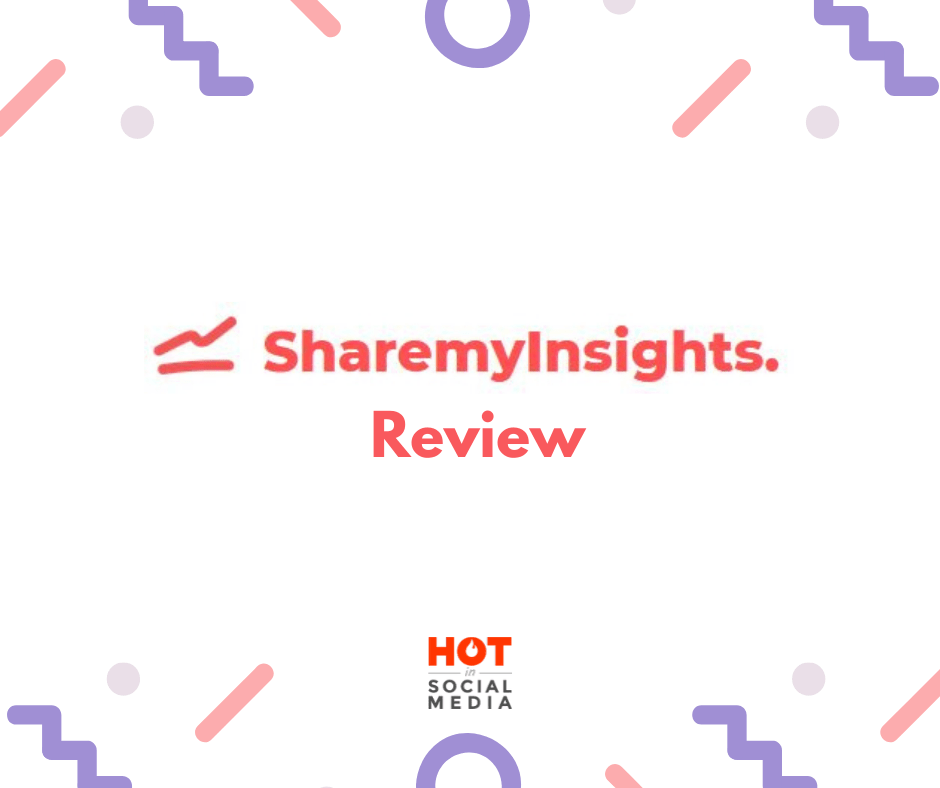 If you have an Instagram Business or Creator account, number of likes, comments and new followers is surely very important to you.
But what's even more important is to be able to track and analyze that data so that you get more insight into what is of real interest to your audience, how you can reach more people, and how you can optimize your content so that you get more engagement on your posts and stories.
And you can kind of do that with the business insights Instagram offers in-app, but maybe not to the full potential you would like your business to have.
Instagram shows you only seven days of insights, which is pretty limited, and the information is not as intuitively grouped and easy to digest for a regular user that's not very into analytics or is not a professional marketer.
That's where a specialized tool like SharemyInsights comes in. With SharemyInsights you can get a full history of insights, since they were created, with extra features and in-depth information that you couldn't possibly get from just a week of tracking on Instagram.
SharemyInsights tracks a lot of important insights like followers growth, reach, impressions, website clicks, top posts, and more, with three plan options:
I tried the Team plan and I was very impressed with the amount of insights offered.
After you sign up with your Instagram Business or Creator account, which needs to be connected to a Facebook page, you get an overview of followers growth, top cities and countries that your followers are from, most and least liked hashtags used, and details for the most recently posted media over a time interval of your choice.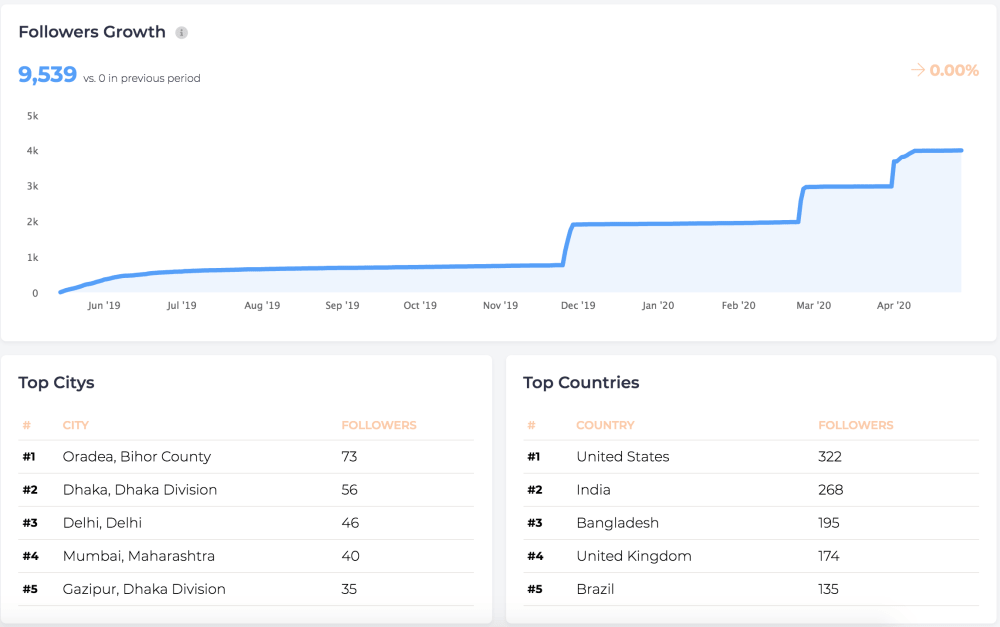 You can then see in-depth insights into your audience, posts, and stories, like:
Reach, impressions, new followers, and profile views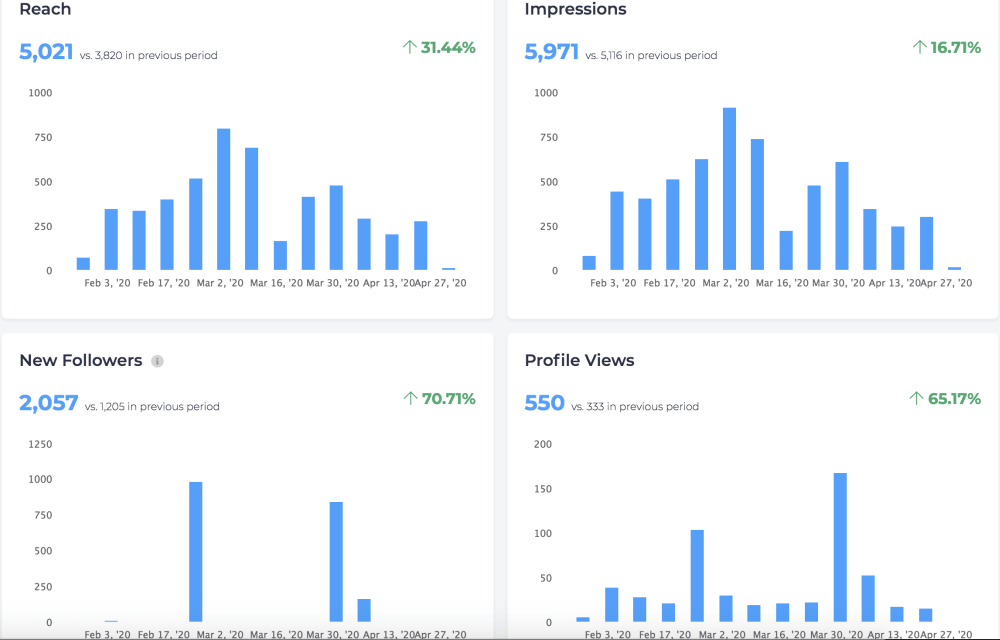 Gender and age of your audience
Likes, comments, reach, and impressions for your posts
Best and worst hashtags used by average likes, comments, reach, or impressions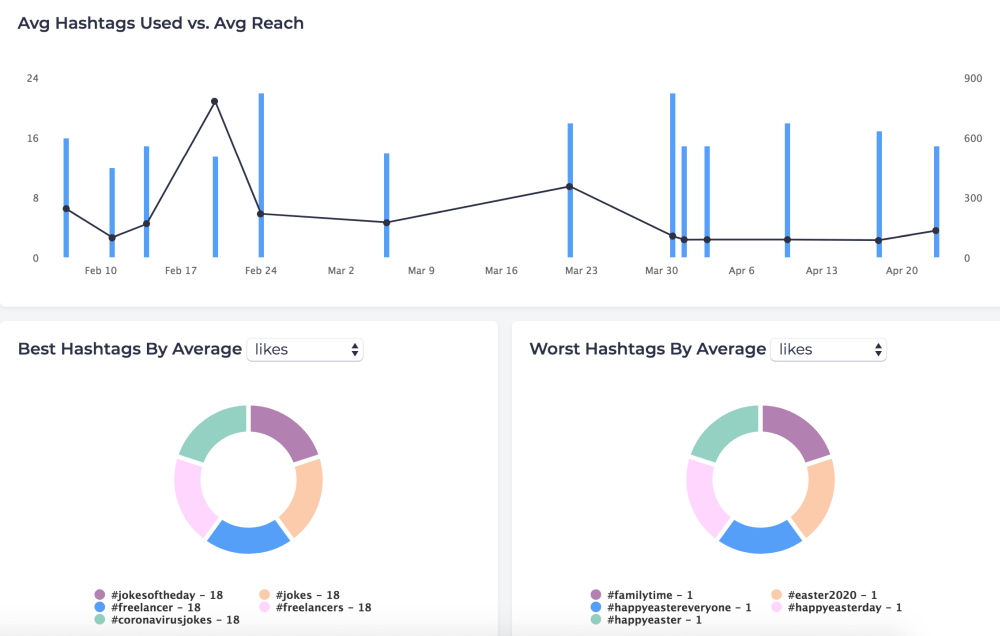 Likes, comments, reach, impressions, and engagement rates your posts have received (with Paid Promotion insights included in the Team plan)
All of this is amazing data that you can use to optimize your Instagram marketing, but there are a few key insights that have caught my attention when using this tool and that I believe can make a huge difference on how and when you post.
SharemyInsights Review
Here are a few special things that you can learn from SharemyInsights:
1) What is the best time to post on Instagram?
You can find a lot of advice online about when it's the best time to post on Instagram to get the best results. But this information is most of the time very general, and sometimes downright conflicting.
You know why?
Because it's specific to someone else's audience and their products.
For example, people might tell you when the best time to post is based on their audience of "millions". They might tell you that, in general, it's best to post stuff on Friday evenings.
This can be useful for many businesses, but you might have a simple coffee shop down the street. And you really want to reach people with new creations in the mornings, just after they wake up and could use a nice cup of coffee.
That is why I would not take this kind of advice very seriously. It's nice to know in general "when it's the best time to post", but you have to factor in your context to really get something useful out of it.
So, is there a best time to post based on your actual audience? Wouldn't it be nice to know this?
SharemyInsigths has a nice optimization section dedicated solely to when the right time to post is based on analysis of your previous posts. So tailored specifically to your audience. You can find the following:
What is the best time to post on Instagram to get more Likes?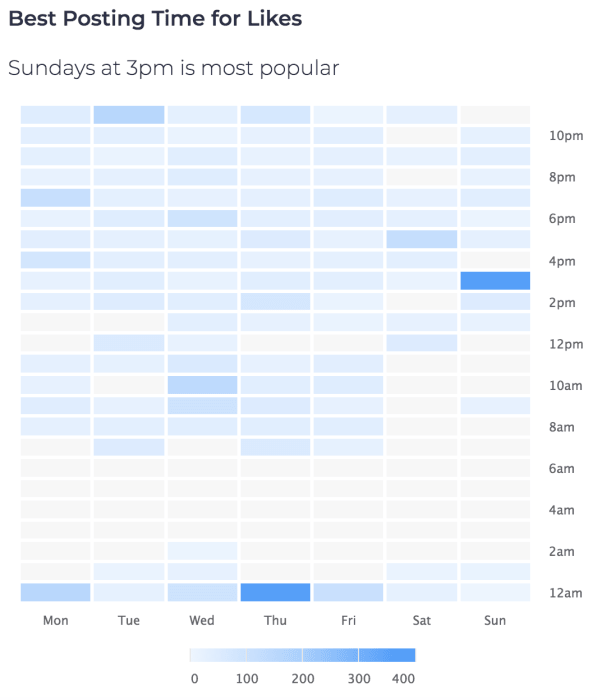 When would you like to get more likes? Let's take the coffee shop example. Each week you create a new type of brownie and you want to see how attracted people are to it.
First of all, you should be posting at the same time each week to get a consistent A/B testing without extra variables that can skew the results.
And second of all, you should be posting when people are willing to like your post, that is when they're available and mindlessly scrolling on Instagram.
And you can easily see the right time to post for likes in the optimize part of the tool, as illustrated in the screenshot above.
What is the best time to post on Instagram to get more Comments?
If you want your post to get more comments, you should be catching people at a time when they're willing to be more engaged with your content and take the time to comment, and that can vary a lot depending on the type of content you're posting.
It could be anywhere from a relaxed Saturday morning or Sunday afternoon, or a busy Friday morning while they're commuting to their job.
But the good news is you can now take the guesswork out of it and hit the bull's-eye.
What is the best time to post on Instagram to reach more people?
If you have an important message you want to send out into the world or you just want your post to reach as many people because you're organizing an event, you should look for a time when most of your audience is on Instagram.
Again, that can vary case by case, but isn't it amazing that you can now predict the scenario that gives you the highest chances to reach as many people as possible?
2) The location of your Instagram audience might be very important for your business
This might be important for your business or it might not. It really depends on the specifics of each business.
I'll give you an example to show you how the thinking process behind it can go, so that you can apply it for your own business.
Let's take the coffee shop example again. You are the owner of a simple coffee shop that is located in quite a popular area. You have a nice Instagram account with a decent audience and you're constantly posting and engaging with it. Wouldn't it be nice to know how your audience is distributed between tourists and local people?
If 90% of your audience is made out of local residents and 10% out of tourists, your marketing should reflect that. Maybe try to give discounts for returning customers, or launch some competitions. These would certainly be bad ideas if your audience was mostly made out of tourists – because they probably won't return to get any discounts and to pick up the cup of coffee they won in a competition.
You can get a glimpse on your audience location in the Audience section of the tool.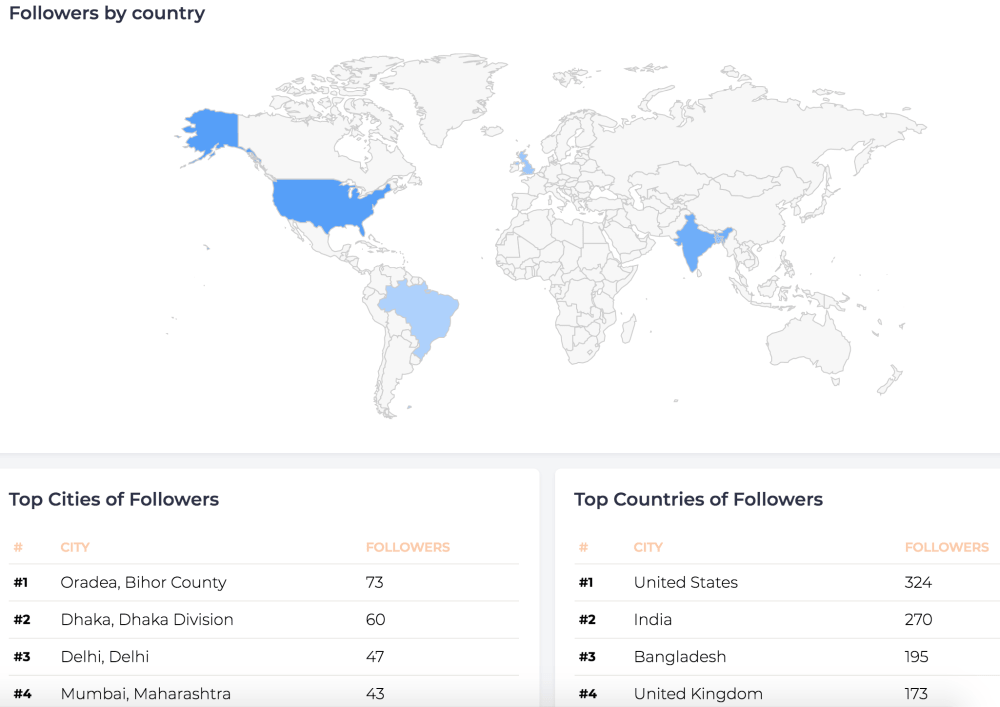 3) Tracking website clicks from Instagram offers great marketing insights
Wouldn't it be nice to know how well your marketing efforts paid off?
One of the easiest ways to track is by counting clicks from Instagram to your website.
With SharemyInsights you can see how many clicks you've received since you've created your Instagram account. Yes, it works even for past performance, so you can compare the effort you put in a month ago with the results you got over that time.
This way you can easily identify what worked best, and do more of it.
Check the Business Insights in the Audience section:

Of course there are other tracking tools that are more sophisticated, like Google Analytics, but they are not easy to set up and are meant for more technical people. Just their navigation menu alone scares a lot of people with words like "behavior" and "acquisition".
From what I see, SharemyInsights is meant for simple business owners who need straightforward information that can be useful to grow their business, without needing a translator to understand what every menu means.
4) Look under the hood and take a look at what works for your competitors
One of the easiest ways to improve is to learn from others who are successful in your field. And one way to do that is to add your competitors in SharemyInsights and monitor them closely.
Here's what you can learn about your competitors with SharemyInsights:
Most people don't think much about hashtags. They usually collect a bucketload of them, unload them on all their posts and then ask themselves why nobody wants to take a look at their mess.
With this tool, you can identify the amount of hashtags used by the most successful of your competitors, as well as the best and worst hashtags used based on the number of people that like or comment on their posts.

Top liked posts
Followers growth, change and forecast for the next 12 months
Engagement rates
Number of posts per day
If you analyze all these details, you can get an idea on what works for your competitors who are successful. And also learn from their mistakes, you just have to monitor the ones that are unsuccessful as well 🙂
All in all, I think SharemyInsights is definitely worthwhile. You can get the free plan if you have a small creator account and you don't need very detailed statistics, but if you're serious about your business and you want and need more in-depth insights, $5 for the Premium plan or even $9 for the Team plan is an investment that will definitely end up paying for itself.
I'm looking forward to hearing your thoughts about it in the comments below.
Do you use any tools to track your Instagram progress, or are you relying on the in-app business insights? And if you are using an analytics tool, how are you using that data to improve your company's success? If you need to automate post scheduling on Instagram, you can check out our reviews for the best tools for social media managers.
See also: Who has the most followers on Instagram?