The social media giant that we all know as Facebook was born over 16 years ago in a college dorm room at Harvard and is now boasting 1.73 billion daily active users, with $17.74 billion in revenue for the first quarter of 2020, according to the Q1 2020 reports released at the end of April.
But how was it all born?
Who was the first Facebook user and who created the first Facebook account?
And where are the first Facebook users now?
If you're curious to know who created the 1st Facebook account and who are the people that followed, check out our list below.
Top 10 People Who Created the First Facebook Accounts
1. Mark Zuckerberg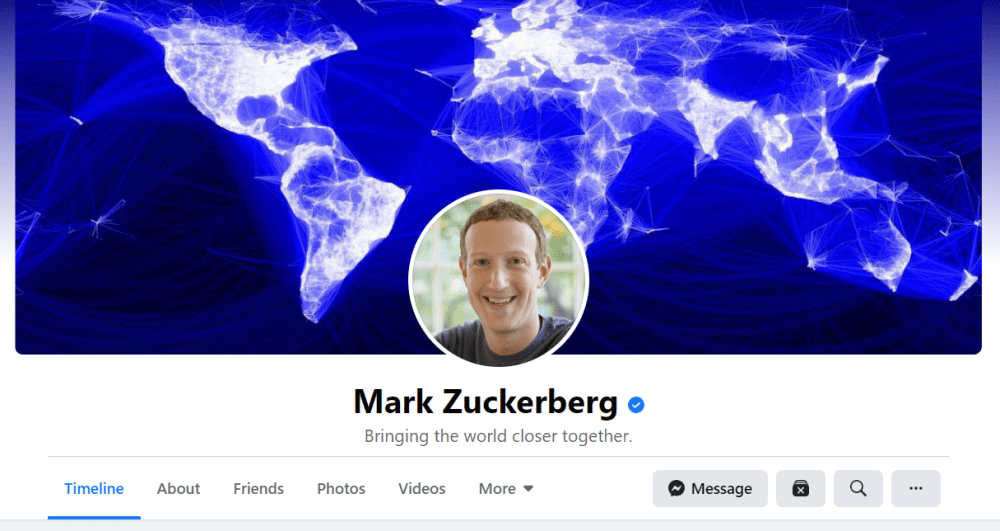 As you might have guessed it, #1 on Facebook is Mark Zuckerberg, the founder of Facebook. He founded Facebook on February 4, 2004, together with a few Harvard classmates, and he was the first one to create an official Facebook profile with ID no. 4.
The first three profiles were tests made by Zuckerberg and no longer exist, so the first account on Facebook is no longer there, but Zuckerberg's is definitely the oldest Facebook account.
Although Zuckerberg was accused by Cameron and Tyler Winklevoss for stealing their idea, and there seems to be some truth about those allegations — because where there is smoke, there is fire, in most cases — he was never ruled against and the parties eventually reached a settlement.
Though he initially agreed to work on the Winklevosses and Divya Narendra's project, Harvard Connection, Mark then purposefully decided to string them along while he was working on a similar project of his own called The Facebook at the time, delaying the launch of their website so that he could launch his project first.
The owners of Harvard Connection, which was later turned into ConnectU, eventually received a settlement of $65 million from Facebook.
Now does that pay for that supposedly stolen idea? Maybe.
Would Facebook have become what it is today without Zuckerberg behind the wheel? Probably not.
Does that excuse his less than orthodox methods? I'll let you decide.
But the fact of the matter is that he has transformed Facebook into an empire and is currently its chairman, CEO, and controlling shareholder.
2. Chris Hughes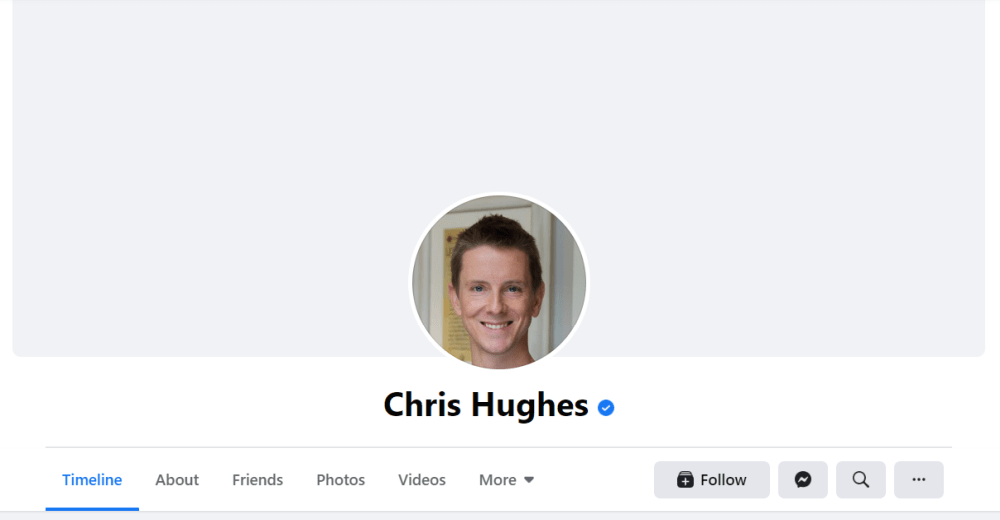 Chris Hughes is one of the co-founders of Facebook and the owner of profile ID no. 5.
Known as "the Empath" among Facebook insiders, he was the main creative force behind many of Facebook's popular features, trying to figure out ways that would make it easier and more fun for people to connect. He was mainly in charge of making product suggestions, beta testing, and became the company's go-to spokesperson and customer service representative.
In 2007, Hughes left Facebook to volunteer for Barack Obama's 2008 presidential campaign, playing a key role in its success.
Chris went on to other projects, and of 2019, he is the co-chair of the Economic Security Project, a company that fights to bring economic stability to all Americans. As he says in his book Fair Shot: Rethinking Inequality and How We Earn, making money so rapidly from Facebook has made him realize how privileged he is and how unfair his position is to the millions of Americans living below the poverty line. So he's trying to give back.
Essentially, his proposal is to take from the rich and give to the poor. In fact, he is so against the monopoly of money and power that he is even committed to breaking up Facebook, the same company that made him rich to begin with. Chris believes that the company is so big and powerful that it threatens our democracy. Nobody should be allowed to have that level of power, in his opinion.
"America was built on the idea that power should not be concentrated in any one person, because we are all fallible. That's why the founders created a system of checks and balances. They didn't need to foresee the rise of Facebook to understand the threat that gargantuan companies would pose to democracy.", Hughes said.
And he is actually taking measures to end Facebook as we know it. The Economic Security Project invested $10 million in an Anti-Monopoly Fund that will go to think tanks, researchers, and activists working on these issues.
3. Dustin Moskovitz
Dustin Moskovitz was one of Mark Zuckerberg's roommates and is one of the Facebook co-founders as well. Unsurprisingly, he is also the owner of ID no. 6.
He is now the CEO of Asana, a work-management platform that he co-founded in 2008 when he left Facebook. He also co-founded the philanthropic organization Good Ventures with his wife (then girlfriend) Cari Tuna in 2011.
Good Ventures then partnered with GiveWell, a charity assessment organization, which eventually led to the birth of the Open Philanthropy Project, a research and grantmaking foundation whose main objective is to figure out how to use large sums of money to do the most good in the world.
Dustin and Cari also signed the Giving Pledge, a campaign founded by Bill Gates and Warren Buffett to encourage wealthy people to donate a large part of their fortune to philanthropic causes. They are the youngest couple on the list.
4. Arie Hasit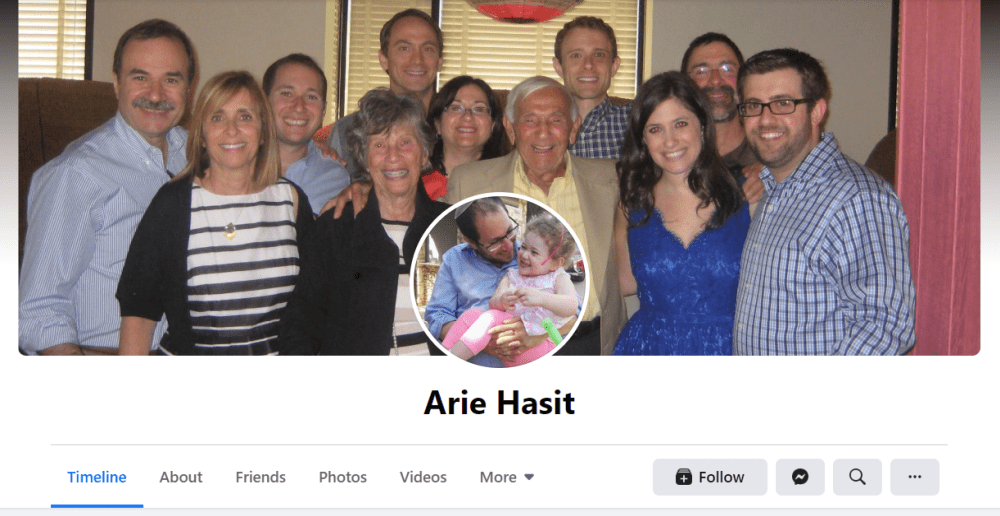 Arie Hasit, with Facebook profile no. 7, was the first non-founder to have a Facebook account. Although he was the founders' roommate and friend, Arie was not included in the project as he had no interest in computer science.
Besides, Arie had his own projects. He was busy writing for the Harvard Political Review and he was the leader of a Jewish prayer community on campus.
Today, Arie Hasit is a rabbi in Israel.
5. Andrew McCollum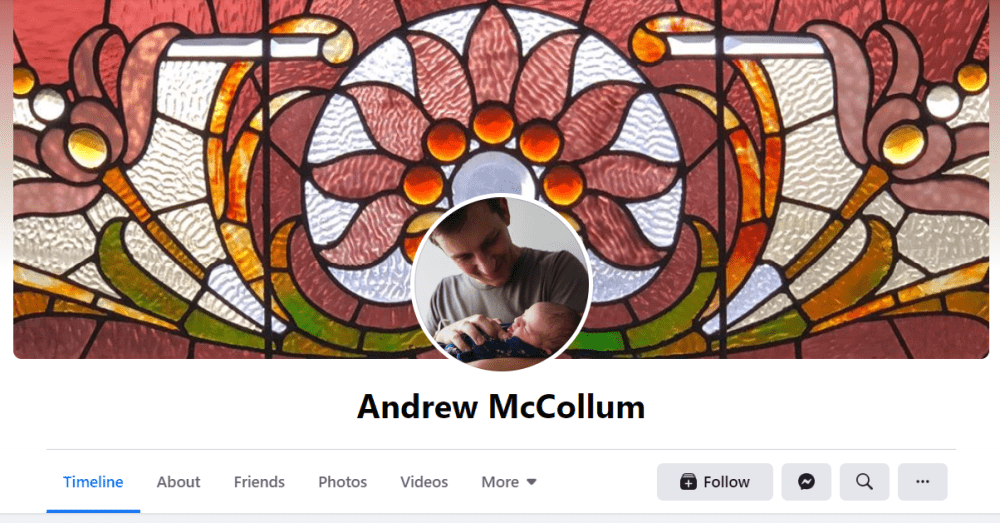 Though Andrew McCollum is not listed as one of Facebook's co-founders, he was definitely one of the first members of the team. Even if he is at number 5 on this list, Andrew actually owns profile ID no. 26, since IDs 8 to 25 no longer exist.
Like many of the initial Facebook members, Andrew didn't have a specific job title and worked on what was needed, but he started as the company's graphic designer and is responsible for Facebook's first logo, which was actually the pixelated face of Al Pacino: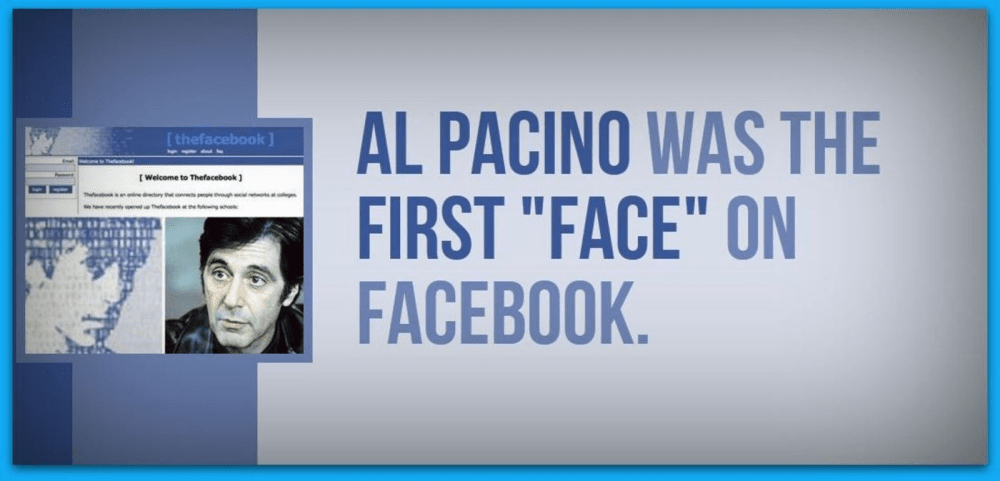 Andrew worked at Facebook until September 2007 and is currently the CEO at Philo, an internet television company that, similarly to Facebook, also has its roots at Harvard.
6. Colin Kelly
ID no. 27 belongs to another Harvard student, Colin Kelly. Colin was a physics research assistant at Harvard and graduated in 2005 with a Bachelor of Arts degree in History of Science, and a J.D. in law from Columbia University School of Law in 2008.
Colin currently lives in New York and is a partner at Fried Frank. He is best known for his civil rights case of Windsor v. the United States, where the State was being accused of having discriminated against homosexual couples when claiming the federal estate tax exemption.
7. Mark Kaganovich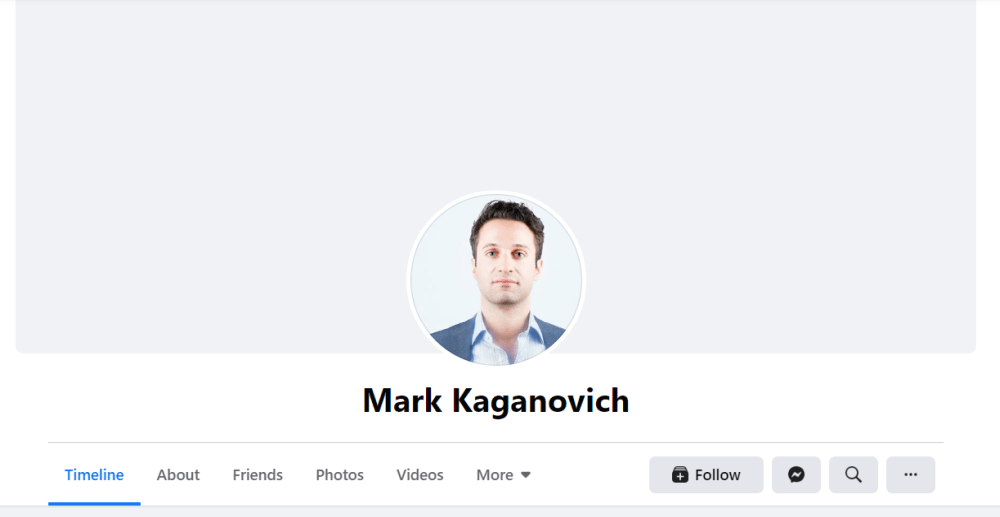 Mark Kaganovich, with profile ID no. 28, graduated from Harvard with a Bachelor of Arts degree in Biochemistry and Computer Science in 2006, and got his PhD in Genetics – computational biology – from Stanford University in 2015.
Kaganovich hung out with Zuckerberg and took the same math classes and he remembers Zuckerberg insisting he put up his profile picture, which he wasn't in a hurry to do.
After graduating from Harvard, Mark Kaganovich became a research assistant at Weizmann Institute, where he built Labmeeting, a social network and document manager for life science researchers.
Since 2013, he's been working at SolveBio, which he helped co-found and is currently the CEO of.
8. Andrei Boros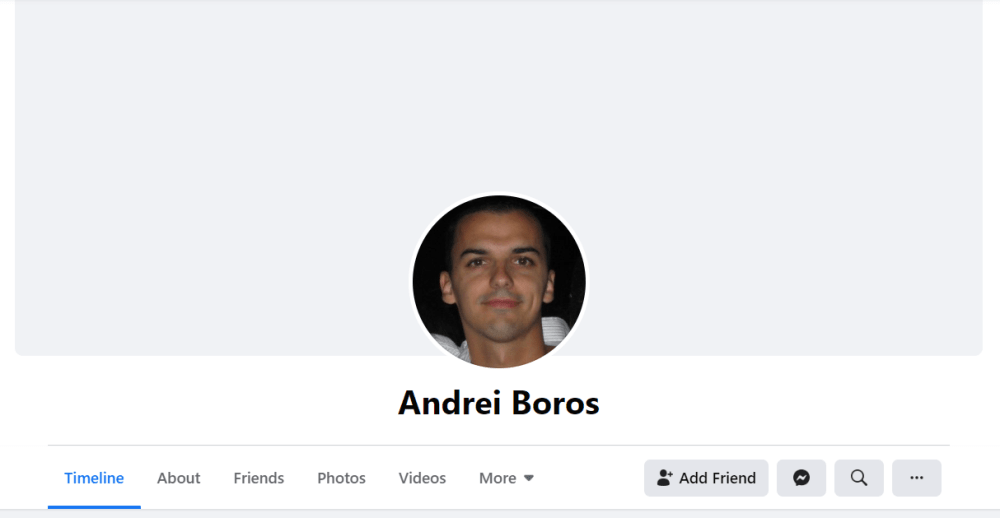 ID no. 29 belongs to Andrei Boros, who graduated Harvard in 2006 with a Bachelor of Arts degree in Economics and went on to conquer the financial world.
Andrei worked as a trader at JP Morgan Chase, Vicis Capital and CapeView Capital, and is currently a Portfolio Manager at Capstone Investment Advisors in London.
9. Manuel Antonio Aguilar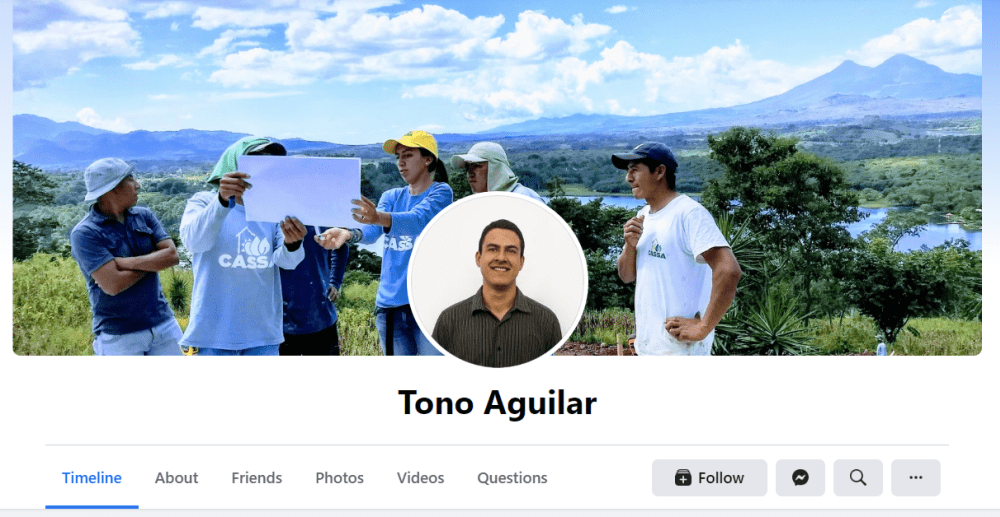 Manuel Antonio Aguilar, with profile ID no. 30, was Mark Kaganovich's roommate and went on to co-found a handful of startups based around his ideal of helping the poor in Guatemala.
He is currently the president of CASSA, a construction company that provides construction solutions that aim to be both affordable and personalized.
10. Zach Bercu
And in our final spot, with profile ID no. 31, sits Zach Bercu, who went to Harvard and graduated magna cum laude in 2004 with a Bachelor of Arts degree in Psychology. He then continued his studies in medicine at Emory University and is currently a Clinical Site Director at Emory University Hospital.
Zach found out about Facebook through his fraternity, Alpha Epsilon Pi, which Zuckerberg was also a member of.
And that ends our top ten of people who've created the first Facebook accounts, as we know it today.
There may have been other accounts that were deleted and there were also instances where Facebook was hacked and some of the engineers, who were later hired at Facebook, snagged some of the first Facebook IDs for themselves.
That's what explains Chris Putman, Marcel Laverdet and Soleio Cuervo owning some of the first IDs, even though they weren't among the first users to sign up on Facebook.
How about you? When did you sign up for Facebook, do you remember what year it was? And isn't it amazing how it managed to become such a big part of people's lives in such a short amount of time?
See also: Who has the most followers on Instagram?