Brands may face a communication crisis at least once in their history. The worst-case scenario might happen when anyone is expecting the least. But what about a global crisis, almost like a dystopian scenario in which is nobody's fault, but everyone's suffering?
Well, it happens as you're reading this article. The coronavirus pandemic is here, and it managed to shake our worlds, to disrupt normal life. It forced brands around the globe to change not only the way they are doing business but their communication strategies.
The activity might be on hold or slowed down for a few weeks, but this doesn't mean brands will stop communicating during this period. On the contrary, the angle has been shifted and has arisen the possibility to raise engagement and to build stronger communities.
This is the time when everyone is practicing social distancing, so showing empathy towards communities, individuals, or peers from within the companies has become the new norm.
If you're a digital marketer in charge of your company's communication and you want to know how COVID-19 changed social media strategies, we're here to help you give an insight into the new strategies, approaches, and trends during the age of coronavirus.
Let's dive into the subject!
How COVID-19 Changed Social Media
People are more willing to help
All across the media channels, people and brands alike are willing to share their expertise and their time offering pieces of advice, resources, and hosting conferences on topics in their field. It's part of a movement to help others better use their time.
Here are a few examples:
There are a lot of posts in Facebook groups, LinkedIn groups where people are trying to help by offering free consulting, free courses, pieces of advice. Mari Smith is one good example here: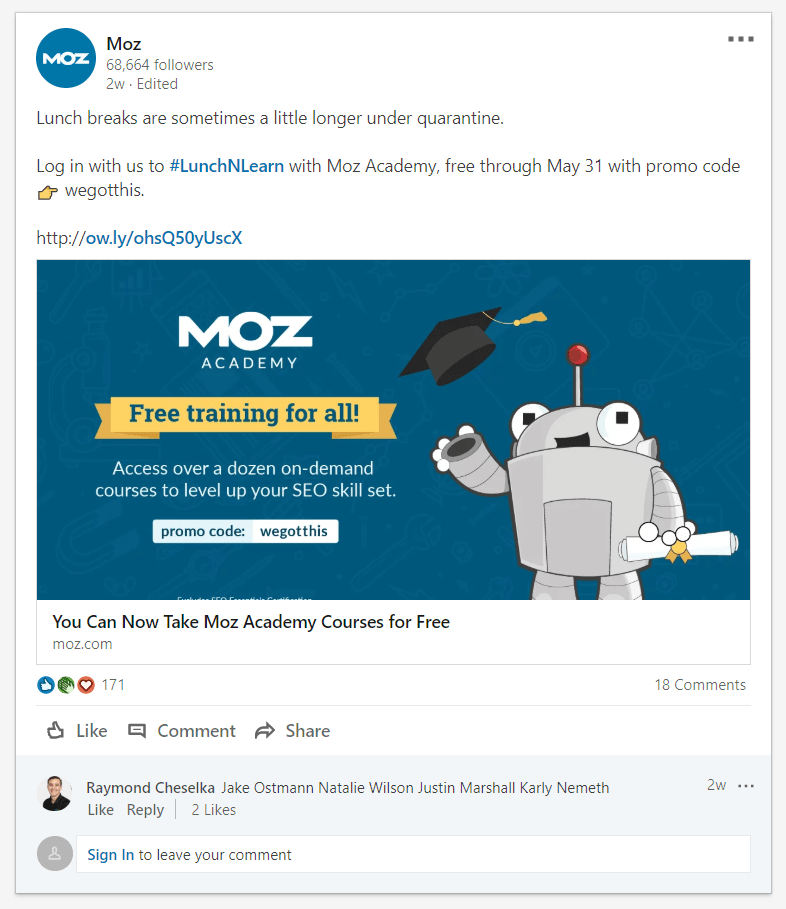 In Moz's case, they are granting free training and access over multiple on-demand courses to help every marketer out there shape up his/her SEO skill set.
For photography aficionados, Nikon offers free access until 30 April to its online courses.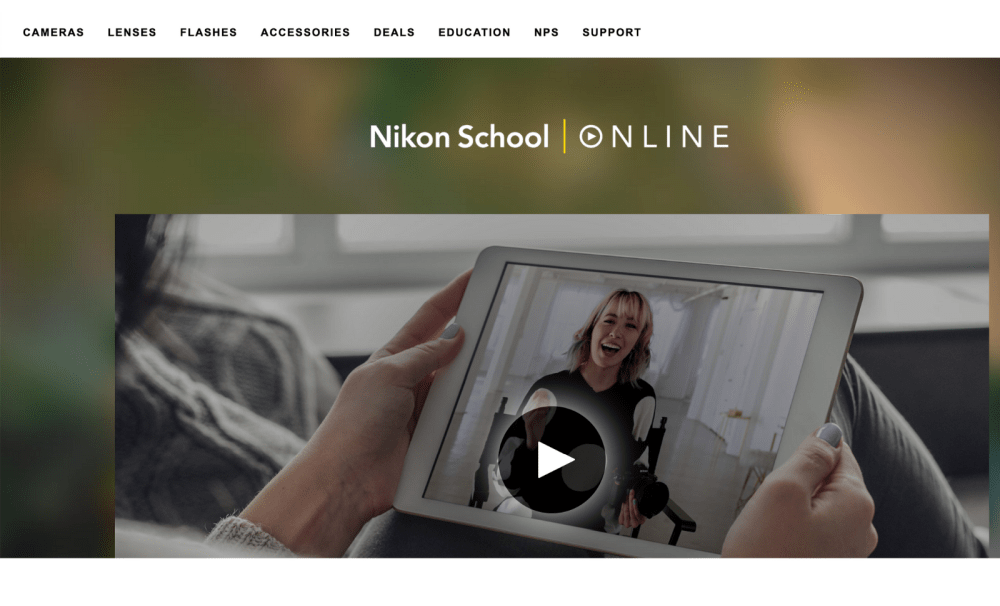 If you're trying to create killer social media strategies and to have access to great insights for all your platforms, Socialinisder is offering free consulting these days, so keep an eye on what they have to offer.
People are trying to help on LinkedIn by promoting each other's businesses. Under the hashtag #ShowUcare, everyone tries to share what they admire online. It's a positive movement that helps create communities and inspire people.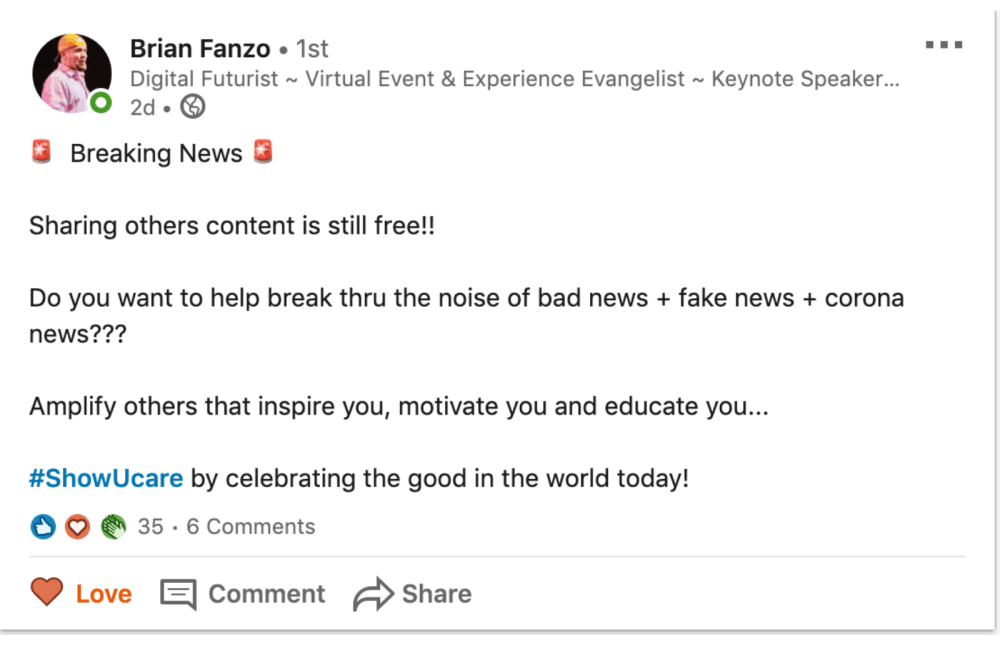 The trends are accelerating and brands are adapting to the new needs
The fact that the coronavirus hit with such intense force doesn't mean all the activities are on hold, but they are moving online. It's practically a relocation of both efforts and money.
The companies have drifted their meeting online on Microsoft's Team or newly emerged internet star ZOOM. Practically, COVID-19 has accelerated trends and digitalized activities that seemed only to be done in offices or administrative buildings.
The news and our social media feeds are full of these kinds of stories. As many retailers have closed their stores, they are investing more in online advertising. This is the case of Sephora.
Other companies, such as delivery services, see a massive surge in their businesses.
For example, UberEats encourages people to order the meals they want from local businesses. Great move, Uber Eats! The small restaurants are the ones who are facing the most significant challenges nowadays.
The need for reliable information has increased even more
When people are confronting, particularly dangerous situations, they want to have access to credible information.
So if you're in the HoReCa industry or maybe in the aviation one, be honest to your customers, tell them the situation as it is, and if you're in the position to reimburse the money they have already paid it's excellent, but if you can't afford, reschedule their reservations.
Customers appreciate the openness and the willingness companies are showing to resolve the issues created by the coronavirus all around the globe.
Here's a great example of how Ryanair managed to explain to its customers what's their approach – safety before everything else:
They even announced what are their open routes for emergencies:
Another major international company that has been majorly hit by this crisis it's Booking. Its communication team wanted to make sure customers are finding the right solutions after the crisis is gone. Just take a look at their approach:
Brands stopped normal production
They say sharing is caring. And this is precisely what some major international brands did to help countries in the battle with coronavirus.
The press coverage they got was pretty high. Brands lined up to donate medical supplies or equipment to their headquarters countries. It looks like in tough times; they understand it's their moral obligation to help others less fortunate. Or maybe it's their way to pay back to the societies that helped them build their businesses.
Kering, the owner of brands such as Gucci, Saint Laurent, Bottega Veneta, Balenciaga, Alexander McQueen provided the French health service with 3 million surgical masks but has made a financial donation to the Institut Pasteur to support its research into COVID-19 and other vital donations to the four major foundation hospitals in Lombardy, Veneto, Tuscany, and Lazio.
Inditex, one of the world's largest retailers who own nearly half its stores around the globe, said it wants to convert part of its textile manufacturing capacity in Spain to produce hospital gowns. Spain is the second most hit country in Europea by COVID-19. The group already donated around 400.000 protection masks.
When Louis Vuitton owner LVMH decided to use its factories to produce hand sanitizer instead of perfumes, it made headlines all over the world. Hospitals and people were in desperate need to find these products, but they weren't simply available on the market. This is when LVMH stepped in. "LVMH will continue to honor this commitment for as long as necessary, in connection with the French health authorities," the company said.
All these initiatives were very well received by people all around the globe because everyone saw the scarcity both people and governments are facing when trying to buy basic protection against the infectious virus.
The beginning of COVID-19 on social media
We see that COVID-19 has taken over the public agenda over the past two months. Firstly, it was about China, then about the rest of the world. The pandemic came in waves and is expected to affect many other countries. There are good and there are bad examples of managing this health and economic crisis. Whereas in China authorities were late to admit that the disease was very deadly and infectious, the South Korean government reacted quickly and adequately.
Social distancing also received important press coverage. The main messages were about avoiding going out, keeping a safe distance from other people, wearing masks and protective gloves, caring for old people and giving them supplies, but also ordering online and avoiding contact with the courier.
How much did brands communicate about this? Did they understand that they have a role in stopping the spread of both viruses?
Well, according to Socialinsider's study, they communicated a lot and they did it pretty early on.
According to the same study, most brands center communication around social distancing, as you can see from the graphic below.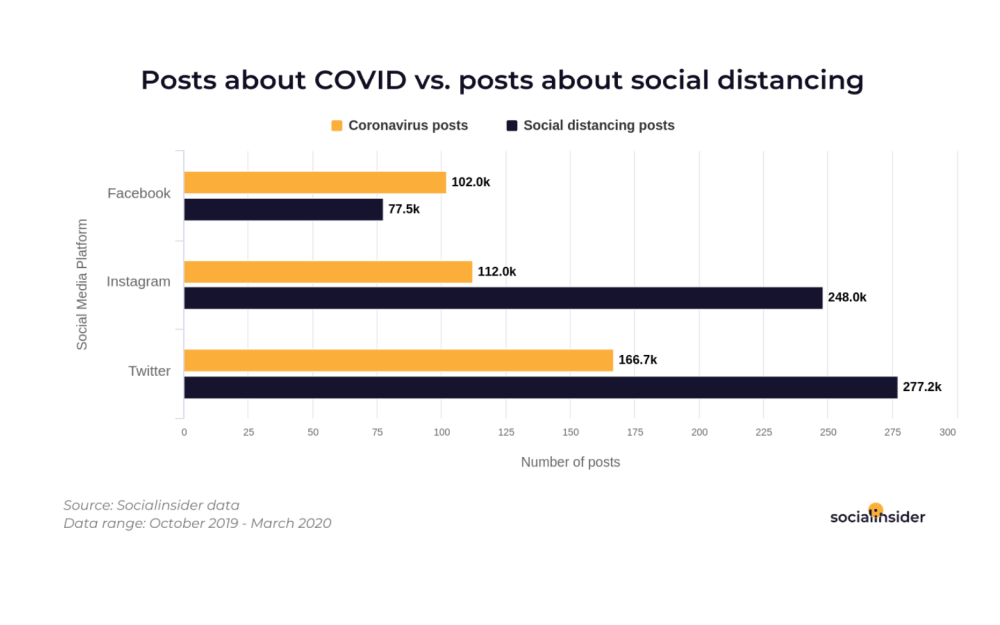 Twitter was the favored platform to share news about this topic and to spark conversations.
The good news is that brands understood the need to communicate with their audience to help avoid unnecessary panic.
Conclusion
During hard times like the one we're living into, profitability is not seen by many as a critical marketing element. Advertising might be tricky when everyone is thinking about safety and about caring for loved ones, especially after the elderly.
This is the reason why showing support and empathy for others or even for other businesses will help companies flourish even more after the crisis. Inspiration can come from many places, and you can create your version of communication strategy by having a look at what other brands did.
See also: How do you balance working from home?