Just over a decade ago, social media marketing wasn't even a career choice. Today, it's one of the most in-demand marketing skill sets. According to LinkedIn, social media marketing is among the top 20 skills for 2019 and the demand for competent social media marketers will soar in the coming years.

However, the role of a social media marketer is much broader today than a few years ago. There are more platforms, new challenges, and greater risks for businesses with a social media presence.

As a social media professional, if you have the right skills to handle these challenges, you can become an asset for your organization and stand out among your peers.

Here are some of the key skills you need to master this year.

6 Key Skills Every Social Media Marketer Needs To Master
1. Identifying Fake News and Battling Propaganda
Fake news is among the biggest challenges facing social media marketers. The rise of unverified and fake propaganda news has not only affected politicians and celebrities. It has also caused major losses to companies like Walmart, Amazon, Wendy's and so many others.

As a marketer, you need to be prepared to battle fake news about your organization and take preventive measures to counter any propaganda campaigns.

You should have a reputation crisis plan that is well-communicated throughout your organization so that everyone knows how to react in case of a fake news attack.

Don't take this lightly.

If you're not prepared in advance, a negative viral campaign can tarnish the image of your company faster than you can think.
2. Understanding the Sensitivities of Your Target Audience
A successful social media marketing strategy relies on the nature of your content and the level of audience engagement you can drive with it.

Marketers often use cheeky messaging and humorous campaigns to keep their target audience engaged.

However, sometimes a poorly researched campaign can also backfire.

For example, Pepsi launched an ad campaign that showed a voodoo doll of the Portuguese football superstar Cristiano Ronaldo in different painful poses after a string of poor performances by the footballer.
The campaign badly backfired and triggered a protest campaign across South America, specially in Portugal that called for the boycott of Pepsi products.

As a result Pepsi had to publicly apologize.

What's the lesson here?

You must thoroughly research the possible cultural and social repercussions of your messaging. Even a well-intended campaign can backfire if you fail to analyze it from all angles.
3. Learning the Art of Storytelling
Storytelling is at the heart of all social media campaigns.

Seth Godin, the marketing genius so many of us follow, describes marketing as "the art of telling a story that resonates with your audience and then spreads."

If you know how to wrap your messaging into a powerful story, you'll have a great chance of consistently creating impactful viral campaigns.

But storytelling doesn't always have to start with "once upon a time"

In fact, most marketing stories don't even read like stories. They do, however, make the audience imagine scenarios that they can relate with. You can even use quotes and sayings of influential people to get your brand's story across.

Here's a good example from the Instagram account of TheToteProject, a bag manufacturing brand that donates a significant portion of its per unit earnings to different non-profits that are working to reduce sex trafficking and child labor.

Buffer has shared some great social media story templates that you can apply to your social media content.

This one skill can truly elevate you from being just another social media marketer to a marketing genius that every company wants.

4. Applying Data Science To Create More Effective Campaigns
Data Science helps you understand underlying patterns and make sense of information that is not immediately visible.

It is one of the fastest growing fields in the technology industry and has revolutionized the way brands analyze their businesses.

Using data science, social media marketers can analyze conversation trends across various online platforms to enrich their brand listening and understand how their audience is reacting to their content.

Most importantly, it can help you measure the impact and the ROI of your social campaigns, which is a major problem for many marketers


As a social media marketer, even a basic understanding of data science can add a lot of weight to your profile and open new opportunities for you. Recently, even leading academic institutions like Maryville University have introduced complete online degree programs to help marketers understand this emerging field.

5. Mastering Visual Content Creation for Different Social Platforms
All social networks are primarily visual platforms. The most effective social media campaigns are often the ones with the most intelligently created visuals.

A study suggests that 54% of consumers actually want their favorite brands to publish more video content on social media.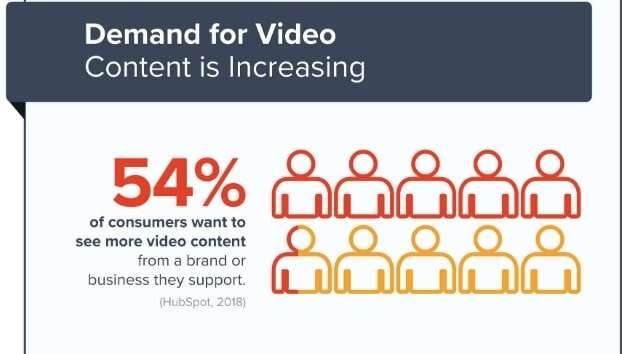 But since every platform is different, the kind of visuals that work on them also vastly differ from each other.

For example, lengthy entertainment content is mostly suited to either YouTube or Facebook and works better for B2C audiences

But if you post the same on LinkedIn, for example, it won't work as well because of the nature of the audience on that platform. For B2B companies something like a whiteboard animation video would make more sense on LinkedIn

Matching the nature of your visual content with the right platforms is a key skill that you need to master this year.

6. Integrating Social Media and Content Marketing Strategies
Social media marketing is incomplete without an effective and integrated content marketing strategy. In fact, a recent study by Conductor listed social media among the top skills for all B2B SEO and content marketing roles.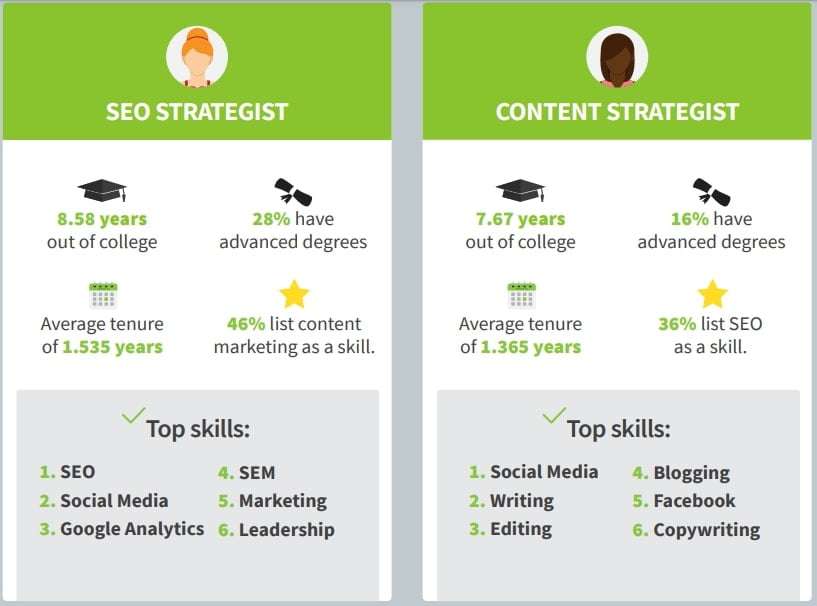 For an integrated content marketing and social media strategy, you must start a blog that interlinks the key interests of your social media audience.

You have to use the insights gathered through your social media accounts to find content ideas that'll potentially do well with your audience. Use social media as a listening tool to understand the problems of your audience and solve them with your content marketing strategy. And finally, learn how to manage social media with the best social media tool, find out what worked and what did not, and in what cases you can apply certain strategies.

The boundaries between the roles of a social media marketer and a content marketer have blurred over the years, and the pattern is likely to continue which is why you need to develop this skill as well.

Wrapping Up
Social media marketing has evolved considerably over the years. To compete with the best brands, social media marketers now need to expand their horizon and acquire skills that turn them into complete marketing solutions instead of platform specialists. If you can develop the skills I've listed in this post, you'll become a hot cake for any forward-looking organization.
See also: 5 Winning Social Media Strategies From Master Marketers