When you 'do' Instagram, you just got to tag your friends. That's a norm, right?
As you know, Instagram can be really powerful (in terms of traffic generation) when you are able to tag the right audience. Plus, it is an awesome way to create engagement as well.
Instagram is a fast moving social media platform and it can get really time-consuming, especially when you need to browse through dozens or hundreds of Instagram images.
So, this topic is all about how to see your tagged photos on Instagram. Of course, I added some quick must-do tips if you are a victim of constantly photo tagging on Instagram at the end of this post.
If you like this post, don't forget to share with your friends and family!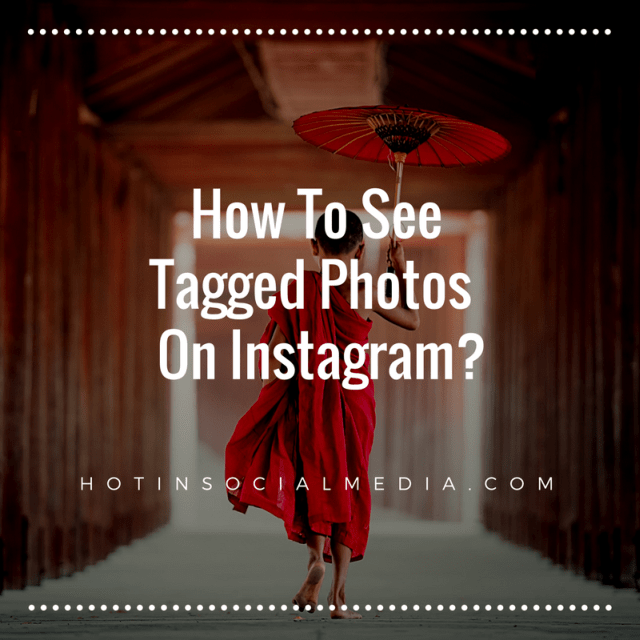 How To See Tagged Photos On Instagram?
Step 1
Click on the Profile button as seen below. If you are wondering, it is the button on the right that shaped of a person.
Step 2
You will now reach your profile page. The next step is to click on the tag button (the right button below your bio).
Step 3
Click on the button and you will see all the photos you had been tagged in. Here, you will see all the photos and all the tags you had done in the past.
Additional Instagram information
1. Managing your tagged photos
Do you know that you can and should control the way photos that you are tagged on? For example, you can easily turn on and off for the automatic display of photos tagged.
This way, you can easily control it and ensure that you are not a victim of being constantly tagged.
2. Consider saying "No"
Saying "No" to being tagged can be a good thing. I know a few friends of mine who actually loves tagging everyone in the photo they upload.
Trust me, it is really annoying! Therefore, there are times where you should say "No" as it is going to save a lot of effort and energy in the future.
3. Be polite is the way
No matter how annoying the person is spamming the tagging, it is always important to be polite to ask them to stop tagging you in the photos.
For example, the first step is to message them and to politely ask them to remove you from all current and future photo tagging.
And if that doesn't work, consider blocking them permanently and reporting them to Instagram.
See also: How To Untag Yourself From An Instagram Comment?