Instagram hashtags are something we hear about a lot in the field of social media marketing.
But why are they so important? And how can you best utilize them to make your Instagram account as successful as possible?
We've got the answers to these popular questions, and we're going to take you through all of the info that you need in our ultimate guide to Instagram hashtags for 2023.
So, what are we waiting for? Let's get started!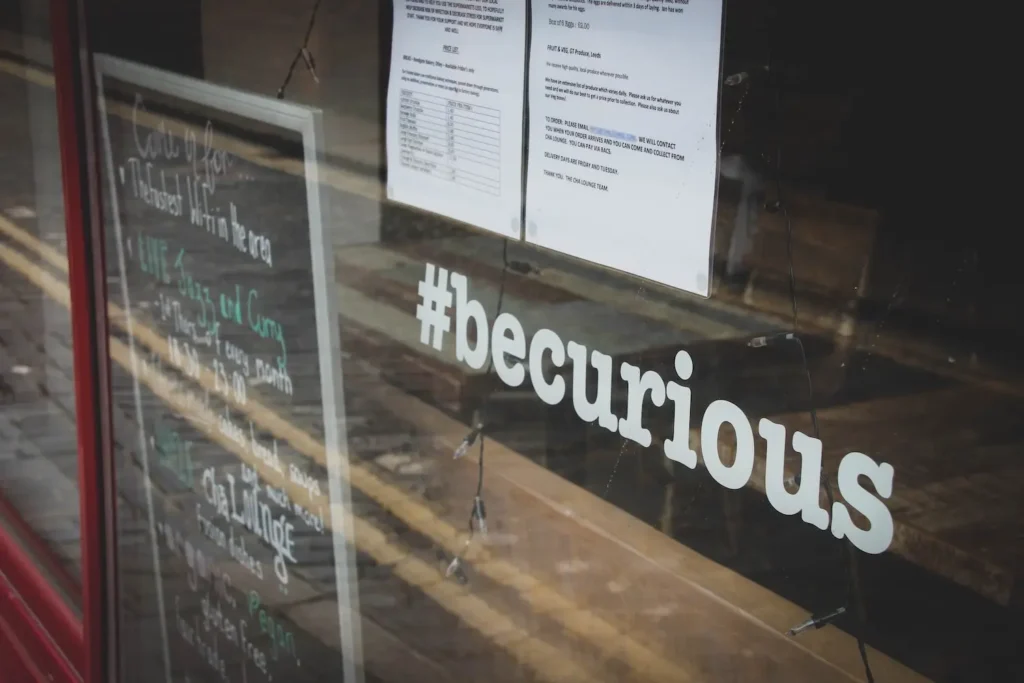 The Ultimate Guide To Instagram Hashtags for 2023
How Hashtags Work On Instagram
First things first…How do hashtags even work?
The reason that there's such an emphasis on properly using hashtags is that they're one of the key tools that the Instagram algorithm uses to connect audiences with posts that they're likely to enjoy.
For example, if a particular user tends to interact with posts that are in the fashion and beauty genre, Instagram will be more likely to promote such posts to this user. So, if your post includes hashtags like #MakeUpTutorial, #FallOutfitInspo, or #AmazonBeautyHacks…Instagram would be more likely to connect you with this user who enjoys fashion and beauty posts.
Users can also use the search feature on Instagram to look up particular hashtags that interest them. This is why it's important for you to include hashtags on your posts that accurately depict the genre of your content. It's good to be accurate but not too specific so that your target audience can easily be connected with your content.
Top 10 Instagram Hashtags
#Love
#InstaGood
#PhotoOfTheDay
#Fasion
#Trending
#ExplorePage
#Viral
#TBT
#PicOfTheDay
#InstaDaily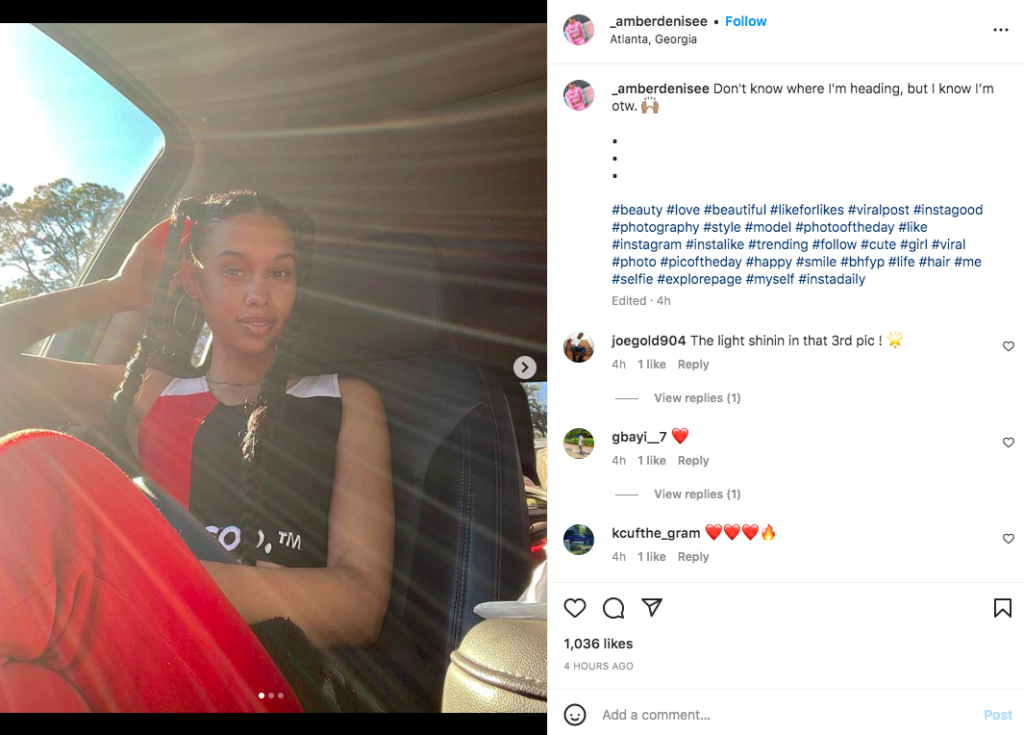 4 Advanced Hashtag Strategies For 2023
Now that we've covered the reasons why you should incorporate hashtags into your social media strategy let's take a look at some best practices that you should keep in mind while hashtagging.
1. Use Branded Hashtags
One common digital marketing tactic that lots of brands use on their social media pages is to create a hashtag specific to their brand. In order to do this, you can try coming up with a catchy phrase or slogan that includes your brand name and isn't too long.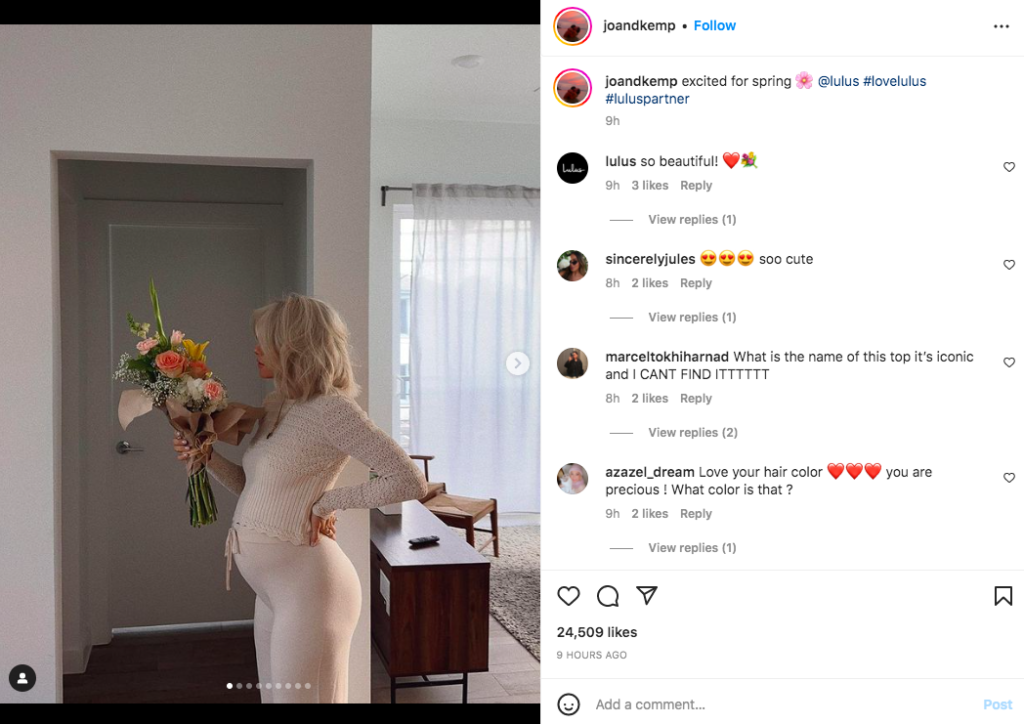 Once you've developed a catchy branded hashtag that'll be easy to use and remember, make sure to include it in a big portion of your content. You'll want your audience to become familiar with this hashtag, which can be used to organize all of your content in one place if people search for the branded hashtag.
Additionally, if you host a contest or invite your followers to develop any kind of user-generated content (or UGC), you can encourage them to include your branded hashtag in those posts, which will expand the use of that hashtag and help your account to grow as well.
---
2. Try An Instagram Hashtag Generator
If you're drawing a blank on what hashtags to use on your posts, you can always try a hashtag generator, which will do much of the work for you.
There are lots of different generators out there, and each one is a little different. However, the main premise is that you enter a keyword and the generator develops recommended hashtags for you to use.
But how to find the best Instagram hashtag generator? 
Do your research, try out some options, and find what works best for you!

---
3. Apply Hashtags In Captions, Comments And Bio
You can use hashtags in various aspects of Instagram beyond just including them in your original posts! While you can (and should) include Instagram hashtags in your captions, we also recommend experimenting with adding them to the comments that you leave on other users' posts and including them when you respond to comments on your own posts!
Additionally, you can get creative with your hashtags by adding them to your Story posts or including them in your Instagram bio. Having a hashtag or two in your bio gives potential followers an idea of what your content is all about. If you have a branded hashtag, your bio is an ideal spot to use it!
---
4. Track Hashtag Performance
If your Instagram account is listed as a business, you'll have access to a wide range of insights and analytics about your account. Instagram generates these for you, and they can help you to optimize your posts on the app.
With the analytics provided by Instagram, you can track the performance of each of your posts, which allows you to gauge how successful each one is. This is a great way to experiment with different hashtags; you'll be able to compare the level of success that they bring to your posts, and you can then determine which ones are worth keeping in your rotation for future use.
Common Mistakes To Avoid
Keeping in mind the "do-s," let's cover the "do not-s" when it comes to Instagram hashtags.
---
Avoid Banned Hashtags
There are some hashtags that Instagram has banned from the app. There are various reasons that hashtags get banned, but the important thing is that you should do some quick research before publishing your posts to ensure that you have not utilized any banned hashtags.
If you use a banned hashtag on a post, your post may get taken down, or Instagram might block it from being seen by a majority of users on the app. There's a small percentage of hashtags that have been banned, so this is not an issue that you are especially likely to run into, but it's something important to keep in mind – hashtags are supposed to help your growth, not hinder it, so it's good to be careful.
---
Be Informed Of Hashtag Limits Per Post
Another Instagram rule that you should be conscious of is the hashtag limit. Right now, a single post cannot have more than 30 hashtags, according to the Instagram guidelines.
However, we recommend that you don't approach that limit. Including too many hashtags in your post isn't a great look. Typically, it's a good idea to stick with a smaller amount of hashtags that are going to be notably effective rather than using a high volume of hashtags that are more generic or loosely related to your content.
---
Avoid Hashtag Spam
The idea of "hashtag spam" is similar to what we just discussed. Using a large number of hashtags on one Instagram post is known to look spammy, and it tends to turn users away. People are likely to take your posts less seriously if they include a long string of hashtags that either seems random or appear to be very slightly modified variations of the same thing.
So, as we said before, it's a better idea to carefully select some hashtags that are related to the specific post that you're creating. Don't slim it down too much – using too few hashtags won't get you very far, either. But if you stick to a middle ground, you're likely to see notable success from using Instagram hashtags.
Wrapping It Up
So there you have it – our guide to Instagram hashtags in 2023.
There was a lot of information to take in here, but don't get overwhelmed. Using hashtags is a process of trial and error that takes patience and experimentation.
So, try using a hashtag generator, developing a branded hashtag, and experimenting to find the perfect amount of hashtags to use on your account. Every account is different, and every audience responds to things differently.
Take the time to figure out your perfect formula for Instagram hashtags, and then watch your account boom!
See also: What is the latest trend on Instagram?