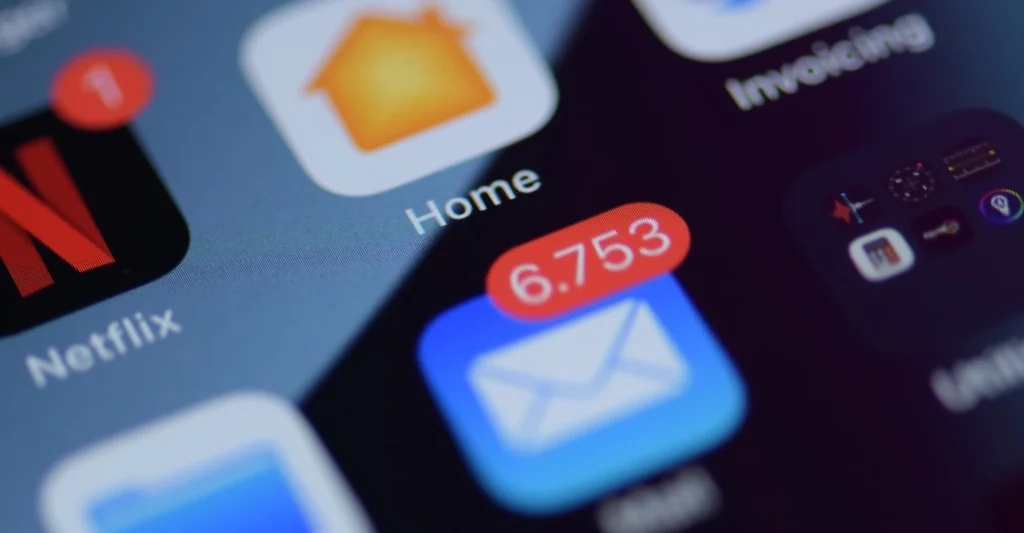 Email marketing is still widely used and doesn't plan to vanish any time soon. One of the reasons is potentially high ROI, with some executives claiming it delivers the highest results compared to other marketing channels.
What Is a Good Email?
Here are five tips for writing efficient emails:
Think through your subject line. It especially matters if you are cold-emailing someone. Make it comprehensive and engaging to increase open rates.
Be concise and to the topic. If it's a business email, don't go off the topic unless you are emailing close colleagues. Otherwise, you risk being misunderstood or lose the connection.
Propose alternative contact details. For example, phone details, where a toll-free number is lucrative for a client (the holder covers the fees), and a vanity phone number is easy to remember.
Be kind and thankful. Not everyone perceives your emails in the same manner. To avoid misunderstandings and possible mistakes, ensure your tone is kind and thankful. It also helps you build a rapport and trust.
Adjust the style according to your recipient. Otherwise, you risk sending formal emails to friends and vice versa, which may undermine your reputation. Also, avoid hedging to improve your style.
The more recipients you have, the harder it is to send emails and write a proper one. According to Bloomberg, Amazon is investing heavily in email marketing to boost sales. Can you imagine if they were doing everything manually? Email automation tools give them the freedom to focus on strategies instead.
7 Best Email Automation Tools in 2023
With so many options out there, which one should you choose? This will ultimately depend on your budget and needs. But to help get your search started, here are a few that caught our eyes:
1. ConvertKit
2. ActiveCampaign
3. GetResponse
4. Moosend
5. Hubspot
6. Sendinblue
7. Omnisend
1. ConvertKit
| | |
| --- | --- |
| Pros | Cons |
| Great for creators | Some businesses may find the tool too simplistic. |
| Rules are easy to understand | Too broad if you are looking for a niche. |
| No setup fees | No free trial |
| Budget-friendly | No premium consulting |
| Easy to use | No freemium version |
This content creator's dream caters not only to that market; it is also flexible enough to be used in a variety of ways, such as by podcasters and coaches. Also, ConvertKit has an easy-to-use dashboard that makes it straightforward for anybody to use it.
You can connect the actions, conditions, triggers, and events that best fit what you want to accomplish. The simplicity comes from not needing an entire email workflow. All you have to do is set up your trigger and choose what you want to happen after that.
The software lets you customize your landing page and email design so you can have an online platform to sell on. It also meshes well with other third-party software such as Squarespace, Shopify, and Teachable.
Key Features
Visual Automation
Integration
Sponsor Network
Commerce
Deliverability
---
2. ActiveCampaign
| | |
| --- | --- |
| Pros | Cons |
| Inexpensive | Can't copy an email to send it to several recipients |
| Easy to use | Can't upload files directly to the email |
| Many features | Sometimes buggy |
| Free trial | Live chat is an add-on |
| Machine learning helps to improve marketing results | Can be time-consuming if it's your first time using email automation |
This program brings you the entire customer package. It comes with a CRM system and an automation platform, so you don't have to worry about whether to get one or the other. Its advanced features are state-of-the-art in the industry, and it's coupled with functions that can be fully personalized.
It allows unlimited email sending with many templates for automation that your customers are sure never to get bored of. The tool comes with event and site tracking, so you're never out of touch with what's happening around you and remain in the loop.
One amazing function that this particular tool offers is conditional content which allows you to show particular content to recipients who have met the criteria. An example would be the purchase of a certain product allowing you to recommend other ones to them.
Key Features
Lead Scoring
Win Probability
Marketing Automation
SMTP Email
Woo Commerce
---
3. GetResponse
| | |
| --- | --- |
| Pros | Cons |
| Strong automation | Might be too much for beginners |
| Large segmentation capabilities | No premium consulting |
| Mobile optimization features | Limited to non-integration services |
| Free for up to 500 contacts per month | Webinar recording is limited |
| The basic monthly price is inexpensive | Webinar still needs to be improved to compete with competitors |
Customers want to be the center of your business. They aren't wrong for wanting that, either. This software is all-inclusive and does just that. It focuses on the customer's journey while automating the entire thing.
Customers get to feel like they're the center of the universe while being guided each step of the way. It comes with a conversion funnel as well as a website builder, so you don't have to go shopping for tools.
The best thing about this particular tool is the fact that it also comes with push notifications and communication through SMS. Not only that, the website-building feature allows you to create and manage popups and webinars.
Key Features
Website Building
Live Chat
Auto Responder
Segmentation
Paid Ads
---
4. Moosend
| | |
| --- | --- |
| Pros | Cons |
| Affordably priced | Limited analytic capabilities compared to higher-end products |
| Clean templates mean that the software is easy to use without issues | Slow user interface that may freeze up when using it |
| Backend features allow for fine-tuning your marketing campaigns | Too versatile, might be too advanced for new users |
| Good for tracing your business development firsthand | Needs strong networking across its systems to fully enjoy the features. |
| Useful in promoting new businesses as well-established ones | The free plan has limited support compared to the paid version |
It is known for its top-of-the-industry automation features. This allows you to easily generate transactional emails for your business and get them to your customers at the right time. The drag-and-drop feature helps to make work simple and convenient.
It's great to use with the likes of Salesforce and other CRM platforms. You can track your customers' behaviors and specially tailor ads based on their browsing. Moosend sits at the top as one of the easiest platforms to use and has all the tools you need for your e-commerce initiatives.
This tool offers a segmentation feature that allows you to separate your customers depending on which products they buy or by different characteristics. The pre-made templates are also customizable, allowing you to pick and choose which one works best.
Key Features
Newsletter Editor
CRM Tools
Ecommerce AI
Reporting and Analytics
Custom Reports
---
5. Hubspot
| | |
| --- | --- |
| Pros | Cons |
| Powerful CRM that lets you be ahead in terms of customer service | The cost is very high |
| Free version | Only beneficial if you have a large business |
| Can be run inside WordPress, so you can use it on your website | Sometimes it becomes very complicated to manage |
| Easy to deploy with your current system | Templates can be premium; sometimes, you have to pay for them |
| All contacts are in the same place | Bulk file uploading can sometimes be difficult |
Being one of the high-end tools in the industry means that it can charge more than its competitors, which is why it is so trusted. It boasts the trifecta by bringing email marketing, CRM, and website builders together on its platform.
By doing this, Hubspot allows you to pinpoint exactly which campaign is helping your sales. This allows you to take the best action to either stop the campaign or get more data as to why one campaign is working more than another.
The companies that benefit from this software are high-end businesses with many customers. That's not to say that smaller businesses can't use it. It may take some time to get used to it, but once you figure it out, the sky's the limit.
Key Features
Marketing Hub
Operations Hub
CRM Hub
Hire a Service Provider
Sales Engagement Tools
---
6. Sendinblue
| | |
| --- | --- |
| Pros | Cons |
| The pricing is based on sending volume per month | The cost goes up the more emails you send |
| Pre-built templates help you get started | There are some issues with the company's vetting process and documentation |
| Superb customer service means that you no longer have to wait when things get hairy | Your account will be limited if you have a high bounce rate or unsubscribe rate |
| Great email marketing tool gives you top of the line advantage over competitors | The campaign overview is too cluttered |
| Chat functionality keeps you in touch with your customers | Integration is very limited |
The platform used to be a transactional email marketing service. It has now started offering other tools, such as email automation and SMS marketing campaigns. They are not worried about being the best in the industry because they are uniquely qualified for transactional email.
The platform uses tools that allow companies and marketing teams to send promotional and transactional emails from a single platform. This was all something the company had as its trademark before it was acquired by ActiveCampaign.
The automation sequence that they use is affordable and gives you what you pay for. Still, it lags behind many of its premium competitors, which means it still has a long way to go. Despite that, the tools it offers are widely regarded as some of the best by its users.
Key Features
Transactional Automation
SMS Marketing
WhatsApp Campaign
Facebook Ads
Sign Up Forms
---
7. Omnisend
| | |
| --- | --- |
| Pros | Cons |
| Great UX experience | Difficult to setup |
| Email content template | Some emails go directly to the client's spam folder |
| Great audience segmentation and tagging simplify dividing your customers into different groups | The product picker sometimes has issues that must be solved on the other end |
| Up to 2,000 emails a day using the free plan | Usage is limited based on the plan |
| Integrated SMS automation makes it easy to run SMS marketing | Email scheduling can sometimes be difficult to set up |
It is one of the most affordable automation tools on this list, and it caters mainly to e-commerce. Many companies have a hard time dealing with reporting and deliverability, which is where Omnisend comes in. This software uses the right tools and sends the right message to reach the right audience.
Omnisend shows you how your email marketing is performing on their dashboard. Unlike others where you have to try to find it, it's one of the first things you see when you log in. There are even templates that are developed for the specific platform you're using.
The software comes equipped with an editor that helps the canvas you're using. It makes the canvas simple and easy to work with, unlike some competitors. Being affordable means that veteran marketers might feel underwhelmed with the features and opt to look elsewhere.
Key Features
Web Push Notification
Email Marketing
Segmentation
Audience Sync for Ads
Reports
---
Conclusion
As you see, there are a lot of common features among our choices. This is no coincidence. It's an indication of how necessary these functions are in improving your email marketing processes. But how do you pick the right one? If you're on a tight budget, try out the free version when available! If all else fails, try another strategy, as Harvard Business Review recommends.
Unfortunately, some choices may not be ideal if you work with personal data. They may require that you set your budgetary expectations higher as well. The email automation tools that have been around for a long time tend to be the safest if they offer proof of those facts.
See also: What are some good email signatures?