Over one year ago, Facebook was launching Watch in the USA in order to bring content creators closer to their fans and to make it easier for the users to find videos they might like. We must say that this is an attempt that Facebook is making to dethrone YouTube in what video content is concerned.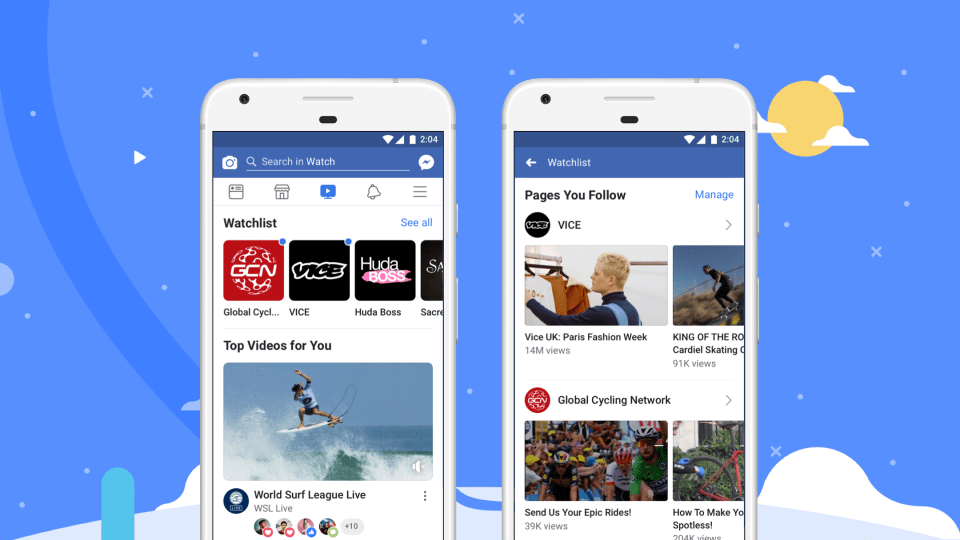 Since its launch, Facebook has made reviews in what Watch is concerned and got feedback from its users in order to create the perfect platform for video watching. The data they have gathered say that in the past year, over 50 million people across the USA have watched at least 1 minute in Facebook Watch and the total number of watches has increased by 14X since the beginning of 2018.

What is Facebook Watch all about?
1. You will have a new playground to discover videos
A personalized Watch feed will give you the possibility of finding videos you are interested in. Whether we talk about sports, news or other topics.

2. Catch up with the ones you admire
Whether we talk about actors, sportsmen or other celebrities you are following on Facebook. That is because, at the top of the Watch Feed, you will see the Pages you follow and a recent collection of videos they shared. You can, at any time, follow or unfollow Pages, depending on what you want to be updated on.

3. Saved videos
Let's say you are at the office and see a longer video you would want to watch, but also have work to do. You can add it to your saved videos tab and it will save in the Watch collection to be seen later on.

4. Shared videos
Plans for the future of Watch include shared videos, like Watch Party, that Facebook has launched this July. This will be a great opportunity for the audience to shape the video and the way the guests interact with them.


But Facebook Watch is not only addressed to the audience, but to the content creators as well. They will have a new way of monetization, as Facebook introduced the Ad Breaks program to the new feature as well. They are also offering new insights, best practices and for tools in Pages for Creators.

Where can you find Facebook Watch?
Unfortunately, not on the desktop at the moment.
But you can find it on iOS and Android phones and tablets under the "More" bookmark in the shortcuts bar. It is also available on Xbox One, Oculus TV, Apple TV, Android TV, Samsung Smart TV and Fire TV.

See also: Facebook Ranking profiles to show their trustworthy