A feature that Skype was missing until now was call recording. Remember when you talked to a beloved one and wanted to have the conversation recorder or when you had a conference call within your company and needed the info to be safely stored without using third-party apps? That is a thing of the past now.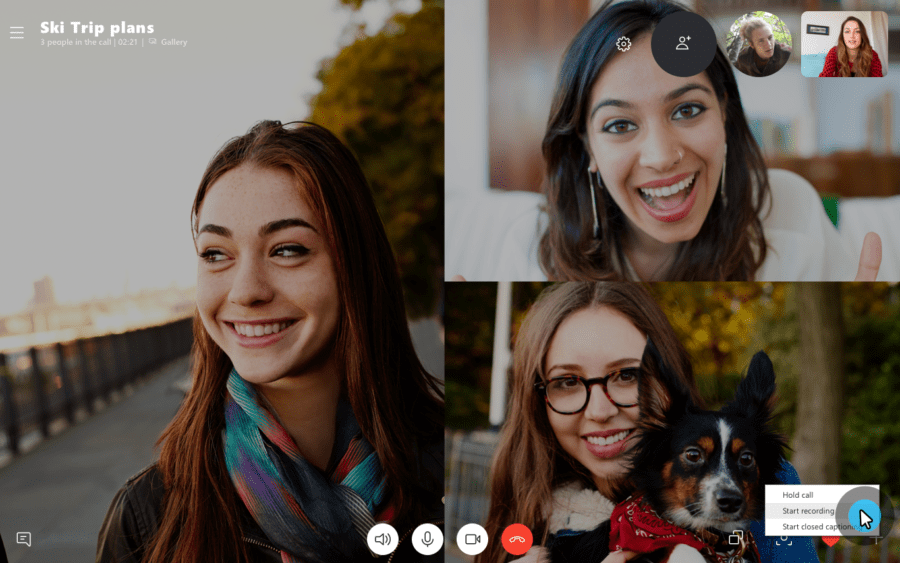 Lately, Skype realized the potential of such a feature and made it available on all the platforms except Windows 10. Don't ask! We don't know why they made this turn.

Let's see how does the new Skype call recording work
First of all, an important part of the feature is that you can record on both desktop and mobile. Platforms are not an impediment. And you can start recording at any time during the call. Maybe you want to skip the introductory part of a meeting where everyone says hello and gives other non-work related information; or if you want to record a specific moment of the call.
To start recording a call, you must tap the + button and then the
 one on the screen and everyone attending the call will receive a notification that they are recorded.
After the call is done, the recording will appear in the chat window so that anyone attending the call is able to save it locally if they wish. The maximum period of days in which the recording is available to be saved or shared with contacts in 30 days.

How do you save a Skype recording?
As we've told you, the screen recording automatically saves in the conversation for a period of 30 days. If you want to save it locally on your desktop or laptop, tap the 
 More options button and then "save as" to store it locally wherever you want to save it.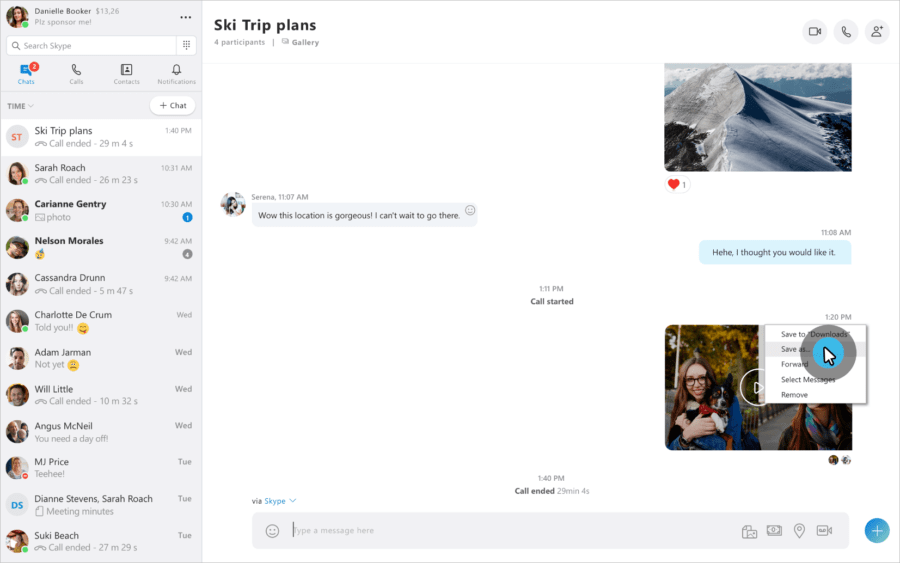 You can also save it on mobile by tap and hold it in the chat window. After tapping "Save", it will go to your Downloads folder as an MP3.
If you have friends or colleagues that haven't been on the call, you can, at any time, forward the saved file to them.
What do you think of Skype call recording's new feature?

See also: Instagram Will Be a Safer Place