In an episode that looks very much like a Black Mirror one, Facebook starts ranking its users in order to battle with fake news. What does this mean and how it works? We will tell you in today's article.

What is fake news?
Fake news is a type of journalism that tries to manipulate masses by delivering misleading information on certain topics that are of interest for the users, mainly we are talking about politics – or, until now, this has been the major topic that involved fake news.
Both Facebook and Twitter have recently deleted pages or user accounts that are known to have spread the fake news in different countries.

How does Facebook ranking work?
Rumors say that, in order to fight with fake news, besides closing accounts, Facebook will start ranking profiles in order to show their trustworthy while flagging fake news.
Facebook has implemented an algorithm that sends the flagged stories or articles to third-party checkers that will verify whether the article is or not fake news.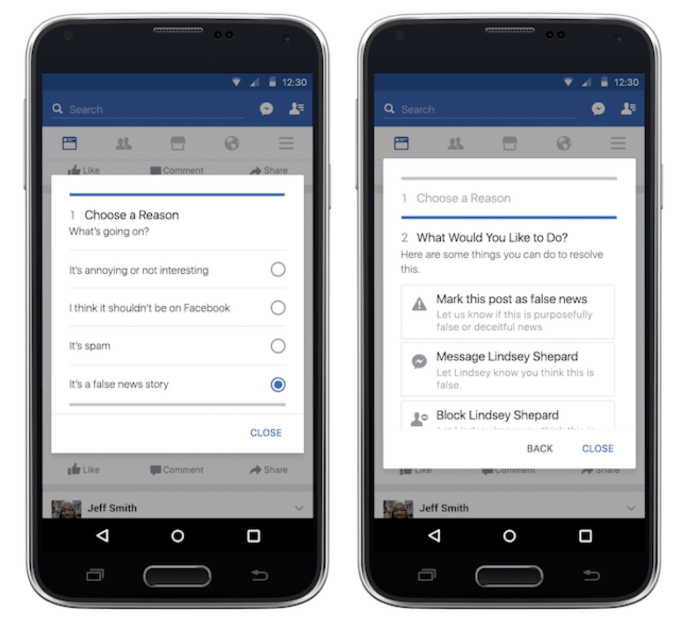 Image source: TechCrunch
If the article proves to be fake news, the user that reported it will get a score that equals 1; whilst if the article is no fake news, the user will get a score equal to 0. Depending on how many articles a user flags correctly, his or her score will maintain to 1 and will be able to continue flagging more and more articles. If instead, they mark articles as fake news and they are actually true, Facebook will interfere and won't allow them to flag as many articles as they could before.
Tessa Lyons, Facebook's News Feed product manager, has confirmed that the scoring system already exists, but no one can see their ratings or their friends' ones.
For now, it is not known whether Facebook is using or not this scoring algorithm for other purposes than detecting fake news throughout the timelines or posts that might contain fake news.
What do you think of the new algorithm? Do you think it is useful and will, indeed, protect Facebook from showing fake news?

See also: Two Facebook updates so you can enjoy music on Facebook more