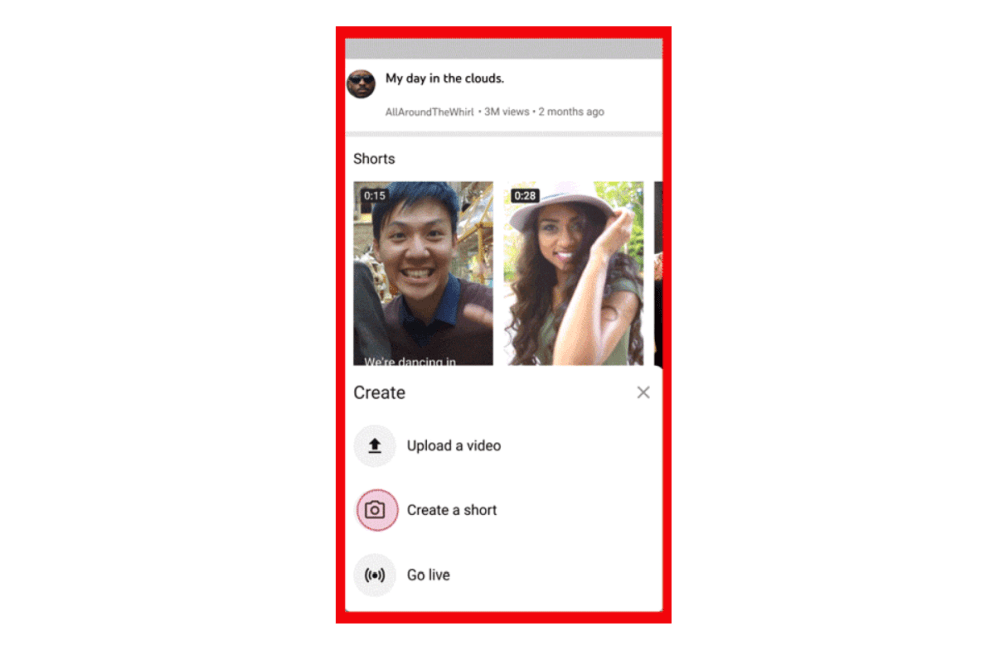 Ever since TikTok's destiny has began to be more and more rugged all around the world – its closing in India and possible closing in the US have been major red flags – other companies that own a social media platform have tried to copy its format and integrate it within their platforms – take for example Reels for Instagram, which are now being slightly promoted on Facebook as well.
Yesterday, YouTube has announced they are launching YouTube Shorts in India for now, a new way of sharing content on the social network, for both creators and artists that want to share phone-made content.
What are YouTube Shorts?
Following TikTok's format, YouTube Shorts are 15-seconds long videos filmed by phone for a more authentic experience. But this doesn't mean that the quality is not a strength of the new type of video format. You can also shoot qualitative videos with the phone and instantly share them on YouTube Shorts.
The first beta version of the feature will be rolling out over the next days in India and, following the feedback received from there, new features will be added and they might even roll it out in other countries eventually.
For now, creators and artists can record music from a library that is constantly expanding; control the speed of the video; record handsfree with the help of the timer and countdown; and use a multi-segment camera to thread videos together.
Besides the most important news on the launch of YouTube shorts, there are also other related to the Android devices and that are also in work for the iOS ones: a new icon for the create mode that allow artists and creators to easily upload their content on the platform.
TikTok is living weird times and other platforms are taking advantage of this. What's your take about this new type of content on YouTube? Will it last? Will it gain traction?
See also: YouTube video builder tool