According to Buzzsumo, this hashtag post gained over 3.4k social shares and that, intrigued me to write a little bit more on that topic. After all, hashtag marketing is one of ultimate method which helped me generate over $1,000 in sales on a monthly basis. No kidding.
That popular post was written by Jawad Khan and he went on by explaining what hashtag is all about (and how you can use it for social media marketing).
He even shared a cool list of hashtag stats based on different social media platforms; from my favorite Twitter to Google+. He covered all of them in the post.
The main topic that he was talking about based entirely on creativity on using hashtag. Now, think was what that came across my mind when I read the post.
I'm no genius and creativity definitely isn't my strong point (but thank God my wife could understand my 'lack-of-creativity-ness'). How on Earth could I be using hashtag for successful social media marketing, right?
That's exactly the reason why I am sharing this post with you today.

The easiest way to use hashtag marketing for business
1. Understand what hashtag is all about
If you have read Jawad's post, you can skip this and head over to #2. But hey, not everyone would click on that post and read it, right?
So here goes.
Hashtag is basically a word (some call it keyword). It works on major social media platforms such as Twitter, Facebook and Google+.

In order for hashtag to work, you would need to place a hash symbol (#) in front of the keyword. For example, #socialmedia, #smm and #marketing.
Hashtag is used by most social media engines to determine the relevancy of the topic. Let's take Twitter for example.
Searching for the keyword "social media" on Twitter would generate you a list of tweet and bio results that have the words (either or):
social
media
social media
#socialmedia
#social
#media
And probably a few more combinations.
Now, here's what you need to know. Comparing the above 6 keywords, keywords that are in hashtag form would get more priority compared to normal words.
The simple reason is this: It has higher relevancy and more importantly, it has a higher chance of accuracy.
2. Focusing on two different forms of hashtags
You can literally transform any word into hashtag without problem but do you think it is worth the effort?
If you want hashtag marketing to work, you should be focusing on the right hashtags to use.

This means that instead of focusing on 50 (or more) hashtags to use, getting really specific with your hashtag would provide authority and better ROI in your social marketing.
Here are the two recommended forms of hashtags you must be using:
Brand specific hashtag (or branded hashtags)
Keyword-focused hashtags
What is brand specific hashtags?
This relates closely to your brand (and only your brand is using). In other words, it differentiate your brand with others.
Here are some examples of branded hashtags:
#PutACanOnIt by Red Bull
#ShareaCoke by Coca Cola
#OreoHorrorStories by Oreo
#WantAnR8 by Audi
Pretty cool hashtag names, don't you think?
Important note: It is always recommended to have at least several branded hashtags as it may actually increases engagement level (and ease of monitoring). Companies such as IKEA uses several popular hashtags to monitor engagement level with #IKEA, #IKEACatalog and #IKEAFamily.

See also: Tips for Using Hashtags on Instagram

3. Analyze the trend of hashtag
Social media marketing is never complete without analyzing the trends. Sure, the whole process of analyzing hashtag may sound like a daunting task but there are also simple ways you can do so.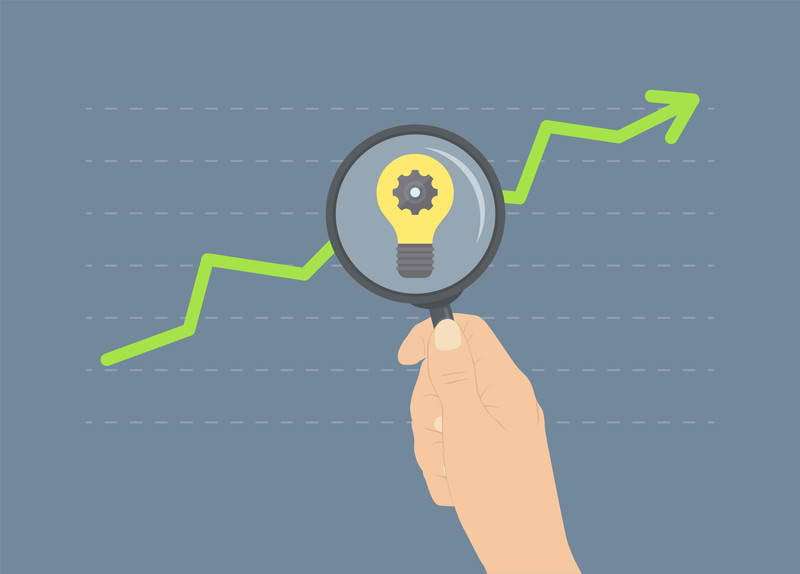 Why is analyzing hashtags crucial for businesses?
You save a lot of time
Efforts taken are not wasted into using unpopular hashtags
You avoid using branded hashtags that had been used by other brands or businesses

How do you analyze specific hashtags?
There are many tools you can choose from but my favorite will always be Talkwalker. For most, Talkwalker is just an odrinary tracking tool … but you are wrong.
It goes beyond the standard monitoring as it provides additional (but important data) such as gender, geographic and sentiment analysis. And that's just the icing of the cake!
Talkwalker allows you to monitor keywords which consist of your own ones and even your competitors.
If Talkwalker is not your tool of choice, you can also consider using RiteTag. RiteTag is a pretty cool tool that gives you estimated stats based on hashtag popularity.

4. Hashtag etiquette
Yes, there are etiquette in hashtag marketing (or if you are planning to make hashtag work for you). These etiquette will determine the success or failure of your hashtag marketing.
While these mistakes may sound pretty common and not much of an issue, it can affect your brand badly. Here are some tips when you are doing hashtag marketing:
Avoid using hashtags that don't make sense
Do not use hashtags that are just too long (like this one – #WhatIsTheBestHashtagTipsToUse)
Avoid using controversial words that may result in unwanted attention
Try to incorporate brand name with the hashtag
Avoid using hashtag in every social media updates (instead, use sparingly from time to time)
One of the biggest mistakes for most beginners is that they focus on using too many hashtags at the same time or in a very short duration.
If you want hashtag to work for you, focus on using hashtag accordingly based on time, place and topic.
Every hashtag that you create requires time to 'grow' and do not expect magic to happen overnight.
Now it is your turn!
In a nutshell, hashtags have many usage in marketing. At there same time, there are many strategies you can use as well!
From creative hashtag-ing strategies to simple and direct strategies like the above. For businesses and brands who are not using hashtag, it is time for you to start using hashtag to reach out to a bigger audience.
What do you think about hashtag marketing? Do you have any (simpler or advanced) tips for beginners in hashtag marketing? Feel free to leave a comment and let's discuss further on this!

See also: Sponsored Hashtags on Twitter