You are for sure aware of the existence of Marketplace on Facebook, but what you must know is that recently Facebook has also launched a new feature for e-commerce aka Facebook Shops.
But be careful, because there is a difference between the two: Marketplace is focused on peer-to-peer selling, whereas Shops is about businesses selling to regular users and other businesses, why not?
With the online shift of many businesses during this pandemic we are living with, Facebook has decided to take a step forward into the e-commerce world with both their app and Instagram – we will talk later about this.
Facebook Shops
The idea of Facebook Shops was first talked about in May, when they began testing it in the US. It seems that tests have been a success and now Facebook is releasing it worldwide.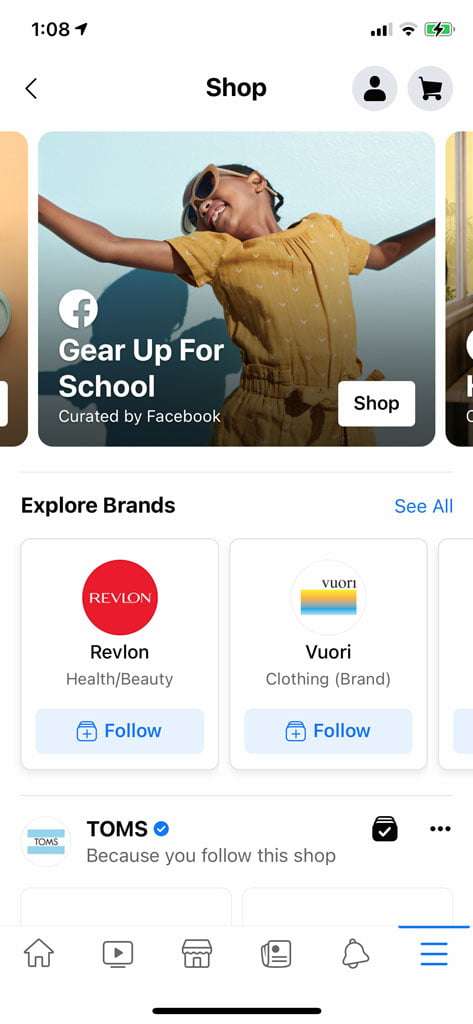 What's new with Facebook Shops is the design, of course, the possibility to see previews of collections and the ability to create a Shop if they are new to the Commerce Manager in the platform.
There is also a Messenger feature that allows users to communicate with brands through Facebook Messenger, Instagram DM and WhatsApp.
Facebook is also testing a live shopping feature, meaning that businesses can share live videos showcasing their products and the viewers can shop if they like something in the video.
Instagram Shopping
Instagram is also stepping up the e-commerce game and is testing a live shopping feature in the US at the moment. 
When you see a brand's video showcasing products and there's something you like there, you can browse through a gallery of products and shop the wanted one.
Other news from Instagram – related to shopping – is that soon enough people in US will be able to checkout directly from the app, using the Facebook E-commerce Manager or third-party apps such as Shopify or BigCommerce.
We are really curious where all this e-commerce game is going with Facebook and the other platforms they own.
See also: New Design for Facebook Pages