Many small businesses have joined the big ones on the world wide web since this pandemic started. Different times call for different measures and many had to adapt.
If many of the big brands already had an eCommerce website, some of the small businesses didn't have the resources or time to create one. As many of the stores are now closed and other services had to be put on pause, a helping hand was needed.
And many might say it came from Facebook – when did they actually start working on this no one knows. But the important fact is that they have launched it at the right time.
Facebook Shops
This terminology might not be new to you, as the feature itself might not be a novelty. Until now you could create a shop for your Facebook page, but it would use third-party services for the check-out.
The novelty for the feature is that it is a native one starting now. and this is not all. You can also add the same shop to your Instagram page.
The action is free and simple: you chose the products you want to showcase, personalize your shop with a cover image and other colors that represent your brand and then share it with both Facebook and Instagram.
Shops can be found, as we already said, on Facebook and Instagram pages, but can also be promoted within Stories and Ads.
If you need guidance with what you are buying, you can contact shops' representatives through Messenger, WhatsApp and even Instagram Direct. You can also track your delivery. Isn't that great?
Instagram Shop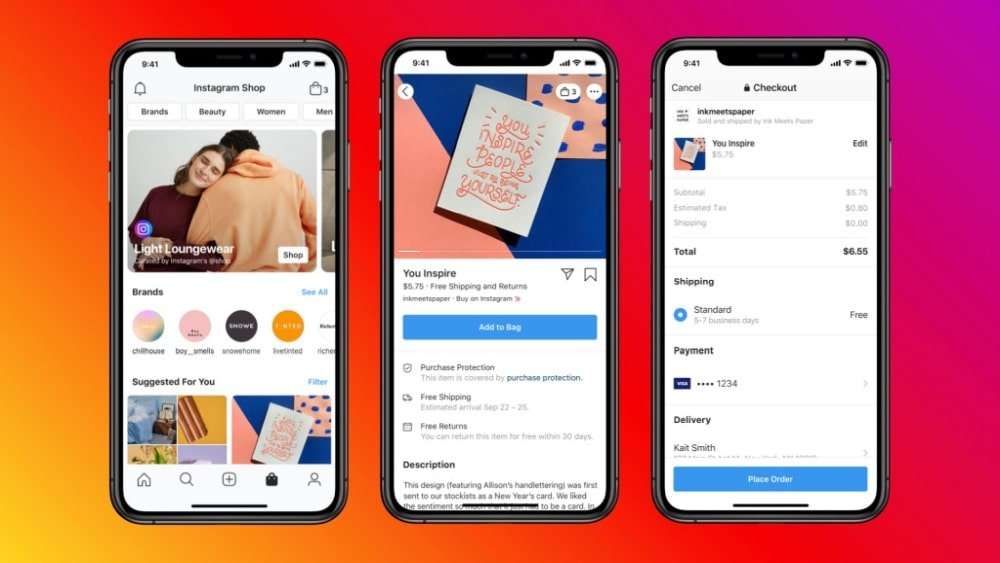 Starting this Summer in the US and later on worldwide, Instagram Shop will be available.
You, as a user, can filter products depending on the category you are interested in buying at a certain moment.
Future plans for the feature is to add a shop tab in the navigation bar and make it easier to find.
Live Shopping
Whether you are a brand or an influencer, you will be able to sell products in your live video, whilst talking about it, for example. Before going live, you choose the products you want to sell and they will appear at the bottom of the video so that your followers will see them, tap on them and then buy. 
What's your take on the new feature from Facebook and Instagram?
See also: Facebook and Instagram add new features to help you find local businesses