Social media monitoring tools are essential business elements that every business should do in running their day to day activities. These tools are of great significance as they help in identifying customer's response, data analysis and coming up with business marketing strategies. Here are 30 top social media monitoring tools that you need to try as a social media manager, marketing manager or even as a project manager.
30 Top Social Media Monitoring Tools You Need to Try
1. Hootsuite
Hootsuite is ranked as one of the top most used free social media monitoring tool. This tool gives and analyses information from social media networks such as Facebook, twitter, Google+, LinkedIn and WordPress among others.
2. TweetReach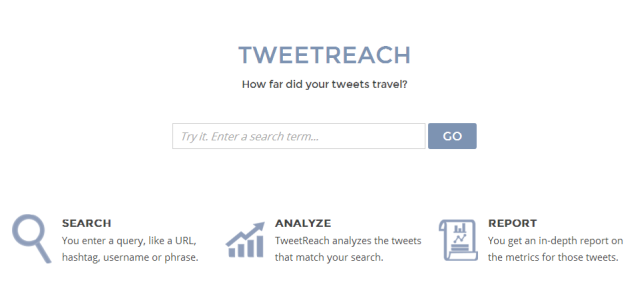 TweetReach is another social media monitoring tool that is useful in following trends and activities on Twitter. This tool will help you to know who your followers are, which is an important factor to identifying your main target, easily.
3. Klout
Klout is an interesting monitoring tool. This tool is great for Twitter discussions and audience engagement. These activities help in getting more information on a business brand leading to getting in-depth knowledge of the consumer.
4. Social Mention

Social mention is one of the most popular social media monitoring tools that monitors lots of social media sites. This tool analyses and also helps measure social media influence.
5. Twazzup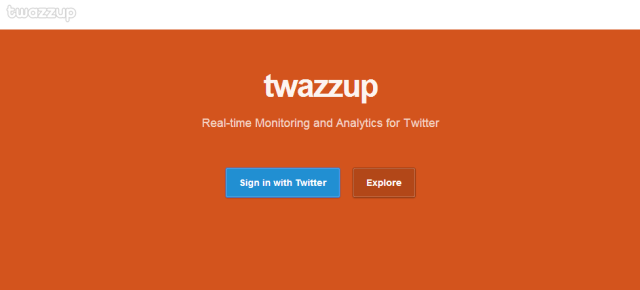 Twazzup is a monitoring tool designed for Twitter users. This tool helps in tracking and giving real time updates.
6. Addictomatic
Addictomatic is more similar to Twazzup functionalities. The only difference between the two is that Addictomatic can be used in more sites such as YouTube, WordPress, Bing, Google and Ask.com among others. It helps to monitor brand development and reputation thus useful for a business.
7. HowSociable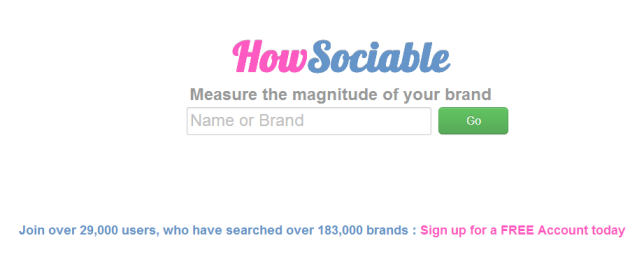 HowSociable as the name suggest is a tool that measures how sociable are you or your competitors in the social media field. This tool helps everyone to know if their presence is being felt by the customers of their brand or by the target market.
8. IceRocket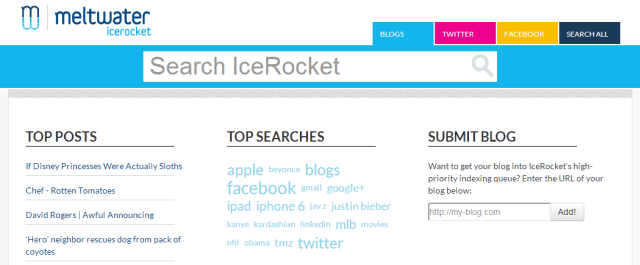 IceRocket is another tool that is available in 20 different languages thus good for providing information on a wide target market. It is mostly used in monitoring Facebook, Twitter and blogs.
9. TweetDeck
Another top rated social media tool is TweetDeck. What TweetDeck does is that it schedule tweets and monitors chats and messages.
10. Reachli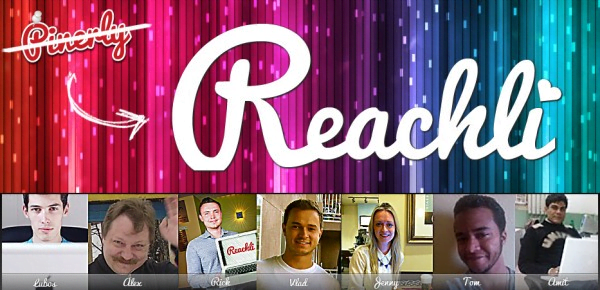 Reachli is also a social media monitoring tool that helps businesses monitor social media video and image effectiveness.
11. Google Alerts

Google alerts are alerts that are sent to you via email. What you need to do here is just choose the type of alert you need to be relayed to you such as news, blogs, web, video etc.
12. Technorati
Technorati is another top rated and useful social media monitoring tool which is quite essential for bloggers. Once you are subscribed to it, it gives you information on related blogs.
13. Workstreamer
Workstreamer is also a social media monitoring tool that helps you track and get information on companies that you are interested about, such as your competitors companies. It helps you to know what strategies they are using in their business that makes them excel, so that you can compare notes.
14. Web2express Monitoring
Web2express is also a good monitoring tool that is easy to sign up and use. It helps you in web searches and gives you real time feedback on what you are looking for. It's also useful in analysing blogs and Twitter conversation.
15. BoardTracker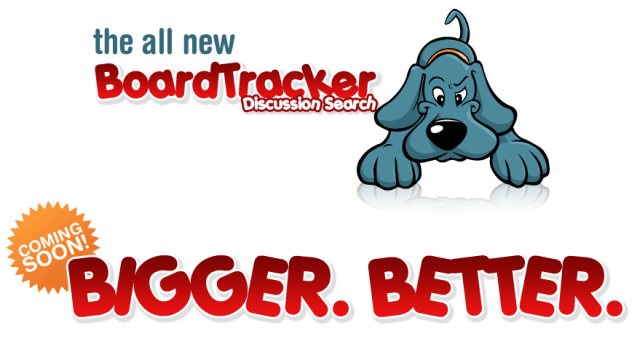 Boardtracker is a tool that tracks keyword information that you need to know and send emails directly to your email account. The uniqueness of this tool is that it ranks the contributors of the topic you are searching for.
16. Monitter
Monitter is another social media monitoring tool that is for real time conversations. What it does is that it helps you Monitter chats or events with less than three keywords that you must enter.
17. Google Analytics
Google analytic is also a top social media tool that helps in measuring social media traffic, alongside web and mobile traffic in general.
18. Viralheat
Viralheat is actually one of the best top paid social media tools that help businesses in making comparison of their brands and products.
19. Spredfast
Spredfast is another tool that is quite significant to social media managers. What this tool does is that it helps manage workflow and it's result oriented. It also has the ability to track and solve customer issues making it efficient for customer care services.
20. Sysomos
Sysomos is a top paid social media management and monitoring tool that help gather intelligence through visual data analysis from accounts such as Facebook, twitter, LinkedIn etc.
21. Sprout Social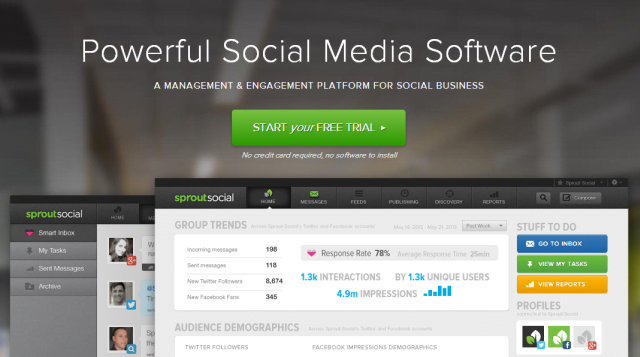 Sprout social is a management tool that is good for brand monitoring, message scheduling, publishing and web alerts.
22. UberVU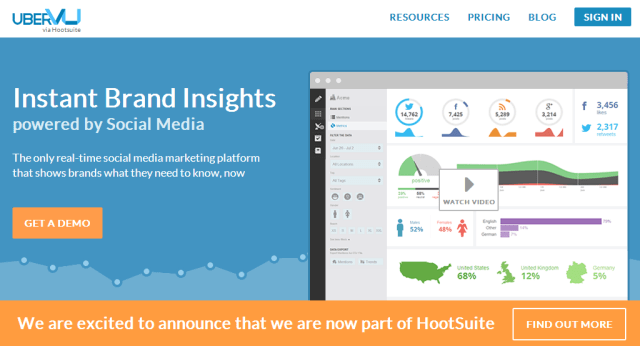 UberVU is another amazing monitoring tool that is able to do a diverse range of monitoring for your business hence an efficient tool for social media managers. This tool can monitor brands, good for real time customer care services, account management and brand tracking.
23. SocialBro
SocialBro is a tool that helps in Twitter analysis and account management. Helps managers in understanding their business and develop growth strategies.
24. SocialSeek
SocialSeek is a monitoring tool that serves as a collection point of latest information from almost all the social media sites. Be it latest news, photos; videos etc… all this can be gathered in one place by SocialSeek.
25. TwitterCounter
TwitterCounter is a tool that helps in tracking Twitter users and also provides statistics of usage. It also helps in showing the most recent users and how many number of followers each one has.
26. Wildfire Social Media Monitor
Wildfire Social Media Monitor is a tool that measures your performance on social media, whether you are growing in terms of fan base or stagnating.
27. BackTweets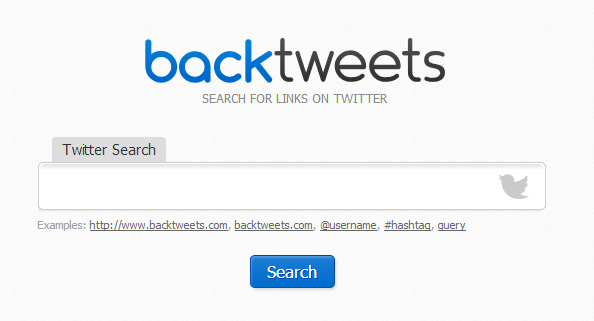 BackTweets is a social monitoring tool that helps track tweets history that are linked to your site.
28. BackType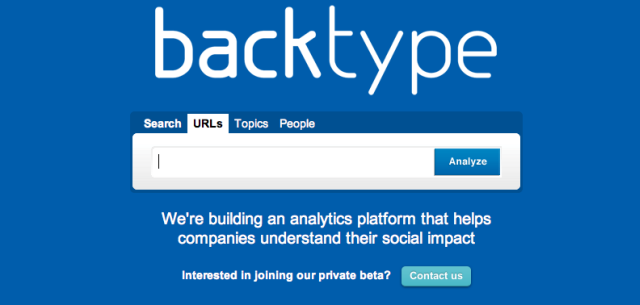 BackType is a monitoring tool that is useful in sending you updates to your mail,  whenever something that relates to you is mentioned.
29. Buffer
Buffer is a tool that simplifies things for you as it sequentially updates posts for you once they are filled with contents from you.
30. Boardreader
Boardreader is a monitoring tool that allows sharing information and finding answers to questions from people who share the same interests.
See also: 8 Essential Twitter Tools You Should Be Using
Advertisement

Latest

Sean McMahon | September 18, 2014

A social media platform from the biggest search engine is always going to be a success. Although Google Plus user numbers are still nowhere near the number on Facebook,...

Follow Hot in Social Media

Advertisement
About Hot in Social Media

HotinSocialMedia.com is an online community who have a great passion for Social Media.

Our contributors are from all over the world and we are always open for new contributors to join our blog with their useful tips, recommended tools, social media tops, brand history or hot social media news.

Latest

Catgories
Copyright © 2014 HotinSocialMedia.com