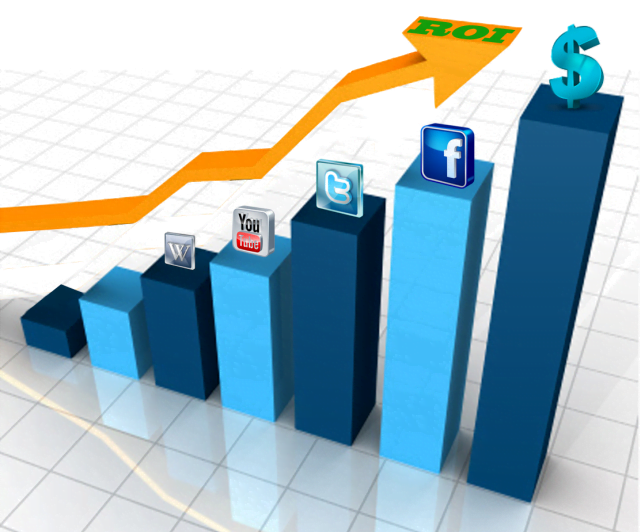 When it comes for opening a social media account for a company, marketers are choosing Facebook; Twitter remains their second option almost all the time. Twitter is a mistery for many marketers, because it seems hard to understand what is the ROI of Twitter. Achieving a good ROI (Return of Investment) in social media is an important aspect for every marketer and even if social media involves some fun aspects, it's still some business involved.
There are several indicators that every marketers should focus on and pay attention every month:
Reach new customers
Increase engagement through content. Here is very important to create a complete communication strategy on Twitter with very clearly defined communication routines.
Promote your products and business and don't forget to share the links from your website
Develop emotional relationships with your customers
Generate more leads and sales
It is estimated that 79,4% of marketers use Twitter as a marketing tool to increase brand awareness and 58% of them use Twitter to drive traffic on the website.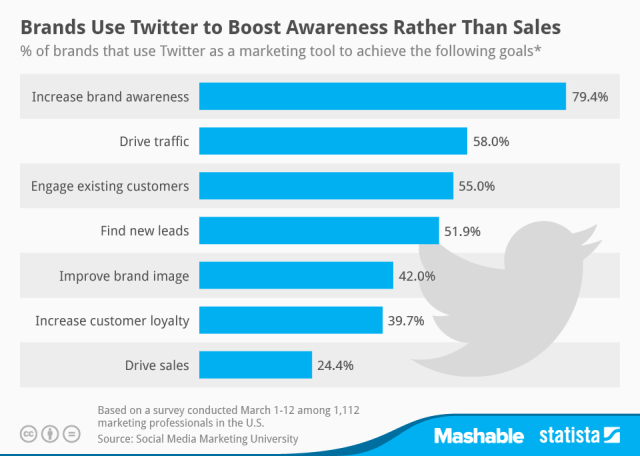 Boosting the ROI of Twitter is easier than you imagined as long as you follow a few basic steps
Share => photos, videos, interesting blog articles and news. Don't forget that news are one of the most engaging type of content on Twitter and you will be appreciated if you share fast top news from the industry.
Listen => engage with other users, talk to them and pay attention on their opinions.
Ask and Retweet
Respond => to negative or positive feedback. Marketers should pay attention to every message.
Reward => your loyal followers or the most active ones.
Demonstrate Leadership => share news from the industry, in order to be viewed as a true leader in the business.
Establish the right tone of voice.
How do you engage with your followers on Twitter?
As I have said before, it is very important to be the first one to break the news, because this is how you engage with your followers in conversations around your tweets. As long as you give something to your followers, you can also ask for some retweets.


Here the top 3 most effective ways to engage on Twitter
 
1. Twitter is getting more and more visual, that's why brands are creating powerful pictures with their products to impress the audience and get some retweets.
2. Personalized your Twitter account and become a trustful source of information for your audience. This is an important asset for your brand that may move the crowd into following you.
3. Tweet consistently and connect with your audience by sharing relevant information.
How do you use Twitter for your business? Please write and share your answer below with our social media community 

See also:  How To Determine Facebook And Twitter ROI (Infographic)