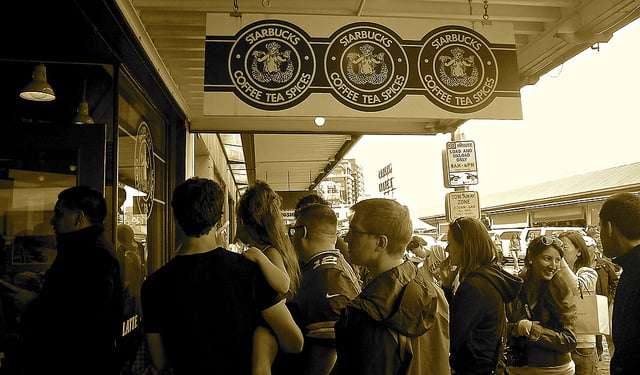 Marketing is considered to be one of the most pivotal and understated areas in developing a brand or business. Ensuring brand growth and maintaining a customer base that are loyal can often be tricky and requires considerable patience, money and efforts. Once you have cracked these three principles and employed a marketing strategy, the world can be your oyster.
Despite the rise in importance of social media, technology shouldn't be the be-all-and-end-all when it comes to your marketing.

Is There a Science Behind 'Word of Mouth' Marketing?

Word of mouth marketing (WOM) relies on the transmission of a positive marketing message through person to person communication. This form of 'pull marketing' ensures that consumers are drawn to the brand through reputation.
Word of mouth marketing expert, Geno Church, explained that there are a trio of motivations which create conversation about brands:
Function – Conversations are generated in order to make agreement and choose what brands are useful and what aren't.
Social – People converse about brands online to look good and to build up their own sense of reputation.
Emotion – Brands that create immediate reactions are more inclined to be discussed in both online and offline situations.
 
Research by Church found that brands are built through the demographic via two main mediums of communication:
Online – The user can agree when to react due to the nature of internet conversation. This is not an emotional conversation and the user has time to consider how they would like to engage.
Offline – This form of conversation is more natural, free-flowing and spontaneous due to the emotion and the fact that it is face to face.
Below are some notable cases in which Word of mouth marketing has proved a success for brand engagement

Starbucks

Opening their first shop in 1971 in Seattle, Starbucks have constantly established the ethos of providing the best coffee beans for their customers, whilst generating a sense of community with their customers. The investment in social media has allowed the brand to become engaged with their customers to offer an innovative coffee shop experience.
Superdry
As one of the most prominent and most successful fashion labels in the UK, Superdry found themselves in the limelight when celebrities including David Beckham, Justin Beiber, Bradley Cooper and Zac Efron were spotted wearing their garments. This considerably boosted the brands profile in the US and the company have recognised this by offering free delivery to the country.  Their recognisable logo has made them a force to be reckoned with.
ALS
Geno Church explained that "emotions trigger passions". This was precisely the case with the ALS 'Ice Bucket Challenge' which took the internet by storm. Raising over $100 million, the campaign proved that consumers engaged with the challenge and donated.
Social analyst expert, Jennifer Polk, stated that: "Any word of mouth marketing campaign runs the risk of losing control of the main message. But it could work out to be a worthwhile pay-off".
Red Bull
Many may say that Red Bull are the masters of WOM marketing. Whether it's extreme sports events, modified Red Bull cars or on-the-road events, the company has constantly being innovative in order to generate awareness and engagement.
See also: How Social Media Listening is Driving Better Decision Making