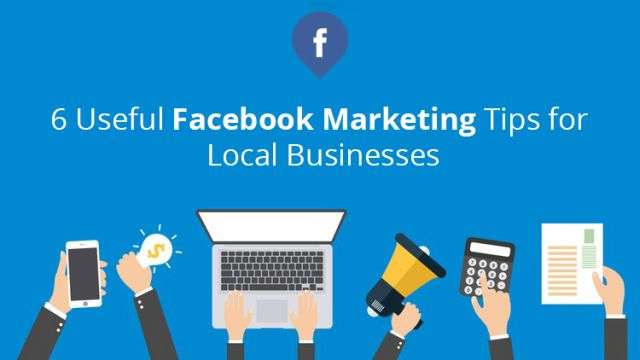 The world is changing and evolving and so are the ways companies are marketing themselves. Facebook is becoming one of the most effective platforms for marketing. Not only enterprises but also the small ones are taking advantage of the marketing opportunities Mark Zuckerberg has provided to the world by introducing Facebook. Businesses can easily increase their number of customers or fans using their Facebook business pages. These fans are not only loyal but also do active contribution through the social media.
The active following is the backbone of any Facebook business page; without it, the page is of no use.
Is The Marketing Strategy Important?
The answer to this question is: YES! Marketing strategies are required by all companies and organizations and they should be implemented wisely to make them work. This is also applicable when a business uses Facebook to market their brand. For effective marketing strategy formulation, certain tips can help you to attract more eyeballs of the desired customers. Below are six Facebook marketing tips for local businesses that you really need to know as soon as possible.

6 Useful Facebook Marketing Tips for Local Businesses
1. Content: All That A Facebook User Wants
People join Facebook business pages because of different underlying reasons. Most importantly, they want to learn what the brand actually is and what different products it is offering. In short, they are eager to get all the information about the brand while scrolling down the business page. For this reason, it is of utmost importance to provide them a lot of content.
So the first marketing strategy required for marketing through Facebook is providing content to the people through different media. Consistent provision of posts, videos and photos is a necessity and should be done to keep the page and the followers active.

2. Training Of The Staff
A direct-selling company named Stella & Dot provides an entrepreneurial business platform to women who work from home. The Facebook page of this company has around 160,000+ fans that talk about different products and share their ideas about the new trending fashion and style. The testimonials of the happy customers are also shared by the direct sellers.
What makes it different is the way they train their staff team. As the staff teams are spread in the whole country, they create a demonstration video for each of their products to train them. This way, the direct seller can watch it and can know that how the product should be used.

3. Word Of Mouth – Makes It Easy
People usually trust things more when it is used or shared by their friends. When the photo or video of a product is shared by a friend on Facebook, people are more inclined to buy that product. Facebook helps the businesses to make it happen more easily. The fan base can be created using Facebook even before launching the business.
Positive word of mouth can increase the brand awareness and eventually the sales of the company. Brendan's Irish Pub, based in Camarillo, CA, took advantage of this aspect and by creating a business fan page, it generated buzz to sell their products and the parties. They even got commitments from their fans about coming to their grand opening.

4. Make Your Fans Talk To Each Other
You can tell your fans about the amazing value your brand has or the products have to offer but the marketing will increase manifold times when your fans start talking to each other. You can pinpoint the main contributors to your fan page and can put the spotlight on them by simply starting programs like "fan of the month". This will motivate the fans even more and they will contribute more actively.

5. Focus On The Brand
Your Facebook page should depict the message you want to give the followers of your brand. It can act as an advertising tool to create awareness about the brand so it should be designed in the same way to fulfill this purpose.

6. Reward Your Fans
You can even reward the people who actively use your page and contribute more than others. For example, if you are marketing a product, you can send a free sample to the most active user. Special discount coupon codes are also helpful in this scenario. That move will also help to increase your fans' engagement.


These tips are easy to be followed but proved to be effective in this new era and if implemented properly, can help your business to grow more and better.

See also: Four Reasons Why Small Businesses Should Use Instagram