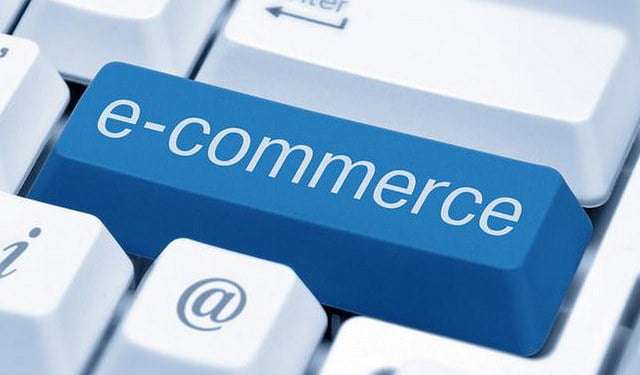 Google's algorithm changes all the time. At the end of 2014, Google unveiled their first guidelines  on their pending algorithm changes, which went on to become  effective shortly thereafter, on 21st  April 2015.
This expected  shift pushed many businesses to optimize their online presence to make them mobile friendly. Today, mobile friendliness is no longer the luxury it used to be; web owners have to either make their websites responsive or watch their rankings in search engine ranking pages.
With that in mind, we've handpicked a number of mobile SEO tips for e-Commerce websites and lumped them up together as a reference point for web owners who wish to take their businesses to a whole new level.
Mobile SEO Tips for E-commerce Websites
Mobile responsiveness
Following the preponderance of internet users accessing the web using mobile devices, Google took it upon themselves to make mobile responsiveness an ironclad rule; take no notice of it and you cannot escape Google's looming penalty.
Quite simply, mobile responsiveness is when you make your sites accessible via any device–be it a desktop, tablet or any other mobile device. You don't have to create separate sites. Just one, but one that's been designed to calibrate accordingly and fit into any device without losing any of its important features.
Developers take into consideration key elements such as images, menus, and buttons while designing responsive websites. A well-experienced developer knows how to scale down and shuffle all these elements to come up with a responsive design that works just as fine on all devices.
For an existing web owner, the best way to handle the update is to use Google's webmaster's tools to spot and test mobile usability issues in your website. Following that, you can also get an experienced web developer to address some of the issues you see on your site
Steer clear of Flash content on your site, as currently no version of Flash works effectively on mobile devices. Again, the font-face you choose should be one that doesn't require zooming to load on a typical screen size.
If you have to insert links, limit the number to five for every 1000 words. The spacing between the links should be enough to allow for a facile tapping.

Website Analytics
You should monitor your website's analytics constantly. Keep a closer eye on its performance and behavior in organic searches. If you happen to notice any glitches, iron it out early enough before Google's penalty catches up with you

Track ROI, not Keyword Rankings
Keyword positions don't mean a thing if they don't translate to sales, leads, and revenue. As a business and web owner, you should be concerned about the number of inbound links, sales and revenue your site generates, and not its position in the search engines. If the SEO Company you choose to work with doesn't provide you this, you're better off terminating the service or switching companies.
The success of your business can only be measured by its Return on Investment(ROI). If you haven't been measuring your SEO's success based on ROI, then start right away and consider changing your strategies if what you've been using gets you ranked high in the search engines but generates a meager ROI.

Come Up With Well-thought Content Assets that will Generate Links on Their Own
As the dust settles from the algorithm changes, inbound links will continue to be an influential signal of authority and trust. This will never change. Great content and all that comes with it will always remain core as far as SEO goes.
What web owners need to be extra wary of is the way they approach link acquisitions. All you have to do is come up with great content, and inbound links will be naturally attracted. Try to come up with something so informative and relevant to your target audience, and web owners will find it hard to resist sharing it on their websites or weaving your page link into their content.

Strengthen Your Product Categories
You can't produce content for all the products you sell if there are a large number of them. The best move would be to strengthen content for the categories in which the products are listed.  Try to improve the internal links for the main products within that category. Adding the right products within the category is good fodder for search bots, which will enable your visitors to tell what your site is all about.

Incorporate User-Generated Content
You can use user-generated content to draw a line between your product pages and other duplicate content on the web. As an example, the comments and user reviews posted on social networks can be a good start.
Not only will the reviews gives a first-hand account from your satisfied customers about your products. This builds your trust level and can lead to increased sale conversions.

Optimized Page Titles
Title tags are what search engines use to display pages in the search results. They are also viewed at the top of the browser.
Title tags are what tell readers and search engines what a particular web page is all about. Since Google displays a maximum of 60 characters in the title tags, learn to limit their number to 55. More importantly, learn to make the titles catchy and compelling to the reader to drive traffic.
If there are any keywords involved, put them at the beginning of titles so that they can still be seen even if they are truncated.

Increase Site Speed
Google has long emphasized the importance of speed in their search rankings. Users don't like waiting. If your site has great content but it's loading speeding drugs like molasses, they'll leave it for another site that loads much faster.
To speed up your site, first test it using a built-in CMS. You also have to ensure that your website can handle all your content without unnecessary overloads. Next, double-check to ensure that none of the usual culprits such as embedded videos, clunky coding, too many plug-ins, and uncompressed images are slowing it down.

Optimize the heading tags on your image
Instead of hiding heading tags in the images on your site, use alt texts to make the web page visible to search engines. Come up with a good file name for the image; if possible, find a way to integrate an important keyword in the filename.

Look Beyond Google
Google might be the dominant search engine, but it's NOT the only search engine out there. You still got Yahoo, Bing, and DuckDuckgo among others to optimize.
Bear in mind that Yahoo is still the default search engine for Firefox. Comscore snagged 1.6 percent off Google last year. Bottom line, there's a whole lot you still can't predict about other search engines and what they can do as far mobile SEO is concerned; just line things up across all platforms.
In conclusion, it's now clear that e-commerce has significantly changed in the recent past. Taking all tips into consideration, web owners don't have to "re-invent the wheel" to make SEO work for them. The key to success is to adjust some strategies you've already heard of and make them work for you.
See also: 10 SEO Tools You Should Be Using In 2015