Millions of fashion brands make the most of the amazing platform we call Instagram!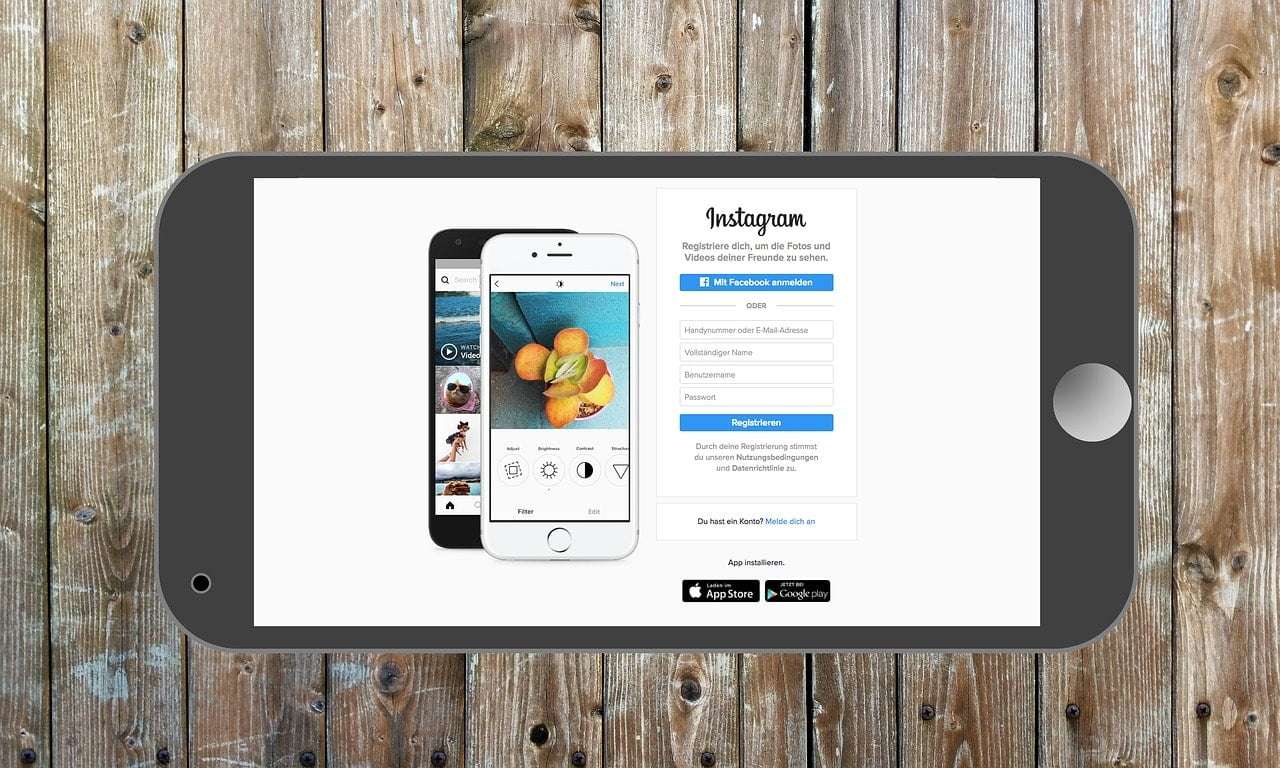 Fashion is the most significant industry on Instagram and receives at least 100+ comments and 16,000+ likes on every post on average. We also cannot ignore the influence of Instagram profiles on the life of a fashion enthusiast.
At least one-third of users purchased clothing they fell in love with on Instagram. Now that's a staggering 265 million customers!
With people getting addicted and hooked with what fashion has to offer them through social networks, the platform grows bigger. In fact, Instagram has established itself as a solid bet for following the latest fashion trends for most people.

Instagram Fashion Tips You Shouldn't Miss
So what are the top nine must-follow Instagram fashion tips for any brand out there? How can you gain more followers and customers? Continue reading to find out!

1. Spotlight the makers – Burberry
If you have established a place in the market – just like Burberry – it's time to cash it in every possible sense. Especially if you are marketing your product on Instagram, don't miss it.


Burberry designs are an instant hit with the audience – regardless of the item or color. Even then, the brand prefers putting up its logo on every piece. This becomes important when brands collaborate with celebrities and artists.
Spotlighting the makers takes the attention towards the brand. It reassures of quality and works as a constant reminder in the mind of customers.

2. Don't forget about your hashtags
Rewind to 2007 and think about life without hashtags!
Today, you can't even think of a post without hashtags. It has become the ultimate tool for discovery by billions of users around the world. And Instagram is the most popular social media tool that uses it. If you want to see the magic of hashtags, just write #love in the search bar of Instagram, and you will be surprised with the number of posts already put up with that hashtag.
It makes sense why your brand should use the right hashtags. Instead of sinking your boat in an ocean, be specific and take your time to do hashtag research.

3. Don't hesitate in using influence – Jimmy Choo
If you are an avid Instagram user, you must know the millions of digital fashion influencers that use this platform.
Influencer marketing is the thing on Instagram. Even top brands – like Jimmy Choo – use this strategy to promote themselves and gain more visibility.
Have you checked out the old-school post of Jimmy Choo 'catalog series'? It appears unique because the top brand teamed up with top style bloggers and fashion influencers to work on a specific topic covering 'Office Style that Works for You'.


So never hesitate in using influencer marketing!

4. Make the most out of pictures – Sophie and Trey
On Instagram, HQ pictures make a real difference. Even if don't belong to the fashion industry, every picture you post should be high-quality. But if you are a fashion brand, the responsibility is even bigger.
Sophie and Trey believe every photo should narrate a story. Also, it should speak a thousand words to instantly catch the customers' attention and persuade them to inquire more about the product. More importantly, the customer should make a positive buying decision.



A simple picture of hanging clothes won't make an impression. But if a woman wears the same clothes becomes more relatable. Always focus on producing high-quality pictures only.

5. Stick to high-quality engagement
Now you know the importance of high-quality photos and the right hashtags, the next step is to engage your audience, who are using similar hashtags to grab your attention.
If you want to engage your customer, ask them to 'repost' on your Instagram account.
Bonding with your followers and customers on Instagram can establish mutual trust and eventually help you build loyalty.

6. Add a little whimsy
Just because you are a fashion brand does not mean your photos can only feature humans. Give your marketing a creative touch and add a little whimsy.
Cute posts with animals dressed up, beautiful sceneries, background, and other stuff, are cute and very attractive.
Breezy tone and an adorable pet picture can be a great addition to your Instagram feed. Fun quotes, a perfect picture, and a cute animal make the perfect combination that can earn you tons of comments and likes.

7. Promote your own Instagram
A strong social proof is one of the best growth hacking tips for e-commerce businesses. Combine lifestyle content with product content and create an attractive, easygoing feed that keeps followers engaged.
Focus on smart tagging of digital influencers, so you share the attention equally. This is not only great for tagging your way to more followers, but it also helps market your product and spread the word about your brand.

8. Make it shoppable
Use additional features like stories to highlight new launches and special collections. Use other platforms to bring them back to your Instagram where they can shop the entire look.

9. Follow the right marketing strategy
Do you have sufficient content back up to keep you going for at least a month? Having a variety of engaging content for your Instagram is essential to get started. Having an effective marketing strategy before you post on Instagram is a must.
Not having a strategy could be the major reason you don't get desirable results. When you enter the Instagram game as a fashion brand, make sure you know the rules and have enough know-how on everything that helps you win.

Tips for Finding More Fashion Followers
Instagram is a great platform where you can display your unique creations and fashion sense to potential customers. But how can you make sure you get more clients for your fashion business on Instagram?
Before you jump to those tips, the first thing you need to identify is your main audience on Instagram. Once you know this crucial information, you need to find effective ways to reach out to them. Here are the top tips you can follow:
Show off what you offer: As a fashion brand, you must display your products and style of work in your Instagram photos. Also, you must have a consistent pattern and color scheme. If you use filters, use a similar one for each post to create a natural rhythm for style consistency.
Schedule your post timing beforehand: So how often should you post on your Instagram account? This varies from business to business. However, it is recommended that you shouldn't post more than two pictures in a day. Give your customer time to pay individual attention to each of your posts. If you keep spamming your Insta profile, people might miss out on your important posts. On average, it is okay to post 2-3 times per week for amazing results.
Use Instagram to Sell: Most designers fail to make sales on Insta. They only use it as a platform where they show off things but do not put effort into showing followers how to buy. Make sure you have your website address in your profile bio to give a huge boost to your website traffic. However, you cannot just assume that your customers will know how to reach out to you. Make sure you remind them your website link is added to your bio. Also, if you respond to their online queries through direct message, ask them for it.
Use Instagram for networking: the key is to sell your work by displaying what you offer on Instagram. It is important to treat Insta as a social network and use that important feature. Use this as a medium to communicate with your potential customers, exhibition organizers, journalists, and other designers for collaborations. Extending the personal network is essential to find better opportunities that work for you.
Use Instagram influencers: We all know who they are. They are the people followed by millions of followers on their profile for the amazing posts they share. Use these followers to get on top of your game. Use their popularity to gain followers. The idea is to make such people fall in love with your products and services, so they talk about it on their profile through an influential post.
Be Experimental: You can only get positive results when you break that comfort zone and become experimental with this social platform. Try different visual styles, work around different aspects of your designs, and follow different ideas for post formats. If all of this is done correctly, nothing can stop this magical formula to work wonders for your business.
15 Fashion Brands to follow
Social media strategists cannot emphasize more on using Instagram for business. It gives out people better opportunities to boost their reach and to entertain a larger audience. In fact, Instagram became the talk of the town for brands including Murad, Shopbop, and L'Oreal USA.
If you are a fashion enthusiast, don't forget to follow these top 15 fashion brands on Instagram:
Everlane
Everlane clothing has this amazing profile where it features its top designs. Also, it also puts up posts of their customers wearing the brand's clothes, inspiring photography, travel pictures, and tips on art and food destinations around the world.
Teva
The perfect example of a modern update! Teva has an excellent profile that keeps up the spirit of its potential customers as soon as they scroll down the page. Their feed include posts about their own designer shoe collection and photos of their customers rocking their shoes!
Nike
Nike needs no introduction. There are tons of reasons you must follow this behemoth athletic brand. However, the most important reason is that they are up-to-date with their posts, sharing clips with their audience regularly.
Zara
Zara has emerged as an excellent brand by emulating the style and marketing of luxury, expensive brands. And when you navigate through their Instagram account, you will be surprised to see that their profile is no exception.
Zara's account is the perfect example of a high-end fashion magazine!
Fjallravenofficial
The most eye-catching Swedish apparel brand you must follow to keep up with your adventurous spirit.
Kate Spade
The Instagram account for Kate Spade portrays a personalized touch to its well-established label. Witness behind-the-scenes here to get the real deal of what they offer.
Madewell
The chic, classy style of Madewell brand on Instagram represents its true colors. Witness the bright images of a great fashion style yourself!
Asos
Their bold and colorful product image and newsfeed will never disappoint you. Their innovative campaigns and editorial snaps are worth checking out!
The Row
If you want to understand the real meaning of visual inspiration, look no further than The Row!  
Eileen Fisher
The real catch here is the environment-friendly production process they represent on their Instagram account through quality images. They feature real women to portray that style is for everyone!
Aerie
Want to take a tropical beach tour without stepping out of the house? Check out Aerie's Instagram feed.
Anthropologie
The feed of this inspiring brand is a total treat for the eyes! The best part is their travel shots where they feature the best of what Anthropologie offers.
J. Crew
With regular updates, contests, and the cleanest way to portray new styles of accessories and clothes, this brand has mastered the art of boosting its Instagram follower engagement.
Girlfriend Collective
This brand knows how to keep its customers hooked with amazing photography and minimal style that suits different audiences!
Fossil
If you love organized and neat stuff, you will definitely love Fossil's Instagram feed. They portray everything from fashion to food, and celebrity influencers in the most organized ways possible.

Conclusion
And viola! These are the top 9 must-follow Instagram tips and tons of other bonus tips and best Instagram account details that could take any fashion brand to new heights!

See also: It's official: You can share posts to your Instagram Stories