Yes, Instagram comes with a new update on Stories. Some months ago we were writing an article that was demasking the new feature for Instagram Stories, that has been seen by user  Zachary Shakked. It seems that, after months of testing, the feature is finally out and official: starting now you can share a post to a Story. Whether we are talking about one of your own posts or posts that you see throughout your feed and inspire you and want to share it with your followers.
How to share a post to a story?
You are already accustomed to the paper plane icon that you see the posts in the newsfeed or in Stories that allow you to share posts or Stories in direct messages to your friends and followers. Well, if you tap now the icon, it will give you the new sharing option: "Create a story with this post".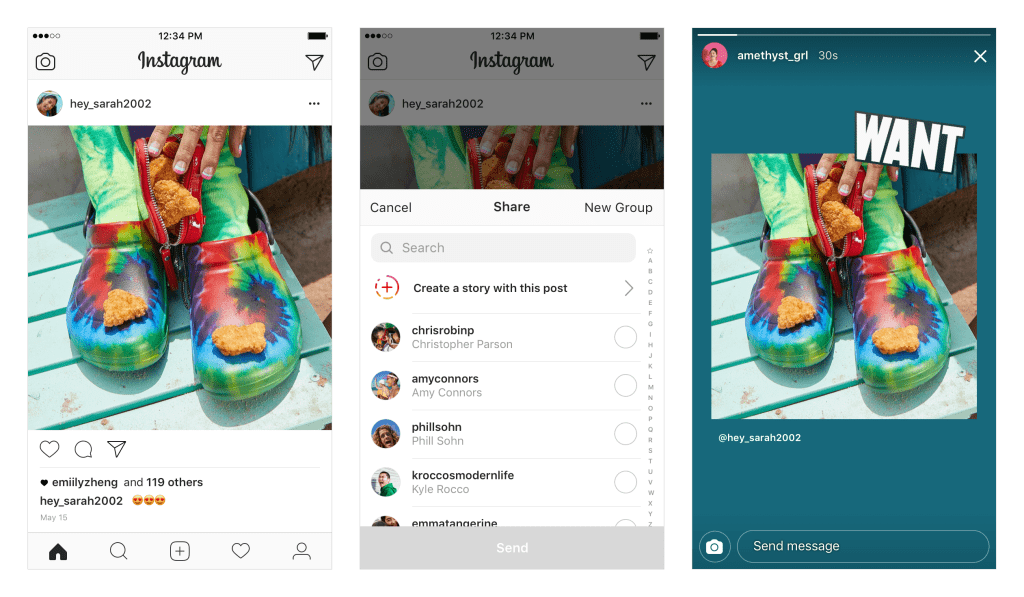 Tap the button and then you will see the post to be shared as a sticker to your story, with a customized background. Just like with all the other stickers, you will be able to rotate it, scale, move it or explore other styles.
When you share a post to your story, it will display the username of the one that originally created it and you will be able to tap on it and see more of the work the specific user has done and interact with him or her.
Don't worry about the privacy. If your profile is private, no one can share your posts. If your profile is public and you don't want other users to share your posts, you can deactivate the option at any time.
The update is currently available on Android and will be rolling out on iOS in the following weeks.
What do you think about it? Will you use it as an individual or as a brand?
See also: The most useful Instagram Tips and Tricks