By now, I hope you have read or heard about the crazy GameStop saga. In the off chance you've lived on Mars in the past few months, millions of people banded together to support and buy GameStop stock in an attempt to show Wall Street that even a retail investor can make a difference.
The attempt was successful, to say the least, propelling the GameStop stock from a little above $10 to over $400 at its peak.
But this is not a story about the stock market. It's a story about how a small startup managed to get international exposure and millions of dollars in free PR through a simple billboard ad placed at the right time in the right place.
The story of the GameStop Times Square billboard 
How to go viral with a billboard
To rewind a bit, TPS Engage is a marketplace for digital billboards. It allows any business to buy a digital billboard anywhere in the world for as little as a few dollars per hour. When the GameStop saga was at its peak, they bought this billboard in Times Square.
The billboard, saying "GME GO BRRR", placed in the heart of Times Square, was the message millions of redditors saw and shared.
This was, however, not a simple stroke of luck. TPS Engage previously placed similar contextual messages for Pewdiepie, celebrating his birthday and using memes he created to get featured on his channel not once, but twice.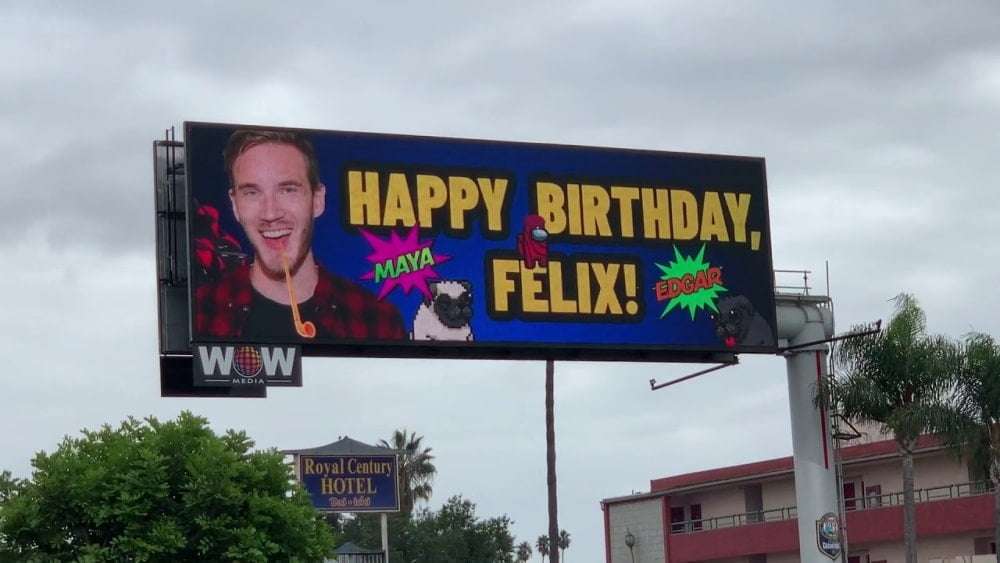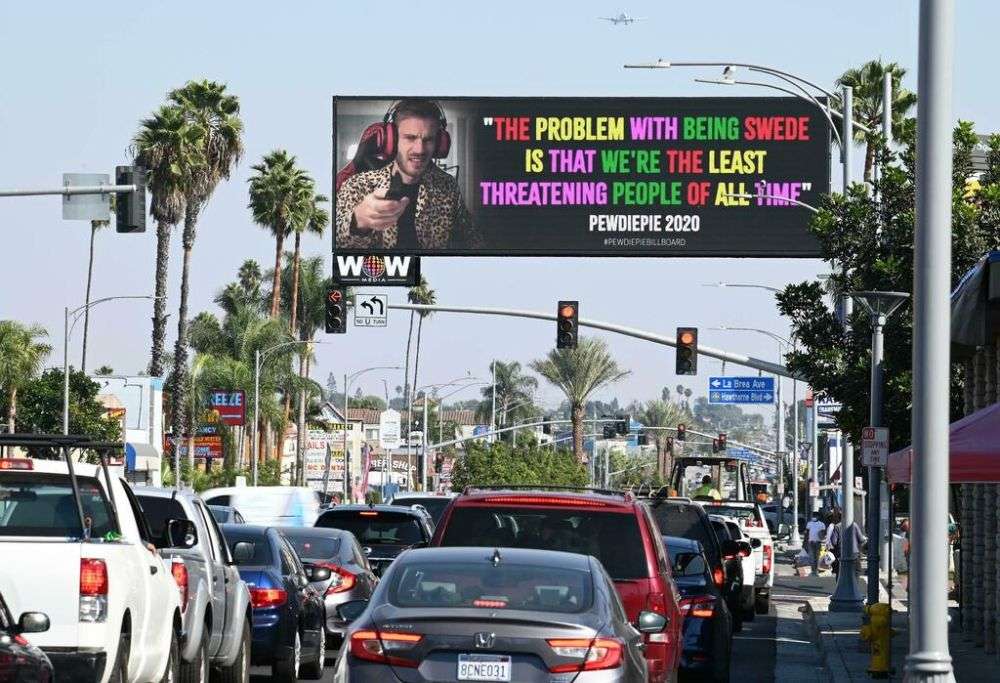 The billboards cost, on average, about $20 per hour. TPS Engage is able to provide this service due to its unique integration with billboard owners and everything is done through their own self-service platform.
Using billboards to create an internet sensation 
The most important thing when using digital billboards is understanding your audience and placing the right message at the right time. Even if TPS Engage can provide accessible access to Out Of Home advertising, it's still up to advertisers to decide what screen and what message to show their audience.
To prove this, TPS Engage showed the power of billboards in the contest of the GameStop saga. The billboard they bought cost only $18, but it generated press coverage in Business Insider, NY Post, The Sun, Daily Mail, ABC News and many more.
Their website was accessed by over 40.000 people in just a matter of hours. Hundreds of billboards were bought in a matter of minutes, resulting in messages appearing everywhere around the US – in billboards from LA or Wichita to NY. 
The post of the original billboard is now the 2nd most upvoted Reddit post of all time, with over 389k upvotes and 12k comments. Subsequent reposts and crossposts make it one of the most talked about posts of all time. 
On the NY article alone, the billboard gained over 52.000 likes and 15.000 shares, considerably above the publication's average engagement.
Overall, this is most likely one of the most successful digital billboard campaigns of the decade, considering the investment was smaller than a Facebook post and the impact led to a return higher than a SuperBowl ad. 
We'll most likely be reading about this best practice in marketing books for years to come.
Learnings and conclusions 
Most marketing schools will teach you about the importance of inbound and outbound marketing. About how performance marketing is the holy grail of advertising and can bring unprecedented results to your campaigns. How SEO is a golden goose that needs to be carefully managed. 
All of this is true. However, the competition for what now are traditional performance channels is growing by the second. In today's world, standing out is harder than ever.
And sometimes, in order to make your brand stand out, you need to use traditional channels in creative ways. And this is exactly what TPS Engage proved you can do. Take an archaic advertising channel like digital billboards and treat it like real time contextual media.
Imagine Out of Home advertising like an extension of your social media advertising and make it pop. It's surprisingly easy when you have the correct niche and mindset in mind. 
Other applications of digital billboards 
Becoming the 2nd most popular post of all time on Reddit is an amazing feat, but that might not be possible for each and every brand.
However, using digital billboards has never been simpler or more affordable. TPS Engage allows you to buy advertising space on over 300.000 digital billboards anywhere in the world for as little as a few dollars per hour.
Even Thomson Reuters, one of the biggest billboards in Times Square, is as little as $240 per hour.
This channel, when done programmatically and in addition to online advertising, can lead to a significant increase in conversion rate, incoming leads and sales. It's still a fresh channel and competition is scarce, meaning you can stand out by adding this channel to your marketing mix.
Be mindful that messages on digital billboards need to be simple and concise. If you manage to get a video of it, it might just be the social proof you need to skyrocket your business.
At the end of the day, even if you don't manage to integrate digital billboard advertising into your social media strategy, there is still a huge boost to credibility to be had when you run a campaign using Out of Home advertising.
If you're curious to read more case studies and examples of how companies have used this channel, we recommend reading the TPS Engage blog.
See also: What is a social media marketing strategy?