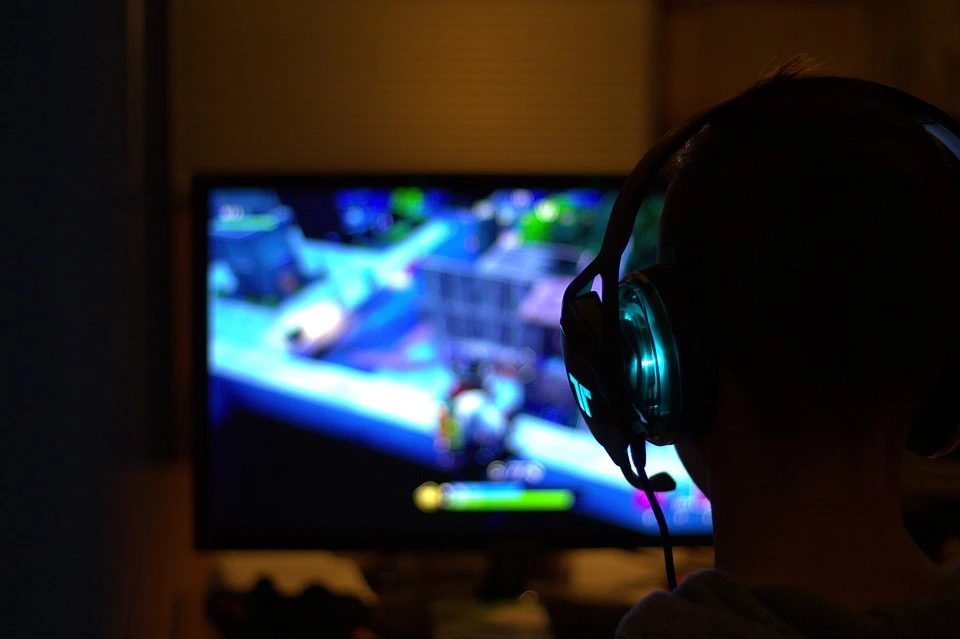 If you think you may have what it takes to start creating content for the gaming niche, there are several things you need to consider before you start up your own video streaming channel. First of all, you need to decide what niche you would like to go into. You then need to start thinking about exactly what videos you want to create, plus certain other factors, such as what to say to your subscribers who are watching you, how to avoid trolls, and much more.
Creating Content for the Gaming Niche: Useful Tips
Know your audience, know your niche
If you're looking to create content for the gaming niche, then you may want to create videos that include the following:
Video game reviews
Tutorial videos
Montage and highlight reel videos
Walkthrough videos
Tips, tricks, and cheats videos
Create video reviews
Let's start by taking a quick look at video reviews. A lot of people like video game reviews, so you may want to choose the latest games to review and then set about reviewing them yourself in your own unique style for others to see. If you're being sponsored by a certain company or if you're affiliated with a company that sells the game, you will more than likely have to try and be at least 75% positive towards the game and shine that game in a positive light when reviewing it.
If you're not making money out of reviewing a certain game from an affiliate company, and if you don't like the game, then you can be brutally honest in your review and say what's bad about the game. Remember, people like as much honesty as possible, and a lot of people can tell when you're lying.
Stand out from the crowd
When creating content for, let's say, a new YouTube or Twitch channel, you need to try and stand out from the crowd. You must think about what your audience wants from you, and this means putting yourself out there on camera and not hiding. It may seem a little bit daunting, to begin with, but once you have posted a few videos and had a positive response, you should naturally become a little more confident. As mentioned, people like honesty, and if this comes across in your videos, you should have no problem getting people to watch more of your videos, especially if you provide engaging content.
If you're rude to your viewers, constantly cussing and swearing, or saying downright stupid things, the chances are that people won't come back for more. In other words, treat your viewers and subscribers exactly how you would like to be treated. If you make videos about the best strategy games, for example, and provide great commentary with your videos, people will enjoy them and will want to tune in to your next videos or live streams. Explaining things in a clear and concise manner that people can understand is great, but if you can try and add a little humor or comedy, even better! One of the other golden rules is to always try and ignore trolls and never bite back.
Tutorial videos
Tutorial videos are also extremely popular, especially for beginners who are looking to find out more about certain things. Let's just say that you make a video about how to clean your PC. In several clear steps, you will have to explain in as much detail as possible exactly how to clean your computer. If you give step-by-step instructions that are easy to follow, and if your advice helps them achieve their task, they are more than likely to come back to watch any other future tutorials you may produce.
You may also want to make a tutorial video showing your viewers exactly how to complete a certain level of a more demanding game. There are endless possibilities for the number of tutorial videos you can make. These are just two examples.
Montage and highlight reel videos
Another popular type of gaming video is a montage/highlight reel video. You can take the best parts of some of your videos and splice them into one big montage, highlighting only the bits you know your viewers will love watching. You can find out exactly which parts of your videos your viewers watch the most by reading the comments and by carefully studying the invaluable analytics of your videos.
Live action and live streaming videos
One of the most standard types of gaming video is the live-action video of you actually playing the games. These videos are also known as walkthrough videos, and they are extremely popular. You can also make videos that reveal certain tips & tricks about the games or any cheats that you know work. People love cheats, and many of your viewers may even thank you for providing them with useful tips & tricks so they can progress further in a game.
Other popular video categories for the gaming niche include explainer videos, game analysis videos, how-to videos, top 5/top 10 videos, and more. You need to try and mix up your videos by adding a variety of these different types of videos.
Best software for creating videos
There are several great video editing software programs available online today, some of which are a lot cheaper than others. Some software is aimed at beginners, and other software is aimed at professionals. Examples of the best software for creating videos out there today include:
Adobe Premiere Pro CC
Apple Final Cut Pro
CyberLink Power Director
Corel VideoStudio Ultimate.
There's also DaVinci Resolve, Movavi Video Editor, and Pinnacle Studio Ultimate, to name just a few. While you can find some free video editing software, the paid-for ones are the best, and they can range in value from around $60 up to $500 or more. If you're really looking to create some of the best videos for the gaming niche, then you may want to save up and invest in top-of-the-range video creation software tools.
How else can you create super niche gaming videos?
If you happen to be a really good gamer, you may want to consider entering yourself in the major tournaments. You never know, you could end up doing really well in certain Esports tournaments, and you could end up placing in a prize-paying position. That's not all. The further you progress up through the tournament rankings, the more of a following you should naturally gain. Any loyal fanbase that you do acquire will naturally want to see you do well and will hopefully tune into your videos.
Expand your horizons
If you do start doing well in the professional world of Esports, but you're only active in one game, you are limiting yourself, so you may want to try and broaden your horizons by trying your luck at several other popular games. For example, you may be the best at Call of Duty, but a lot of viewers may not be interested in watching Call of Duty videos.
They may be more interested in Dota 2, League of Legends, or even games like Forza Horizon 5, Grand Theft Auto, or Mario Kart. In other words, try and become good in as many games as possible, not just one game. With that said, you could even start losing some of your loyal viewers/subscribers because you changed games. Don't forget that you can't please everyone. You must try and respond to what your viewers want. People who show themselves playing multiple games are known as variety streamers.
Beat the competition
The competition for making super niche gaming videos is already stiff. You just have to have the right mixture of all the necessary ingredients mentioned above. Don't be too disheartened if nobody watches your videos. To begin with, building up a decent viewership can take a while. The more people start watching your videos and sharing them, the quicker you will gain more followers. Live streaming regularly with a huge following should be your ultimate goal, and it shouldn't be too difficult to achieve as long as you persevere.
In addition to creating your videos, don't forget that there will also be a lot of time spent editing the videos, managing your social media accounts, corresponding with people and replying to emails/comments, and networking.
Know your competitors
Finally, try and take note of what other major live streamers do in their videos. Think about what you like and what you don't like from their videos, and try to use similar ideas when making your own videos. Just make sure that you don't use their content without permission or copy them. Also, remember to have fun and don't pay attention to the trolls.
A final word
It takes a special kind of person to become a gaming content creator, and you never know, you may just have what it takes to become the next big star, like Richard Blevins (aka Ninja), Imane Anys (aka Pokimane), Turner Ellis Tenney (aka Tfue), Michael Grzesiek (aka Shroud), Rubén Doblas (aka Rubius), or Félix Lengyel (aka XQc). So all that's left to do now is, have think about what your nickname might be, or do you already have a great one that you know everyone is going to love?