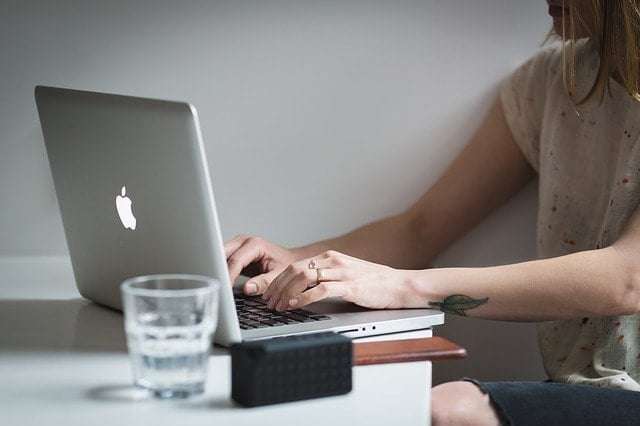 Are you passionate about digital marketing and you want to share your knowledge with people from all over the world?
HotinSocialMedia.com is the best place to do that. You will be in contact with a lot of social media contributors all around the world and if you want to write for us, your articles will have great exposure.
Your Benefits
– you'll receive a dedicated contributor profile, where you will be able to promote your blog/website (nofollow links) and 3 of your social media accounts (Facebook, Twitter, Linkedin, Pinterest etc)
– you will be noticed in this great community of social media all around the world
Requirements
– all the articles must be written in English, without spelling or grammatical errors and must be original (never published before)
– your articles must relate to one of the following Digital Marketing topics on our site: Social Media News, Useful Tips, Recommended Tools, Marketing, SEO, Infographics, Social Media Tops and Social Media Events.
– is not allowed to add paid links for SEO purpose because this links will be deleted from your guest article without any notification.
– every article must have one image or more (at least 800 widths) and have the source of the image (if the image is not made by you)
– the articles must have at least 2.000 words.
– we need also your http://en.gravatar.com/ account email address
– is not allowed to make an article dedicated to promote a product or a brand
– to be promoted as one of our Hot in Social Media Contributors we suggest our contributors write at least 2 articles per month
– every article must match the quality of other posts on the site
Before you start to write the guest article read this!
Because we received a dozen of new guest articles every day and because we reject a lot of them, please take a look at some quality guest articles that have an interesting, useful, up-to-date topic like the ones below. If you want us to publish your guest article, you'll have to reach these article's quality.
11 Incredibly Effective Types of Social Media Advertising You Must Know
9 Proven Ways to Boost Your Social Media Traffic Immediately
25 Best Web Hosting Services You Really Need To Know
100+ Must See Examples of Guerrilla Marketing
8 Tips to Get Loyal Instagram Followers Forever
How to Use IGTV (Instagram TV) Like a Pro?
What we need from you
– links to 3 of your best articles (your name must be displayed on the top or bottom of these articles) about Social Media, Digital Marketing, SEO, E-commerce or Tech
– your full name, blog/website (rich anchor text links are not allowed), social media accounts (Facebook, Twitter, LinkedIn etc.), a, short piece of text describing who you are and what you do (this little biography will be displayed at the end of each article of yours)
– we need also your Gravatar's account email address
– send your articles and tutorials (with pictures, video etc) on our e-mail:
adi at hotinsocialmedia dot com
– we will reply with the confirmation if the articles will be published on our blog and let you know when this will happen (you cannot promote any questionable material, and this includes, but is not limited to the following: warez, sexual content,  criminal activities or political, racist or hate websites).
OBS: All the articles that are published will not be deleted.