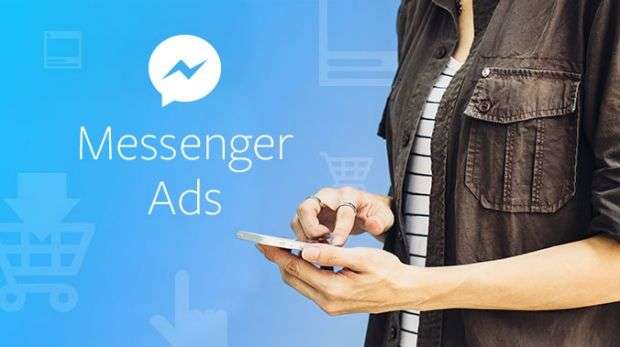 Image source: Smh
Facebook has successfully maintained top position among the social media giants, and the same goes for its messenger as well. With more than a billion of downloads, more people are joining this social media platform every day. The increased usage has made every merchants and seller adapt it for the ease and comfort of end users.
The eCommerce websites have not only started Facebook marketing but incorporated it as sign up procedure as well. A great majority of online users are reluctant to register an account with an online store, that's why merchants can replace the conventional registration and sign in procedure with Facebook profiles. They are no longer required to remember ID and passwords, as they can instantly register and use the website with their Facebook account. Magento Facebook Login Extension is one of the worth considering tools to encourage users registering for an account, whereas merchants using WordPress or PrestaShop can also find similar alternative solutions for their websites.
According to Recode, Facebook Messenger has about 1.07 billion active users each month which is increasing exponentially. It means about half of the active Facebook users are active on messenger too. Why not indulge them casually through messenger apps installed on their smart devices. Your Facebook ad without may go be ignored in news feed, but the messenger is making sure your readers got your point.

How are Facebook Messenger Ads benefitting businesses?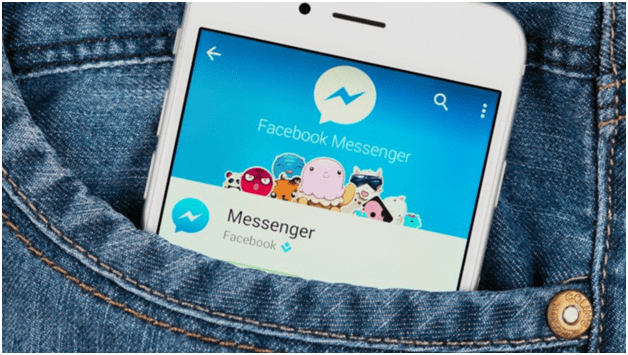 Facebook messenger has penetrated deeply into custom and technical support so that businesses can take benefit of instant and quick communication medium. Facebook is considered a by-default social media platform just like the way we use Google for searching things online without even thinking to try another one. Though there are many competitors, for business communities, Facebook remains a preferred source because of its accompaniment with Instagram. Following are some of the benefits a business can avail after implication of Facebook messenger ads.

1. Quick Interaction with Target Audience
Facebook messenger was closely competing with WhatsApp and other messaging applications, but its hassle free use is incomparable. The users are no longer required to share their cell numbers or email addresses to create an account and chat with friends. They can log-in to messenger with their Facebook profiles and connect with their social circles.
For businesses, it is a win-win situation, as they outreach the customers through Facebook ads directly to the user's inbox without compromising their personal details. For instance, a conventional business requires users to call or send an email to inquire about a product, features, or pricing. But, Facebook messenger remove such barriers in reaching out to your target audience on their preferred medium of communication.

2. Businesses can Display personalized Ads in inboxes
Facebook Messenger ads can be personalized with text, image, and video and placed to display in user inboxes. With ad customization options, merchants can decide either to display promotional messages in text, image, or videos to the potential buyers. The creation of sponsored ads can easily be placed in messenger that grabs maximum user attention. Users are more likely to notice the ad when they open the app to drop a message to one of their contacts.

3. Generating leads with messenger destination ads
Advertising a product or service on Facebook is often ignored when the users are required to fill a form for contacting the sellers or asking a quote. Usually, they are required to leave Facebook and land merchants' website. But, Facebook ads that are configured as a destination to messenger bring quite welcoming results. The potential customers can drop a message without any hesitation and ask for product details. This, ultimately generate leads so that you can offer them enticing deals and ensure they convert into your buyers.

Setting up Facebook Messenger Ads as Destination or Placement

Facebook messenger ads are somewhat the email marketing where companies aim to drop their promotional messages to the personal emails of potential buyers. But, this seems to be more revolutionary as Facebook users remain online and frequently open messenger to interact with their family members, colleagues, friends, and companies. The ease of instant messaging in messenger is making businesses to promote their Facebook usernames rather than a phone number for customer queries.

1. Facebook Ads as Messenger Destination
Setting up Facebook ads as messenger destination are displayed in the news feeds of your targeted users and requires them to inquire, contact, or avail the offer by contacting you through messenger application. These kinds of ads provoke an urge among users to get connected with your customer's support team and seek assistance about a product, service, or a deal you offer.
In fact, it is a kind of getting qualified leads which can be converted into sales with one-to-one conversation. These ads can be utilized for the promoting job opportunities, discounts, special offers, or anything you would like the customers to interact through.
For example, with Facebook messenger destination ad, a coaching academy can encourage students to inquire about course content, schedule, and fee. It facilitates students to ask all about a course within their messenger app and does not have to write emails or make calls for it.

2. Facebook Messenger Sponsored Ads
Messenger sponsored ads is a slightly different approach to reaching out potential customers as it embeds an advertisement within inbox messages of the users so that they can easily notice the promotion. It is one of the brilliant methods of showing ads to the users where they are most likely take notice of. It can help marketers increase user engagement, divert their attention towards promotions, and achieve conversions as well.
The sponsored ads in messenger work like a promotional email as it gets access to the personal space of the users and let them view promotions. Email outreach is also one of the effective marketing tools. The recipients come to know about your offers when they open the email account and check messages in routine. In the same way, you can reach them out through the Facebook messenger, which is more fast and effective.
Facebook is not only fair to marketers and advertisers but to the common users as well as set limitations on sponsored messages as well. It restricts marketers to show messenger ads only to those users who have been engaged with the business page, else every marketer will try to flood the users' inboxes with promotional messages. In this way, the users are not bothered with the ads as they have shown interest in their last interaction. Additionally, they can unsubscribe from viewing the sponsored messages from the page.

Additional Messenger Ads Functionality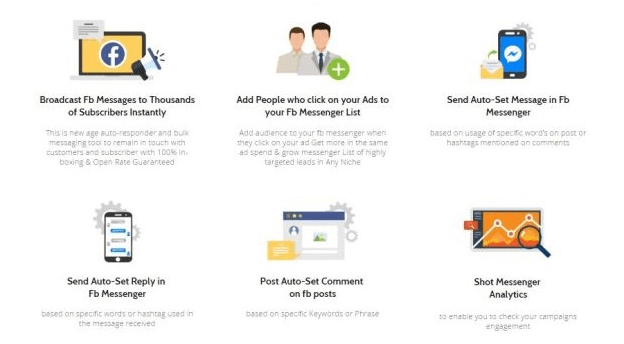 Let me explain some additional features of the messenger ads that may amaze you about the recent marketing standards and practices to try.
– Users can document agreement to receive messages from your page in future. It gives you permission to outreach them with a direct message.
– Facebook messenger ads allow you either to display single image, video, a slideshow, or carousel to your targeted users
– In addition to the desktop display, you are provided with a mobile view of the ads you create to better showcase promotions. The ads are surely mobile-friendly.
– The users are notified of your direct message to ensure they consider reading the message from notification tab if they miss to open it themselves.
– A custom select audience who have ever interacted with your official page to narrow down the audience and make the promotions more effective and powerful.

Final Thoughts
Facebook is expanding social media marketing ecosystem with innovative solutions while keeping an eye on the ease and comfort of end users. Merchants and sellers are given the latest advertisement tools to drop promotional messages right into the inboxes along with conditions. The restriction based marketing is allowing businesses to spread the word about their products and services within the ethical standards of marketing. Facebook messenger ads are surely a milestone towards improving user engagement, generating leads, and boosting conversions.

See also: Instagram Contacts Integrated into Facebook Messenger