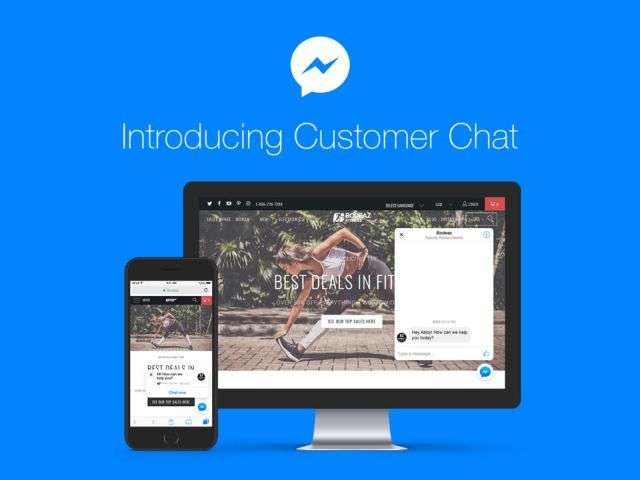 A new era begins for businesses with Facebook introducing a Messenger to business websites. A closed beta has been released recently and it allows customers to talk directly to businesses on their websites and then continue the conversations on mobile, tablet and web.
With this step, Facebook is concurring with other platforms that already do this, but its advantage is the reach and its platform, with whom users are already familiar. Within this type of chat, customers will have access to all the features that the Messenger platform is offering at the moment: payment options, bots, rich media. This way, Messenger is opening to businesses a reach of over 1,2 billion monthly users.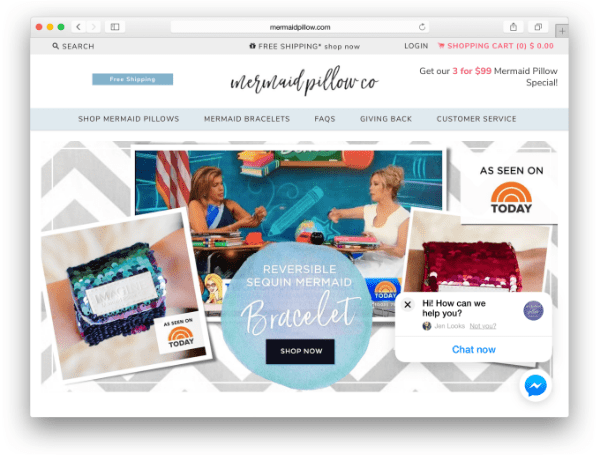 via TechCrunch
As well as the other chat platforms, Messenger will hover over the top of the business website, with its blue and already recognizable blue icon. The moment a customer starts a conversation on the website but, for some reason has to leave the website, he or she can continue the conversation on mobile or tablet and no information will be lost. This is a big plus that Facebook comes up with when it comes to customer support, versus other platforms that do not allow this once users leave the website or close the chat window.
This new tool is beneficial for businesses that already use the Messenger platform to keep in touch with their customers, as they won't need to have a specific separate channel for requests coming from the web. This will also ease their job, as they won't have to have a special email channel to keep in touch with customers and interaction will be more rapid and user-friendly.

via TechCrunch
The tool, however, might not be as good as it seems for the customer support part of the business as it can't be (yet) linked to other backend support systems. It doesn't support also any analytics tools that other platforms are currently offering to users. But, as it is still in closed beta testing, those features might be integrated within the beta release or even later.
The new tool form Facebook makes a step towards businesses, continuing what they have started some months ago when they introduced mechanisms for finding bots and suggesting businesses both that might be relevant to their business profile. This comes after Facebook introduced bots that allow businesses to stay in touch with customers and remind them to do a specific action.
What do you think of Facebook's Messenger to Business Websites move?

See also: How Do I Use Facebook Messenger For Business?