A few months ago, while working for an event, I had the opportunity to test Zoomph a very nice and useful tool for those working in Social Media. Zoomph generates a Social Media Wall with posts from Facebook, Twitter or Instagram, based on a hashtag and provides a simple analysis of reach, engagement and location.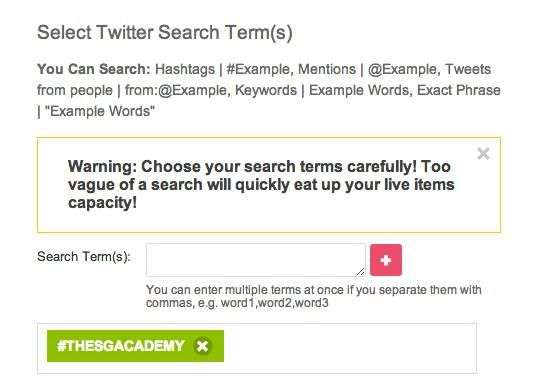 Zoomph is pretty simple to set up. You start by connecting your social media accounts and then enter the hashtag for Twitter and Instagram and the link for the Facebook page. Then you set the dates – from when and until when to analyze posts. And you're done. In a few short hours you will see the results.
The Social Media Wall is customizable. You can set a title, you can upload a logo, and you can set to display the latest posts or posts from the last days. Also, through the Social Media Wall, you can organize Q & A sessions, displaying questions that participants can answer via any social network they use.
An interesting option is the possibility to manually approve or reject certain posts. Zoomph will automatically reject posts containing certain words, but if you want you can approve them manually. All posts rejected will not appear on the Social Media Wall or in the analysis.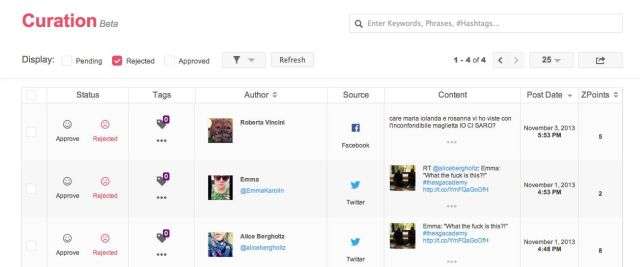 The analysis is simple and strait to the point. You can find the total number of posts, the total reach, the percentage of conversation on each social network, the most used words, the most influential users and the location of the posts.



Thus, from April 1st 2013, when we started communicating for The Academy, there have been 949 posts on Facebook (32.56% posts and 13.17 % comments), Twitter (41.62 %) and Instagram (12.64 %) that have reached a total of 411.943 people.