While Facebook and Twitter were once known as the original social networks, many new networks like this have been launched in the past ten years. LinkedIn, Google Plus, SnapChat and, of course, Instagram. When Facebook launched, its primary goal was to allow friends and colleagues to stay in touch with each other. Twitter's goal was to allow people to broadcast short, yet powerful messages in 140 character messages. Instagram, however, reinvented the idea that Facebook and Twitter originally shared with the world, and came up with a social network that solely focuses on images and videos, with the option to "attach" some text and hashtags to such media.
Instagram was founded and launched to the public in 2010. In the beginning, the app had quite a lot of problems, such as a server that constantly crashed. After these problems were sorted out, the platform quickly grew into the world's most famous photo-sharing social media platform.
Today, the platform has more than 500 million users that logs in at least once a month – with many of these users logging in daily to post new photos and check up on the accounts they follow. According to HubSpot, more than 40 billion photos have been shared on the platform since its initial launch. As much as 95 million new media posts are also made daily to this social network.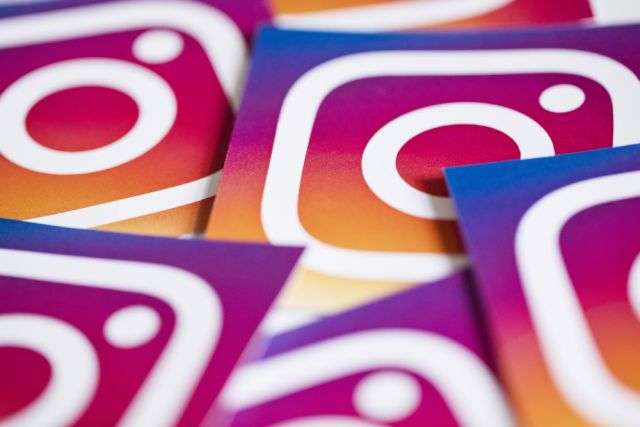 Why Instagram Stories Is A Game Changer
Instagram Stories: What You Should Know
Since its first launch, the developers behind the Instagram app has been making frequent changes and updates to their app to improve the experience for users. In 2012, simply two years after its launch, the app was sold to Facebook for a staggering $1 billion. A total of $300 million was paid out to the founders of Instagram in cash and the rest of the $700 million were given to the founders as stocks in Facebook. Since it was sold, Instagram grew even larger with the help of its new owners on Facebook. With all the new updates being implemented into the Instagram platform, marketers and brands also started to take a liking to this particular photo-sharing social app that allowed them to communicate with their fans and customers in a completely different way than Facebook and Twitter allowed them to.
Approximately four years after Facebook acquired the platform, in 2016, Instagram announced the launch of a brand new feature that didn't really took the world by surprise. The Instagram Stories feature, a new method of sharing photos, videos and other types of media with users on Instagram, was very similar to the features that came preloaded on an app that launched just one year after the founding date of Instagram, known as SnapChat. Still, brands decided to give Instagram Stories a go and quickly realized the massive potential that this new feature had for their particular brand, and for the way they are communicating with those who are following them, as well as those who are yet to become followers. Recently, in 2017, a new feature was added to Instagram Stories that further enhanced its usefulness for brands, website owners, and internet marketers, now showing results from stories at the top of search results when Instagram users search for a location or a hashtag. Today, Instagram Stories are not only used by brands themselves, by also often as part of influencer marketing campaigns.
How Brands Are Using Instagram Stories
Instagram Stories may seem like a take on SnapChat's feature in the beginning, but once you have started to explore this feature of the media-sharing application, you will notice that it has a significant amount of benefits to offer your brand. There are numerous ways in which the new Instagram Stories feature can be used to help increase your social media outreach on the platform, to reach a new engaging audience and to deliver a personalized type of media to your existing audience. Let's take a look at how your brand can also use Instagram Stories to its advantage.
Connect At A Deeper Level With An Existing Audience
The first benefit that Instagram Stories has for brands with an existing audience is the fact that this new feature allows a brand to connect on a more "personal" level with their audience. It allows the brand to tell a story about virtually anything that relates to the brand. This could include a story about a new product that the brand will be launching soon, where the brand can share photos that act as "teasers" for the new product. On the day of launch, the brand adds a photo of the actual product to the story. Another example would include adding photos of "behind the scene" acts to an Instagram Story. A brand could share what is happening in the manufacturing department to share with the audience how the products they love are made in the first place.
Filtered Inbox
Another great benefit that this new feature of Instagram has added is the filtered inbox feature. While most social networks would contain one particular inbox where all messages are sent, Instagram now contains two different inboxes that can be utilized to the advantage of the account holder. The first inbox contains messages that were sent to the brand or the account owner by people that they personally follow. The other inbox is filled with messages from users that are not being followed. Being able to filter through messages in this way would speed up the process of determining whether a message is from an existing or a potential audience, and would allow the brand to customize their social media marketing approach in an appropriate manner.
Powerful Insights
Lastly, we should not forget to mention the fact that the insights a brand is able to gain from their Instagram Stories are very powerful. When a message is received, it is possible to simply click or tap on the account's username and details about that particular account will be provided to you in an instant. You will be able to see their profile details, bio, as well as the media they have uploaded to their account. This can help you determine who to target on Instagram and ultimately make your marketing efforts on this platform more successful.
Conclusion
While Instagram originally launched to allow the average user to share photos and videos with the world, marketers, and brands quickly noticed that this platform also had a lot of potential for them. The announcement of the latest Instagram Stories feature further added value to this platform for brands and marketers, and now offers numerous advantages that companies can make use of to deliver a more personal approach to their marketing efforts on this particular application.

See also: Everything You Need To Know About Instagram Stories vs Snapchat Stories