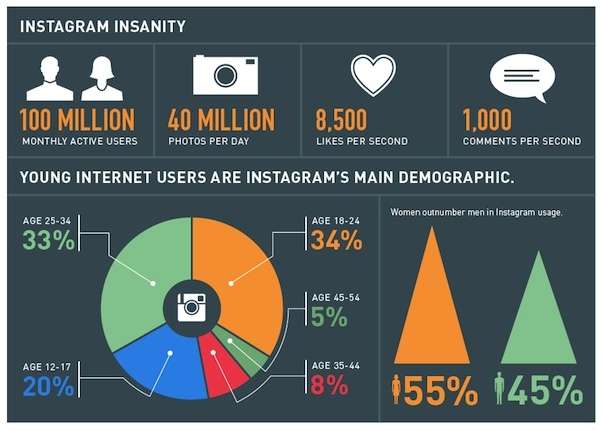 A month ago, Instagram just passed 100 Million monthly active users. Today, this 100 million users, post 40 million photos daily, give 8500 likes and make 1000 comments per second.
Most of these millions of images are processed and customized, with the help of different Instagram filters, one of the reasons why Instagram is  so popular nowadays.
To see what are the most used Instagram filters and what this filters say about you, check out the Infographic below made by Marketo
Which of these Instagram filters, you use most often?