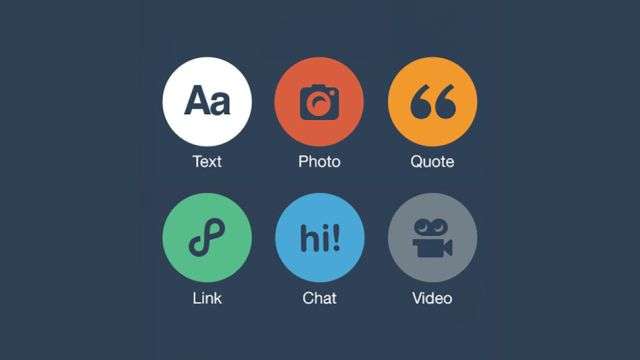 GIFs are easily the most popular form of content on Tumblr. It would be abnormal to log into your account, and not see at least a few GIF sets on your dashboard. The appeal of this form of content is easy to understand since it's not only entertaining to see but engaging to boot. However, to some, the creation of GIFs has been something of an enigma. How could they create such content as well, possibly ushering more people in the direction of their blog?
Suffice it to say, Tumblr has made this so easy that even the casual user can get involved.
This past Tuesday, Tumblr launched its very own "GIF Maker", which is a tool that does exactly what you think it would. Available only on mobile devices at this time – specifically those with iOS and, in the future, Android –  the Tumblr GIF Maker will allow you to take burst photos and videos from your device, before transforming them into animated GIF images. The way that this tool is accessed is through the official Tumblr app. What this means is that, unlike Facebook Messenger, you won't have to download an entirely separate program to take advantage of this feature.
There's more to the GIF Maker than simply uploading content. Tumblr has made this process quite user-friendly, as there are different features to make use of. For example, if there is only a small section of your video that you'd like to make into a GIF, you can trim the aforementioned content as you'd like. You can also adjust the speed so that you can make an otherwise slow clip a bit snappier, which fits the immediacy that GIFs are known for these days. While these are admittedly simple features, it's easy to imagine that they will be welcome.
Before you make use of Tumblr's GIF Maker, though, there are a few tips that can help you along. In the post announced the aforementioned tool, Tumblr stated that shorter videos tend to come out the best, which makes sense given the smaller file sizes they possess. In addition, when setting a speed for your gifs, 1.5x seems to be most effective. There are other ways that you can get the most out of this tool, so experiment with different tools for the best outcomes.
What is your take on Tumblr GIF Maker? Have you used it? If so, do you see it as something you'll take advantage of more often? Please leave any and all thoughts in the comments below!

See also: How to Effectively Market on Tumblr