The interaction between businesses and customers has changed over the years and this is mainly after the appearance of the Internet and the way messages are sent to a specific target.
Social media marketing has then changed again the interaction with different platforms and different ways of sending messages.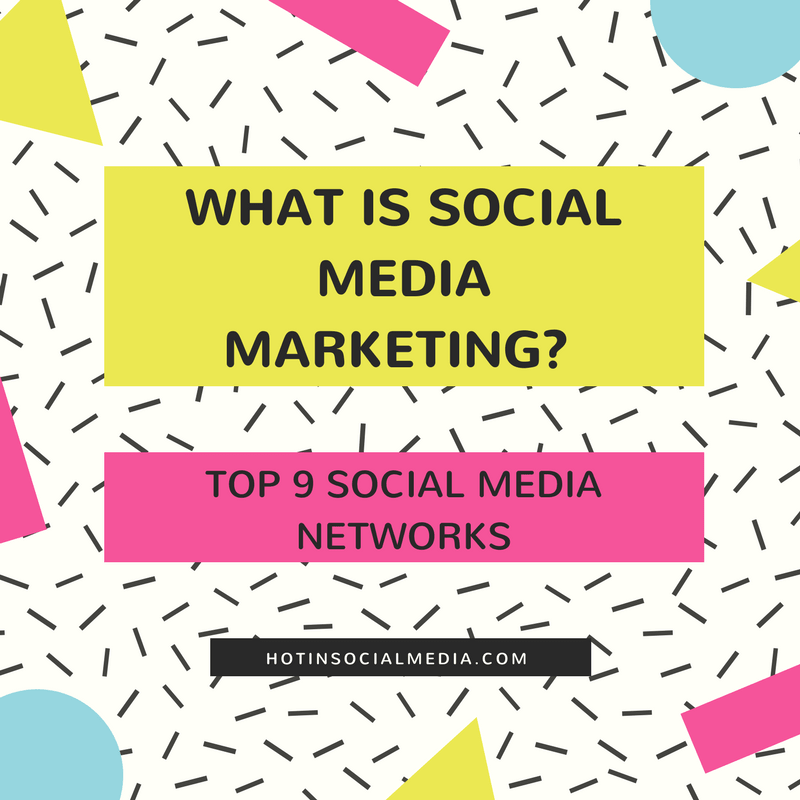 What is Social Media Marketing?
Social media marketing or simply SMM, is the way brands transmit a customized message to a target audience they choose. This means creating and posting content on different social media networks through text, photos, videos or GIFs. The scope of those messages is to engage potential customers in spreading the word on a product or service. This engagement can be done organic (with the latest news it also has to be viral in order to become organic), or by paid advertising.
But before you start posting content and promoting it on social media, you should think of a social media plan that should answer the following questions:
Who is my target audience?
What do I want to achieve with this plan?
Where is my target audience, and how do they consume social media marketing?
What message do I want to send via the content I am sharing on social media?
Of course, every business has its own profile, so when thinking about a social media plan, you should take into consideration this as well. Not all social media platforms are suitable for all businesses. Also, you should never rely on a single social media network, always try to find at least three or four that suit your business profile and take advantage of the features they provide.
If you want to manage multiple platforms in one place — which would make your life a hell of a lot easier and save you a lot of time — you can use one of these online social media management tools to help with planning and scheduling your social media content on several networks at once.
In the following part of the article, we will highlight the benefits of several social media networks when it comes to sharing content and advertising with them. Check out the most influential platforms and how you can use them in your social media marketing plan for this year.
The 9 most influential social media marketing networks
As we were saying at the beginning, there are lots of social media networks that you can use in your strategy: older or new ones are appearing or disappearing over time, but there are some that have passed the test of time and are still up and running.
We'll start going through them and give you insights on how you can benefit from their features when creating your marketing plan for the following year.
1. Facebook
Everyone who works in the marketing field knows the story of this social network: it was meant to be a means of communication amongst students at Harvard and it quickly spread to other colleges and then throughout the world. Algorithms have changed when it comes to Facebook through the years and lately, Mark Zuckerberg made a statement saying that the news feed algorithm will change again, prioritizing news from family and friends ahead of the ones from brands. This was not a good news for advertisers because now they have to put a lot more effort if they want their content to become viral, or more money in paid advertising. So how can you use Facebook as a means of transmitting information?
Facebook has them all: the possibility of posting text messages, photos or videos, even GIFS. With the evolution of the social network, even the possibilities of targeting possible customers have changed and became more and more complex, due to the information that users provide on their profiles. So this gives the advertisers the opportunity to be creative when it comes to promoting their product.
So what is the first step you should take? Create a business profile, from the Business Manager tool. This will help you create ads that reach audiences you target.


As we were mentioning before, there are a lot of ways of advertising on Facebook. You will find all these in the Business Manager: whether you want to drive traffic to your website, boost your posts, promote your page, gather more people to join your event or have people take advantage of your offer, Facebook gives you them all.


After you have chosen the scope of your ad, the next step is to create your audience. You can target people around a certain location, choose their age, interests, gender, language, behavior, and connections. You can even select the devices they are using and on which you want your ad to be displayed.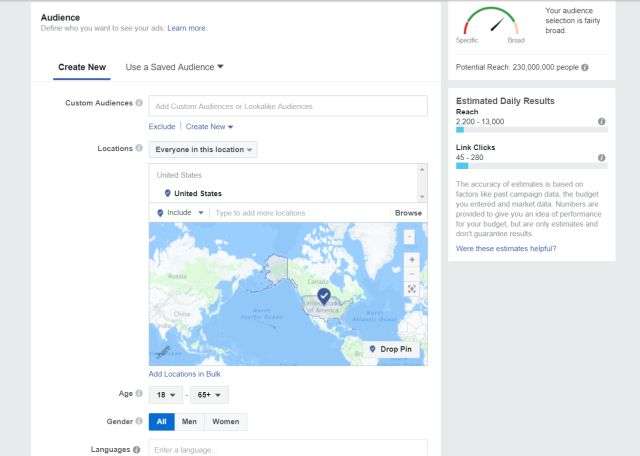 Besides the old ways of advertising on Facebook described above, you can also use the Facebook Live Videos to promote your product or event. If, for example, you have a product, you can show in a live video the way it works. If you have an event coming up, you can do live videos with your speakers to promote it and invite people to join it.
Facebook Messenger
Lately, Facebook has integrated bots in Messenger so you can offer support to your customers, let them know information on your newest products and ask them feedback. They also integrated PayPal in Messenger, so now you can send invoices easily and answer potential questions your customers might have, on the spot.
In 2017 Facebook introduced the Messenger ads. By this, businesses can get in touch with potential customers and showcase products. All these with a personalized touch from your side, depending on the scope of your plan and the implementation: whether you want to send them text, photos or videos. All those are available now. They also offer you an analytics tool to see how those ads performed.

Facebook Stories
Right after integrating Facebook Stories with Instagram Stories and promoting the cross-platform posting, Facebook has also merged the stories appearing on the newsfeed with the Messenger ones.
Just like the Live Video, Stories are a good way of promoting content that your followers will consume. You can tell the story of your brand, showcase products or present your team. All these in 15 seconds length videos.
Instagram Integration
It is no news that Facebook acquired Instagram and started integrating it into the platform (see the Stories that can be cross-posted). When you create an ad on Facebook, you can share it on Instagram as well, both in the feed or in the Stories. But you must pay attention to create it in a format that is supported by both platforms.
2. Instagram
We started discussing about Instagram above, in connection with Facebook, but there is much more to talk about its benefits, so we'll save a chapter for them.
Ever since its beginning, Instagram has had the recipe for success, basing itself on the imagistic part of life. People were sharing photos to describe their days, their feelings or moods. So this was a good way of getting the users' attention and to make it engageable. As it is very easy to like a post: just tap twice on it and the process is done.
Since it was acquired by Facebook in 2012, the social network has grown like no other, introducing new functionalities and new ways of interaction between its users. But let see which are those.
There are now more than 2 million advertisers on Instagram. Are you one of them? Whether the answer is yes or no, check how you can take advantage of the features the platform gives you when it comes to post and promote content.
Instagram regular posts
You can get creative using Instagram's very first feature: posting pictures in the newsfeed. Be as creative as you can and for sure you'll get your followers' attention. You can also use the multiple photo option, showcasing different products or one product in different situations.
Besides the photo option, you can also use videos to promote your content. They have increased the video duration from 15 seconds to a maximum of 60 seconds. So be creative, create engaging videos and followers will come.
Hashtags. Use hashtags whenever you are posting content on Instagram. Whether it is about photos, videos or stories, use hashtags. Lately, Instagram has introduced a new feature that allows users to follow hashtags on the subjects they are interested in. So whenever you use a hashtag in your post, they will see your post.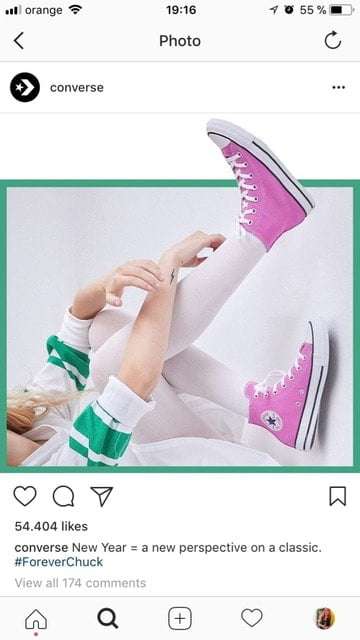 Instagram Stories
When Instagram launched the Stories feature everybody considered it to be Snapchat's copy-cat, but it seems that they have beaten Snapchat in the number of users and the features that the Stories offer.
So besides the photo adding, 15 seconds videos and the live videos, Instagram Stories have developed a series of features that encourage engagement like Instagram Polls for Stories.

Instagram Live Video
The live video feature on Instagram has been constantly changing. From the simple way of broadcasting live, they made it possible to share your video with one of your followers. If you started a new live video, a user of your choice or of their choice can join it. So think of this as a new way of interacting with your audience. Let's say you want to showcase a product or a new feature for the first time in order to get feedback from your potential customers. Just start a live video and invite people to join it and give you live feedback. This is cool, isn't it?
Instagram Ads
As we were mentioning in the chapter above, you can create Instagram Ads both with Facebook and within Instagram, if you have – and you should have – a business profile. This will show you statistics on how your ad worked, engagement so on and so forth.

Influencer Marketing
Instagram is also a good tool to use for Influencer marketing. If you have enough budget for your marketing campaigns and want to spend them on Instagram, using the power of an influencer can help you. But if you don't have enough money for big influencers, think about the micro-influencers as well. They are not as big as celebrities, but they will promote your product in a more authentic and sincere way.
3. WhatsApp
Maybe you don't necessarily consider WhatsApp as a social network, but ever since it has been acquired by Facebook, although its main purpose is still the communication, it also has other features. We'll talk about them and how you can use them in your marketing strategy for this year.
WhatsApp Desktop
WhatsApp has launched a desktop version and this is, in my opinion, a very important feature, as you mustn't have your phone in your hand all day long. Imagine if customers were writing for information on WhatsApp and you had to type on your phone. This way, you can easily stay on your laptop or PC and reply to inquiries.
WhatsApp Updates
Of course, no Facebook product can exist without a Stories feature. WhatsApp's version is called Updates and appear on the Status section of the app. Until now, this feature is not much used by customers, but there were rumors that Facebook would like to integrate it with its own stories for more traction.
You can use this feature for the same purposes as you use the other stories: showcasing products, presenting the teams, ask for feedback.

WhatsApp for Business
Earlier this year, WhatsApp has announced that they have launched a Business App available in certain countries and for a limited number of markets.
There are several benefits that the newest version of the App gives you, the marketer: an official business profile, quick replies to FAQs, away messages or statistics.
If you want to use WhatsApp in your marketing strategy, you would better have this new version in your mind. It is not yet available worldwide or on iOS, but it will soon be.
4. Twitter
Twitter has also been a forever-player in the social media marketing, both for normal users and for businesses as well.
It has given hashtags a role and kept people following them when interested in a certain topic.
Its main characteristic was until 2017, the 140 character limit. After some testing and listening to users' feedback, they have increased the character limit to 280 in certain markets.
As well as for the other social media networks, it is advisable to have a Twitter for Business account, so you can get analytics on your posts and see how people engage with them.
Twitter acquired Periscope before they even officially launched, making a step forward to video broadcasting, even before Facebook had that option.
Besides using the Twitter Ads tool to generate leads, we think you should focus on the video streaming offered by Periscope. The power of video is growing more and more every day now, so try to establish a good brand image through the live videos. Whether you are organizing a conference, a concert or any other event that might engage users, do real-time videos to keep their eyes on you.
This shows authenticity and your audience will not only feel they are closer to you, but you will also gain their trust.

5. Google+
Google+ has been around since 2011 as an alternative to Facebook. Still, it didn't have the same traction as the other social media network mentioned above, but it does have its pluses.
Since its release to the public, Google+ has managed to gather a 395 million users community that activated their account, but merely 25 million of them have ever posted anything on the social network and, at the moment, only about 6 million are still engaged on the platform.
So why would you use Google+ in your marketing strategy? We'll let you know now.
Google+'s main advantage is the integration with Gmail, which helps you create circles and separate users based on interaction, scope and things you want to share with them. As the other social networks, G+ allows you to publish texts, photos, videos and even create polls.
Google Hangouts
Besides the option of sharing the news with your audience, you can also use Google Hangouts with G+. Hangouts have been used for calls between friends, but also for webinars This is the marketing trick that Google + might help you with. You can use it to trigger users to follow you on G+ in order to be up-to-date to the webinars you are organizing in order to spread information and, by this way, you can also link other content to your account.
We all know that Google is maybe the most powerful search engine at the moment. If someone is looking for something, they will go to Google. Having a Google+ account and updated information on your business will increase your chances of appearing on Google search results for relevant searches. So, don't forget that Google Plus is good for SEO!
6. YouTube
Moving on to the next chapter, we're talking about another Google product: YouTube.
YouTube is the most accessed network when it comes to videos. Over 1,5 billion users log-in to the platform monthly to watch different videos: whether they are music ones, webinars, DYI or other forms of entertainment. The main advantage of the network is that it is free for the users and the diversity of the content.
So how can you use YouTube in your marketing strategy?
Create videos that showcase your product and let them out in the world. When people watch videos on a certain topic, yours might come up as a suggestion and will get the users' attention. You have two directions: teach or entertain. Both works depend only what you want to share with your audience. A benefit of the YouTube videos is that there is no length limit: you can either create a 30 seconds teaser or a 2 hours webinar or course.
Our advice is to create a YouTube Channel where you post videos of interest for your community or for possible customers. YouTube has grown that much as it is now the second largest search engine in the world. Having a channel also provides analytics on how your videos are watched.
YouTube Ads
A way of monetizing YouTube is through ads. Then again, you can choose the format of the ad: you can give users the possibility to skip it after a few seconds or make them watch it entirely. Our advice is to do some A/B testing to see what works. YouTube offers statistics on how people interact with your ad, so after a while, you can see what works and use that strategy.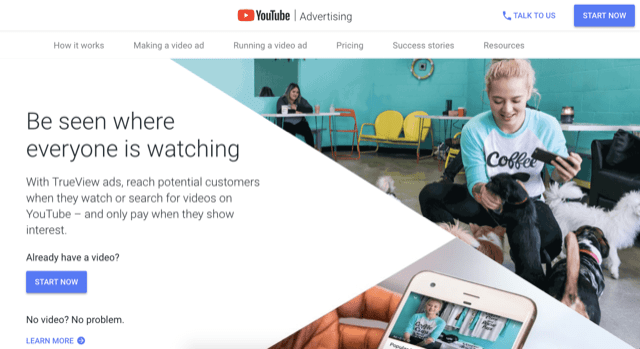 Reels for Creators
Keeping up with the social media trends, YouTube has introduced Reels for Creators. What does this mean? It means that if your business channel has more than 10.000 subscribers, you become a Creator and share story-type content. And the advantages are:
you can create polls to ask your followers what kind of content they would like to see in your videos;
show them behind-the-scenes captures;
you can add filters and stickers to your videos;
compared to the other types of stories, those will not disappear within a 24 hours span.
So take advantage of all those features offered by YouTube and keep your community engaged.
7. LinkedIn
LinkedIn is maybe the oldest social network in this article. It has been founded in 2002 but didn't have much growth at the beginning. They have now around 500 million members of their community.
When thinking about LinkedIn, people think of business. They don't go there for funny videos, music or entertainment. They go to LinkedIn to find news related to their business, hire or find new jobs.
Now let's see how you can use LinkedIn in your marketing strategy.
SlideShare
LinkedIn acquires SlideShare in 2012, making it possible for its users to create and share presentations. So you can use SlideShare to transmit information on your product, present your team in a professional way – not funny pictures that you might post on Facebook or Instagram – and let them know you or your product better from a business part of the view.
LinkedIn Groups
LinkedIn Groups are a good way of gathering a community formed by people interested in a certain topic: marketing, automotive, business etc. Create yourself a group or join one that already exists and shares valuable information there.

LinkedIn Advertising
If you are in the B2B business, LinkedIn might be the perfect place for you to advertise. Don't forget to first set up a business page before you start creating ads. As we were already saying, people go on LinkedIn to find information in their field of action, so if your company has them, it is a good time to play your cards here. It is easy to set up a campaign, so go out there and A/B test different ads, compare the analytics and choose the best strategy for the future.

8. Pinterest
Pinterest, as well as Instagram, is a visual social network. People share photos, DIY tips etc. It is a network mainly frequented by women, which make up to 81% of the audience.
As well as the other social networks, you can use Pinterest to promote your brand: select a brand name before you start posting pins, add powerful descriptions to each photo you post and don't forget about the format: always use vertical photos. Don't forget about the keywords you add both to the name of the pin and the description, as they will help your pins to be more easily discovered and increase their ranking.
Coupons
Another way of getting people's attention is by offering coupons. Discounts have always been a good trigger when a buying decision was made. So insert coupons on your pins so that your possible audience will save them and other followers will get to see them and, why not, use them. It is a good way of generating leads and traffic to your website as well.
Influencer Marketing
Additionally, to the Instagram Influencer Marketing campaigns, you can also use Pinterest for this. Reach for influencers in your niche, open a special guest-board for them and allow them to pin cards there. You can also ask them to let their audiences know about the partnership and where they can find new boards created by them. This is another way of gaining traffic both to your profile and to your website. But never forget to choose wisely your influencers and make sure they have the same values as you do.
Contests
Pinterest is another playground for contests, as Facebook and Instagram are. Start a contest on Pinterest in order to generate leads and traffic to your website. But don't forget about the playful and visual format that those have to have. You can cross-promote your contests on other platforms in order to gain visibility.
9. Snapchat
Snapchat has been around since 2012 and lately tries to make a living, being dethroned by Instagram and Facebook. They have now 178 million daily users, out of which over 70% are under the age of 34.
If your product targets millennials and generation Z, then you should be on Snapchat. Give them behind the curtain snaps, bits, and pieces of your conference or short interviews with your guests.
Snapchat for Businesses
First of all, like on all the other social networks, you should create a Snapchat for a Business profile. Then you can start showcasing your products, give your audience parts of the daily life at your company, presenting the team and processes. Show them meaningful aspects of your business life in a creative way and capture their attention.
You can also organize contests on Snapchat. This is another way of keeping your audience engaged and you'll almost be sure they will keep an eye on you on a daily basis knowing that you might have prepared something exclusively for them.
Due to the ephemeral state of the snaps (snaps last only 24 hours), you can choose to show people prototypes of your product and ask for feedback. You can also show them product teasers and ask for real-time feedback.

Conclusion
As we were saying at the beginning, there are lots of social media networks that you can use in your marketing strategy. We have presented 8 of the most important ones, including the newcomer to the business world: WhatsApp.
When creating your marketing plan, think of your audience first. Who are they? What type of content are they consuming? Where do they consume the content? Which are their interests?
Answering those questions will ease your decision making and help you establish where to focus your efforts.
We have given you some guidelines about how you can use the most important social networks nowadays, so all you have to do is be creative about it and get people engaged.
Which social media networks are you currently using? And why?
Are you going to adopt new networks in your plan?
See also: How to use Neuromarketing to increase Facebook Engagement