It is expected that approximately 50 percent of searches will be conducted without a screen by the time 2020 rolls in. Now you might be asking yourself, how is that possible?
What caused that shift seismic shift in SEO?
Remember that as a brand or organization, your primary aim is to encourage interested prospects to buy your products and services.
If users are more inclined to use voice search to look something up online, then optimizing your site for it makes perfect sense.
By applying the latest digital marketing strategies, you'll be able to stand out from the rest of the pack, and stay ahead of the competition.
In this post, we'll talk about how you can take advantage of voice search SEO in 2019.
How to Take Advantage of Voice Search SEO in 2019?
Take Advantage of Featured Snippets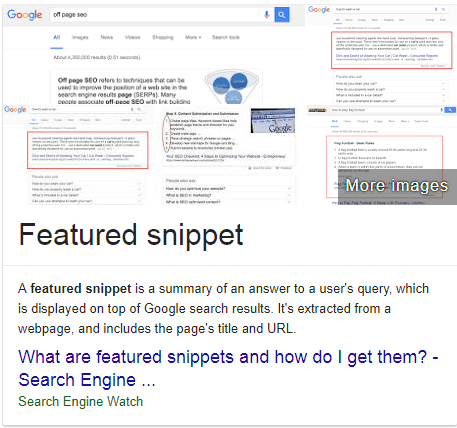 If you're not entirely familiar with the term "featured snippets," then you won't recognize how they look like.
Featured snippets are visible on top of SERPs, and they're crucial because up to 30% out of 1.4 million tested Google queries have them.
If you want to rank on voice search results quickly, then you need to focus on giving quality data. That way, Google will display it on the snippet.
Long Tail Keywords and FAQs
When people look up information using a voice assistant, they act as if they're talking to a human. Often, they won't ask for short, and choppy keywords. Instead, they tend to ask long questions and phrases.
That's why it's essential to utilize more conversational keywords and phrases then users tend to use while speaking, and not typing.
Often, when typing a query, people will utilize the most relevant keywords and type something like "things to do in Malta."
When it comes to a voice query, this isn't the case ‒ it becomes more natural.
Web users would often talk to their voice assistant, starting with "Hey, Siri" or "OK, Google." They'd be more likely to ask a question, like, "Hey Siri, what are the best things to do in Malta?"
To find out what are the possible questions your target audience will ask, you can utilize tools like Serpstat Search Questions and Answer the Public. Moreover, creating a FAQ page allows you to source more long-tail keywords about your content.
Make Use of Structured Data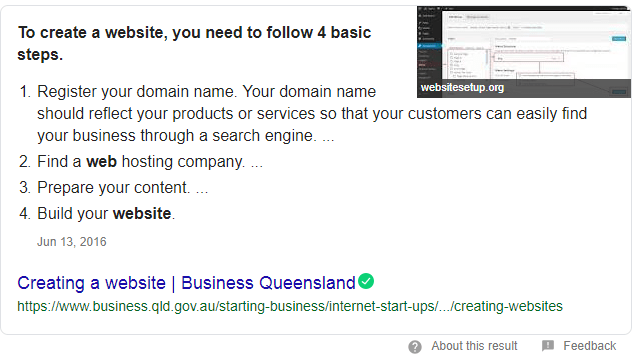 Structured data is the information that you include in your HTML. It often gives search engines further details on what your page is all about. For search engines to read this information, it needs to be in a machine-readable data.
You can use schema markup to add the right code in your page. Schema lets you tell search engines what type of content is on your page ‒ is it a recipe, product page, or article?
It also gives details on the specific content type that would be vital for people to know.
Work on Your Page Speed
Similar to traditional search engine optimization, search engines also tend to favor sites that load more quickly. What happens in 60-seconds can have a significant effect on your site's conversions. That's why you must ensure that:
You have a highly responsive website that works well with different devices.
Files are compressed.
Images are highly optimized.
You use website caching to boost your site speed.
The response time of your server is significantly reduced.
Other tasks that make traditional websites faster.
You can also analyze the current speed of your site through PageSpeed Insights. The tool lets you know whether your site's current loading time is quick enough, and can even offer a couple of suggestions to make it faster.
Also remember that when it comes to voice search optimization, mobile speed is more crucial. It also applies to the overall design as well. So, ensure that you have a site that's mobile friendly because chances are, most mobile searches occur in mobile devices.
Optimize Your Local SEO
Do you know that about 22 percent of voice search queries are looking for content that is location-based? It merely goes to show that you have a higher likelihood of creating voice search content if you tend to invest in local content.
You can start using phrases such as "near me."
Additionally, you can update your local listing and your own "Google My Business."
As we've mentioned earlier, most voice search queries are based on the information about the places most people want to visit. That would be about a particular query about "the best coffee shops in Chicago." Alternatively, a suggestion query like, "what are the best coffee shops in Chicago?"
With this scenario, the best key phrase that's worth optimizing is "coffee shops in Chicago."
But if a user inputs something more general such as "coffee shops near me," search engines will track their location and offer suggestions on nearby places.
Keep in mind that "near me" is a universal keyword.
When these words are present, the voice search algorithm of Google will go directly to Google business listings.
That's precisely the place where your business should be found and listed.
Make sure that you have a profile set up, with your name, phone number, email, and address. That way, it will be more convenient for users to easily find your business.
Once you make this information available on search engines, it will help boost your site rankings with Google.
Over to You
Investing in voice search SEO in 2019 is a great way to boost your brand awareness, online purchases, and revenue. It's fast and convenient, and it's what society is continuously looking for ‒ a type of technology that will significantly decrease the time it takes to complete tasks.
Voice search eCommerce led to approximately $1.8 billion on revenues in Amazon. Moreover, those figures are expected to increase to $40 billion by 2022. Voice search is becoming ever more prominent with its popularity continuing to rise. When you optimize your site for voice search, chances are you'll be ahead of the competition, while you leverage your voice search rankings on the long run. You'll be effectively growing your brand as well.
See also: How to Optimize Images for Search Engines the Right Way?