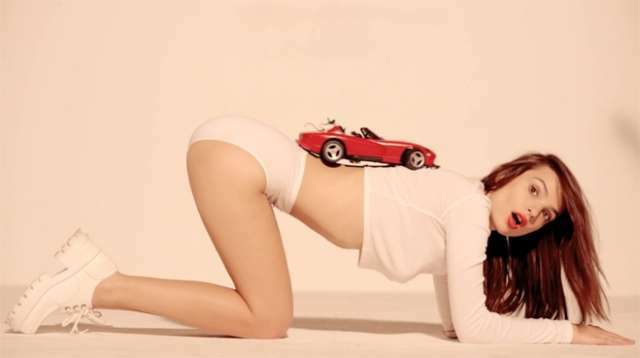 For the 3rd consecutive week, the most shared YouTube video and the Viral Video of the Week is the song from Robin Thicke ft. T.I. & Pharrell  – Blurred Lines.
On the first week of June, the new YouTube clip of Robin Thicke had 648 898 shares,  in the 2nd week had 744,066 shares and last week, the song had the most shares: 783 845!
In 3 month, since this video clip was published on YouTube, it passed 53 million views.
On the 2nd position for the Viral Video of the Week we find the beautiful song from Naughty Boy – La La La ft. Sam Smith with more than 544.000 shares.
The 3rd most shared YouTube Video of the Week is occupied by the same song as a week before: Daft Punk – Get Lucky (Official Audio) ft. Pharrell Williams. This Viral Video of the Week is made with the data from Unruly Media.
Do you think the song from Robin Thicke (Blurred Lines), will be the Viral Video of the next Week and the first Video who will have 4 consecutive week for our Top 3 : Viral Video of the Week
1. Robin Thicke – Blurred Lines ft. T.I., Pharrell (783.845 shares in the last 7 days)
2. Naughty Boy – La La La ft. Sam Smith (544.327 shares in the last 7 days)
3. Daft Punk – Get Lucky (Official Audio) ft. Pharrell Williams (505.493 shares in the last 7 days)