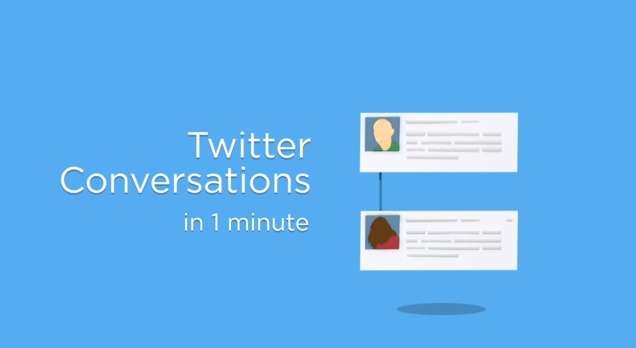 Last Wednesday (August 28), Twitter released an update on Twitter.com and Twitter's iPhone and Android apps that lets you keep up with conversations more easily. You will see that the tweets from a conversation are connected using a vertical line and conversations are shown in a chronological order.
Twitter Updated the Way You Follow a Conversation
There will be up to 3 tweets shown in a sequence on your timeline and you can tap on (as you can see in the video below) to see all of the replies and make your own reply tweet.
Starting with this update you can share all your conversations over email, iOS or  Android smartphone (on Android you can share with direct message as well).
As the guys from Twitter announced on their blog, the new update also includes:
"User safety enhancement on Android and Twitter.com
Additionally, you can now report individual Tweets for abuse or spam directly from Twitter for Android and Twitter.com. This feature will be rolling out gradually; it's already available on Twitter for iPhone.
Even more on Android
We have improved the Twitter for Android experience on entry-level Android smartphones with limited storage, such as the Samsung Galaxy Y, HTC Explorer, Micromax Bolt, etc. For these devices, the Twitter app is now less than half the previous size, making it much faster to download and easier to install. We'll continue to work on improvements targeted at entry-level Android smartphones so that Twitter is more accessible to people everywhere around the world."