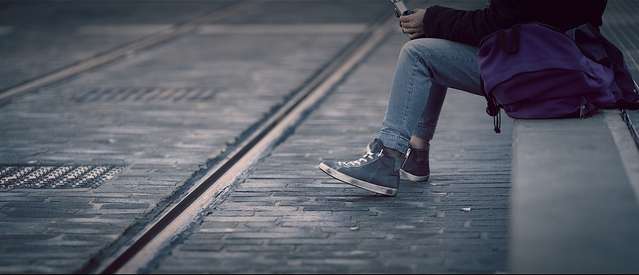 Twitter is enjoying a youth movement. Twitter mostly appeals to the younger demographic, both on desktops and, naturally, mobile phones.

So, is Twitter popular only for the young people or not?

In an analyst note sent Monday to All Things Digital, Anmuth showed that while Twitter has users across every age spectrum, its core group in the US is made up of those between the ages of 13 and 44.



And here's your global data (also desktop):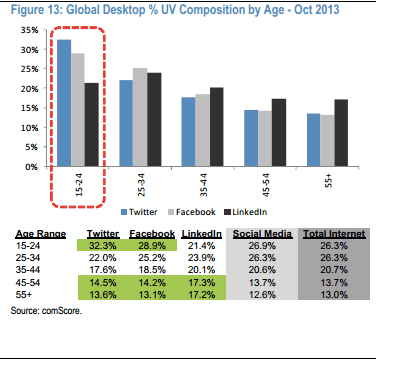 That stands in stark contrast to Facebook, which has a much broader range of users.
Young people's Twitter dominance continues when we consider users on mobile devices; more than 24 percent of Twitter's mobile users are between 18 and 24 years old.




These numbers show that the micro-blogging site has an edge over Facebook for reaching teenaged audiences. Facebook's falling popularity amongst teen users is coupled with a recently failed offer to acquire Snapchat, which is highly popular with that demographic.
See also: Tips for using Twitter for marketing