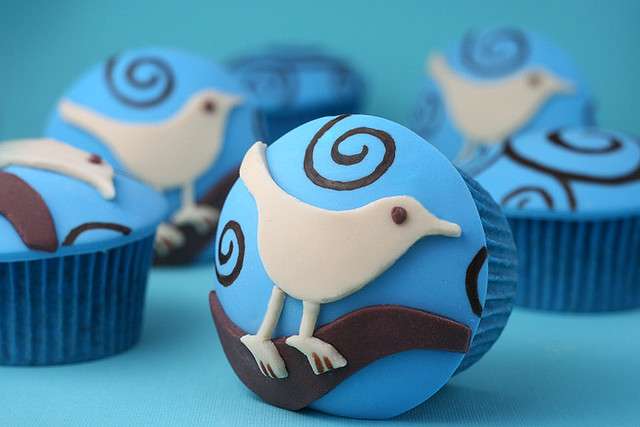 Twitter has taken advantage of the growing popularity of GIFs and has created a new feature for adding them to your Twitter posts. GIFs, small animated clips that repeat themselves, are already extremely popular in many facets of the Internet world, so it was only a matter of time before Twitter made it possible to use them. You used to be able to post links to various GIFs; now you can have them embedded straight into your tweet without being redirected somewhere else.
It's no surprise that another image-based form has gained this much popularity, especially when using social media. What is surprising is how long it took Twitter to incorporate them into its system. While Twitter has always been a text-based social media outlet, it recently began moving toward a more image-based display. GIFs are the latest addition to Twitter's list of upgrades.
The process for adding gifs to your posts is pretty simple and you can view them on Twitter mobile in addition to on a computer.

Twitter Incorporates Use of GIFs
How to Add the GIFs on Twitter
Adding GIFs to your tweets is a pretty simple process:
Find the GIF
Save it to your computer
Create a new tweet
Click "Add photo"
Select saved GIF from your computer
Type your accompanying message
Post tweet
Much like what you can do with Vine, you can pause and restart the GIF to your choosing. When the process is this easy, adding GIFs is a breeze for anyone.

When to Use GIFs
GIFs are very popular with many people in the Internet world. Much like the numerous memes and well-known images, GIFs are used for a variety of reasons — however, the most common ones are to convey a certain tone or for use as a reaction to someone's message.
So when should you use GIFs with your tweets? While the GIFs may vary slightly depending on the status of your Twitter page — professional or personal — the general ideas are still the same for using them.

1. Reaction use of GIFs
As previously mentioned, GIFs are a great way to convey your reaction to something. A picture is worth 1,000 words, but a tweet is only worth 140 characters. The use of GIFs can help you save on character space while still making your reaction to an event clear. A celebrity manages to complete an over-the-top publicity stunt? An eye roll GIF could be applicable. A Twitter user rebuffs someone's argument in a clear and respectful manner? You could use a clapping GIF as a response.
2. Help Convey Your Message
GIFs are another form of communication in the World Wide Web, so use them to your advantage. If you're trying to get a message out for an intended audience, GIFs can help with that. This is an especially useful method for businesses and professional Twitter pages. For example, a company selling smoke evacuation systems could use a GIF from a viral video, such as the GI Joe Firefighter evacuation video, to help make its product more relatable to its audience.
3. Capitalize on Pop Culture Events
Thanks to the fast-paced nature associated with Twitter and Facebook, pop culture events and social media go hand-in-hand. Seconds after something happens, the social media world reacts to it. For example, with the Soccer World Cup occurring in Brazil, many Internet users have taken to making GIFs of amazing plays that occurred mere minutes before in the current game.

The Power Behind GIFs
GIFs aren't exactly a new concept to the Internet, but they are one of the more interesting parts of it. There's a good chance that if there's a video on the Internet, someone has made a GIF from it. Websites such as Buzzfeed and Tumblr make full use of the thousands of GIFs available on the Internet, so it's no wonder that Twitter has hopped on the GIF bandwagon as well. So find your favorite GIF, because now you can share in on your Twitter page!

 See also:  Twitter to Introduce New "Mute" Feature