Although you may not have noticed but from Wednesday, Twitter added the ability to view line breaks in tweets. This new feature lets you divide your 140 character tweet, in several different lines.
Twitter Have Now Line Breaks in the Tweets

This update was not promoted almost at all, you don't find anything on  their blog or an officially company statement, just a tweet or their official twitter account:
Guess what you can doView line breaks on Twitter webLet the fun begin.
— Twitter (@twitter) March 13, 2013
So, you can make now a tweet with just one word per line or one character per line but not more than 70 lines (although twitter show just 50 rows on a tweet, if you copy-paste the text in an editor who show line number, you will see 70 rows there):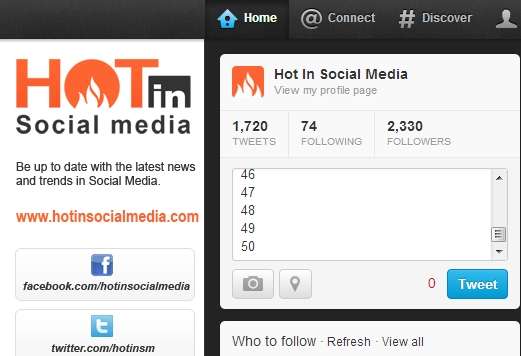 Do you think this update from twitter will have you more with your tweets or not?