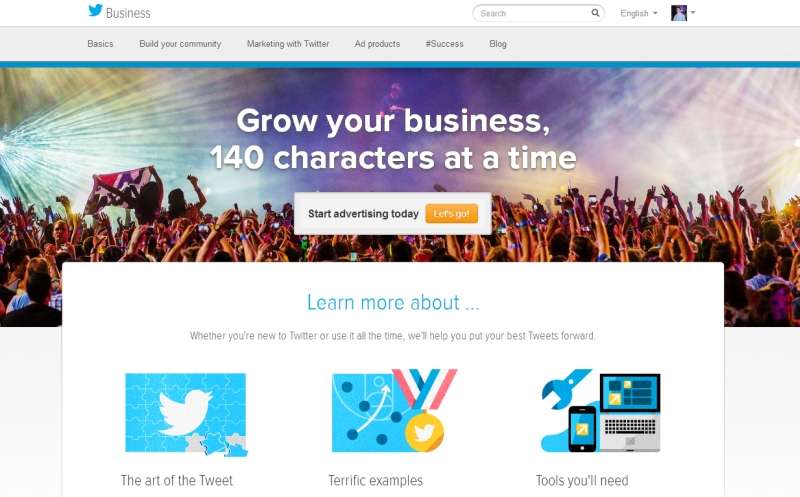 Monday (April 1), Twitter relaunched Twitter for Business, a complete resource for businesses to learn how to integrate tweets into their marketing plans.
After 7 years of Twitter, they really had to focus on the business part of Twitter,  because the micro-blogging social network wants to attract more money from advertising.
 On Twitter Business Website no matter if you are a beginner or an expert, you will get all the informations you need, including some business examples like: Hubspot or Porsche.
 For more, watch the Twitter for Business presentation below and tell us in a reply, if you already used Advertising on Twitter with positive results or not.
http://youtu.be/BGirUZq1WtQ