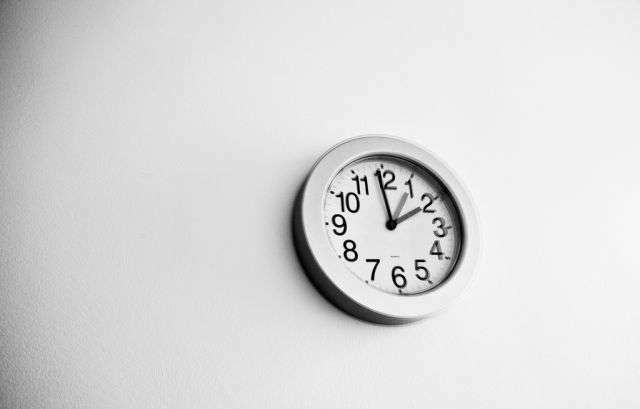 Ever wondered which times of the day would be the best for you to Tweet? Look no further here is Tweriod, an app to optimize you or your brand's daily tweeting habits. This is important to make sure you reach your followers.

You need to time your tweets
It turns out that you need to schedule your tweets in advanced to go out at the same time when a majority of your followers are going to be on Twitter.
What's the point of scheduling a tweet to go out at 7 am when very few of your followers are on Twitter at that time?

How to find out when your followers are on Twitter
The easy solution to this problem is to use an app to find out when is the best time for you to tweet. Tweriod will analyze your Twitter following and show you a chart of when most of your followers are online.

How does Tweriod work?
Tweriod analyses both your tweets and your follower's tweets.

Step 1: Sign up with Twitter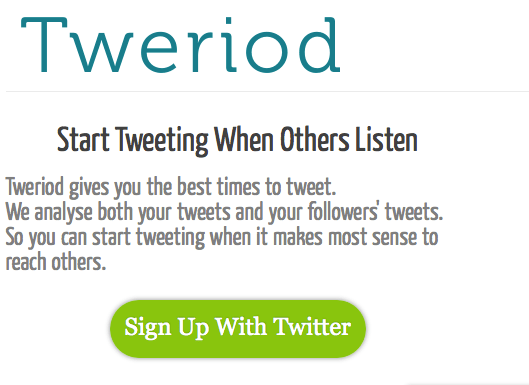 Step 2: Authorize your Twitter Account
Step 3: Update your profile
It will process your tweets and follower's tweets and will send you a report via email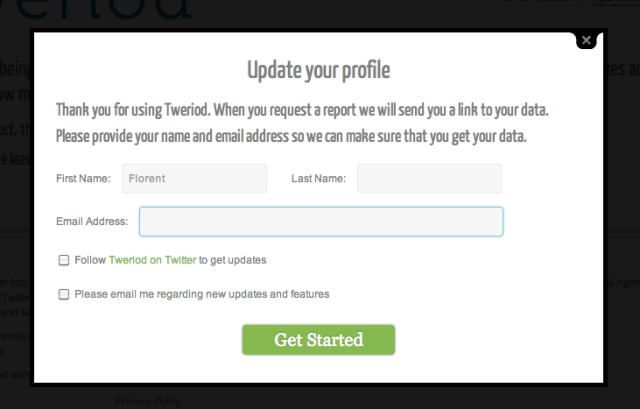 Step 4: Check your report


Note: This report refers last 1000 of your followers and has been generated according to the timezone you have on your Twitter.com profile.
Don't be afraid. There is ton of datas you have to explore. Hope this helps you to have more exposure on Twitter.
See also: How to Get Your Niche Business More Twitter Followers