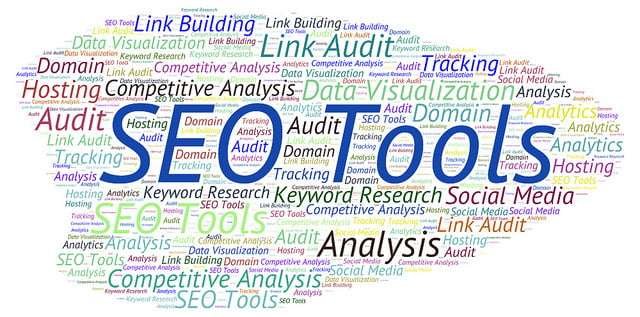 SEO is an ever-growing facet of internet marketing. When you think you know every SEO technique and strategy to build a strong fan base for your website, a new algorithm or update pops up in the market throwing all your efforts under the bus.
However, don't you think you could improve better if you only knew what works better for your site and what doesn't?
Knowing what keywords are driving the most traffic to your websites and how your visitors are finding your site is extremely beneficial to improve your SEO strategies and conversion rates. This is where SEO tools come into play. You need these tools to boost up your SEO efforts and optimize your site according to new updates.
With unlimited options to choose from, how do you intend to choose the best SEO tool for your website? Therefore, we have pulled together top 6 best SEO tools to help you make the decision easier.

Top 6 SEO Tools You Must be Using in 2016
1. SEO Quake Toolbar
SEO Quake is a popular product that is available as an extension for Chrome, Firefox, and Opera. It is an excellent product to evaluate your website. It enables you to see a number of SEO parameters that assists in evaluating the impact of sites like Alexa Ranking, Page Rank, Google Index, Domain Authority and organic traffic. You can also check the statistics of other websites with just a click. SEO Quake is the quickest SEO tool that provides the information in not more than 3 seconds.

2. Google Analytics
Google Analytics is a free product by Google that allows you to check the metric of your website. You can track your website around-the-clock and stay updated with the latest Google features. It not only allows you to monitor your website, but also your social media platforms. Google Analytics also comes with a premium version which is integrated with additional features.

3. SEMRush
SEMRush is one of the most popular and widely used SEO analytics tools. SEMRush also the number of keywords your website is ranked for in Google along with in-depth website metrics. It also comes handy for keyword research and helps you find the best keywords for your website. You can also use SEMRush to get insights into your competitor's website metrics. It also comes with advertising research feature which allows you to localize your ad campaigns and do much more.

4. BUZZSumo
BuzzSumo has been popularly used as a social media tool. However, a majority of webmasters are unaware of the fact that they can use it as a powerful SEO tool as well. BuzzSumo is a great tool to boost your content marketing strategies. It comes loaded with many advanced features such as topic search, Facebook page analysis and much more.
 
5. Moz
Moz is yet another popular platform to get insights into your website and social media accounts. Moz is a complete package of inbound marketing tools. It offers a wide range of SEO and other tools to help webmasters grow their online business. The most popular Moz tools include SERP Overlay, Mozbar, Moz Local, Followerwonk, and Open Site Explorer.

6. Google Keyword Planner
In the world of SEO, keywords play a crucial role. Keywords are the base of a good SEO strategy. Google Keyword Planner, formerly known as Adwords Keyword Tool is a great tool that shows monthly Google search keywords.

These are some of the best SEO tools we have found till date. Hope you like the list. Also, if you have found any other tool useful, you can share it with us.
See also: 5 Factors That Can Directly Impact Your Website's SEO in 2016